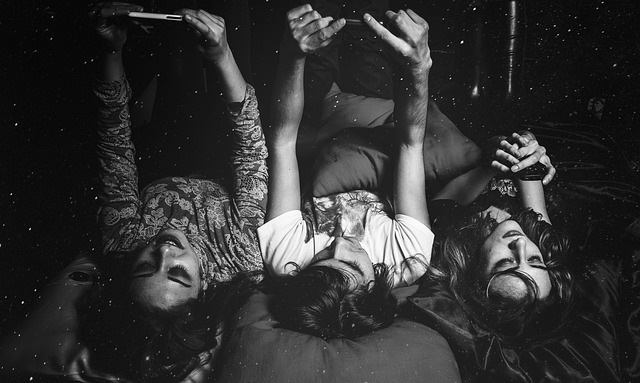 Have you ever thought of having a girl's night in? You can make it special and just as much fun as a girl's night out. There are so many creative ways you can personalize it to make each of your friends feel special. The first thing you can do is to make sure you have each friend's favorite drink on hand. It might be an alcoholic beverage or just their favorite flavor of coffee.
Make sure to have snuggly blankets for your guests. Being all warm and cozy sets the mood for a great girl's night. Check with your friends to see what their favorite foods are so that you have a variety for your friends to enjoy.
There are so many different activities that you can do to make it a special night. You could let each friend pick one activity to do throughout the evening. You could let them pick from a list like the one below;
· Manicures or Pedicures
· Watching a movie
· Playing a game (Pictionary is a good one)
· Cooking a meal
· Sexy glamour face painting
· Facial
· Making fizzy bath bombs
· Yoga
You could set these activities up in a certain order like the glamour face painting could be done before the facial so that you can get all the paint off. Watching a movie would come after fixing and eating a great meal. It could be customized any way you want according to what activities you decide on for your night in.
Make it even more special by giving your friends a small gift as a thank you for attending. It could be something as simple as a small bag with a bottle of nail polish and remover pads or some different flavors and colors of lip balm. It is just one way to make everyone feel really special and cared for. You could even do a small gift exchange. Who says that a gift exchange is only for Christmas? Have everyone pick names and set a price limit. You could even set it up to be all gag gifts or who can find the most unique gift. It could also be all handmade gifts which are always some of the most special gifts you can give.
Everyone could make funny faces and you could post them online and ask people to vote on the funniest face. A funky hair fashion show would be hilarious. Use hair glitter, chalk or curlers and make the wildest updo's. How funny would that be? Everyone could bring whatever they thought would make the funniest hairdo.
When we have a night out it is all dancing and loud music which does not make for very much girl time. When you have a night in you get to really enjoy spending time with your friends. You can make it as tame or exciting as you want and tailor it to the needs of your group. What a fun way to spend the evening. It gives you one on one time that you cannot get anywhere else. When was the last time you and your friends had a special night? It will be an evening that none of you will forget. When it comes to a girl's night in, the sky is the limit.
Author Bio: Paige Jirsa- I work with Top10.Today, a shopping comparison site, where we strive to help consumers find the best quality and priced products.