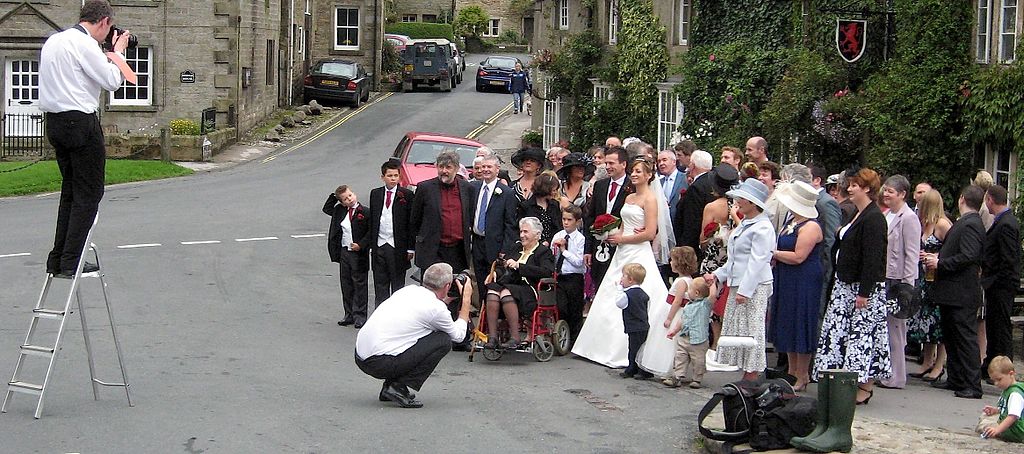 A lot of people would love to become an event photographer, finding inspiration in people like Elvis Dzebic. This is an understandable career choice, because it means you get to go to lots of interesting events, while engaging a passion for photography. However, do not take this career lightly. You will need to get excellent training, practice loads, and purchase very expensive equipment. The disadvantages now out of the way, how do you get started?
Your Camera Equipment
First of all, you have to have your equipment ready. This doesn't have to be the latest in photography technology. Your focus should be on making sure the people at the event look fantastic, which can be done with some good quality, but available to amateurs, DSLRs and a very good lens. Do, however, have a backup camera, and an array of spare batteries. Also, if at all possible, get a wireless transmitter so that any image you take is instantly uploaded to your device.
Get the Right Lights
Event photography is usually done indoors, which may make you think that you need studio lighting. However, this isn't practical at all, and will also stop you from being able to take natural, in action, photographs. Additionally, there is a risk of people tripping on your equipment and getting hurt. Hence, try to invest in a diffuser and a wide-angle flaw down. This means you don't have to change the lighting. Best, you can even use it against Green Screen backdrops.
Invest in a Printer
One of the best ways to earn money as an event photographer is not to get hired by whoever is organizing it, but rather to get paid by the people who are there straight away. Having a stand with a high quality printer means that people can have photographs that they like printed straight away. You do need to think about your pricing structure, which should reflect your quality but should not be over the top either. After all, you want people to actually make a purchase.
Get a Click System
One of the reasons why professional photographs look so good, is because photographers have days to tweak them, photoshop them, and airbrush their subjects. If you want to make money from event photography, however, you want people to purchase your shots straight away. By investing in a click system, you should be able to improve any shot you take enough to make it look good enough to buy immediately.
One other thing you should invest in is a green screen, particularly if you have a computer system that enables you to put backgrounds in one the spot (this means investing in a software system as well).
With these tips, you should be able to get a really good business in event photography off the ground. It will take some time to get your name out there, but once you have made your mark, you will truly be able to enjoy a dream job.