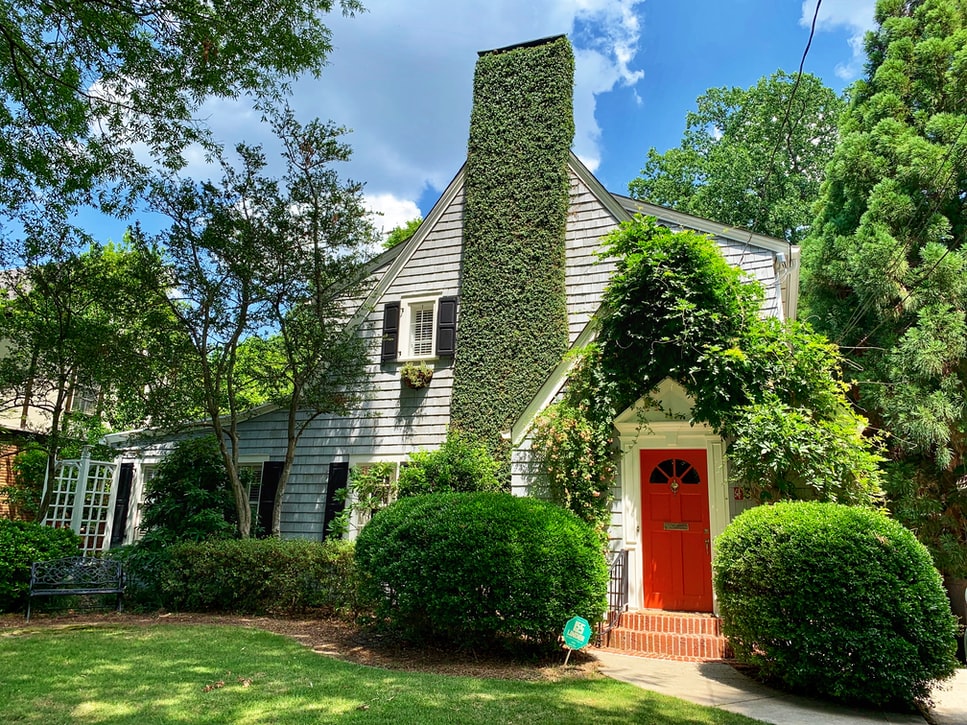 Our homes are extensions of ourselves, reflecting our interests and personalities and providing tangible proof of our respect for our own selves and others. The color of paint we choose; the bushes and trees and flowers we plant; the decorations we place on our porches and in our yards — they all bear testament to the ideas and values we hold. And because our homes are extensions of ourselves, we frequently want them to represent our best selves; appearances, after all, often matter. Here are five ways to boost your home's curb appeal while still reflecting your own unique style but not blowing your budget:
Manicure Your Lawn
Sure, you can mow your grass, but manicuring your lawn implies an attention to detail that mere mowing does not and can instantly elevate your home's overall effect. Of course, you should mow, but also remove debris, maintain mulch, sweep the walk, trim and shape your yard's bushes and edge flower beds to dramatically improve your home's appearance.
Add Color and Light
Color is a great way to draw attention to something and can also be used to conceal imperfections (ahem, makeup!). Use it, as well as light, to feature your home's assets and distract from its flaws. Paint your front door a color you love. Hide a crack in your porch or driveway with concrete stain. Plant your favorite flowers and shrubs to provide interest in the yard, highlight your home's exterior and/or complement the surrounding environment. You can add solar lights or a lamp post to do the same. Adding just a little color and light can create a commanding effect; it also accentuates some of your own preferences.
Pay Attention to the Roof
While you might not have considered it, your home's roof is a big part of your home's overall look. Not only is it large in physical size, covering the breadth of the house itself, but its condition easily reflects the level of care you give to things. If you are missing shingles or have rust stains and dirty or damaged gutters, fix them to immediately improve the look of your home. Other routine maintenance, whether minor (such as dusting away hornet nests and cobwebs) or larger in scope (such as a chimney crown repair), can help play up the rest of your home's exterior. And don't forget the above-mentioned color. A roof's color undoubtedly changes the look of a home and can be used as a way to completely overhaul its outward impression.
Upgrade Your Decor
Next to an unkempt yard, nothing screams "unappealing" as much as old, neglected decor. Consider any patio and porch furniture to see if you have the right balance and whether or not it is all in good condition. Too much is as bad as too little, so make sure you're not crowding available space or leaving it too bare. Also make sure everything is clean and well-maintained. Wash or replace faded pillows and wreaths; repair or remove broken pots and yard decor. You can even install a new mailbox, house numbers or hardware to give your home a quick refresh.
Do a Deep Clean
Don't let your home get dismissed just because it's dirty. Anyone can clean. Wash windows and siding, wipe down doors and sweep off the driveway. If you have a fence, pressure wash it. If you want to be noticed and respected, you need to show the same to your neighbors. A clean home symbolizes your consideration since others have to look at your home, too!