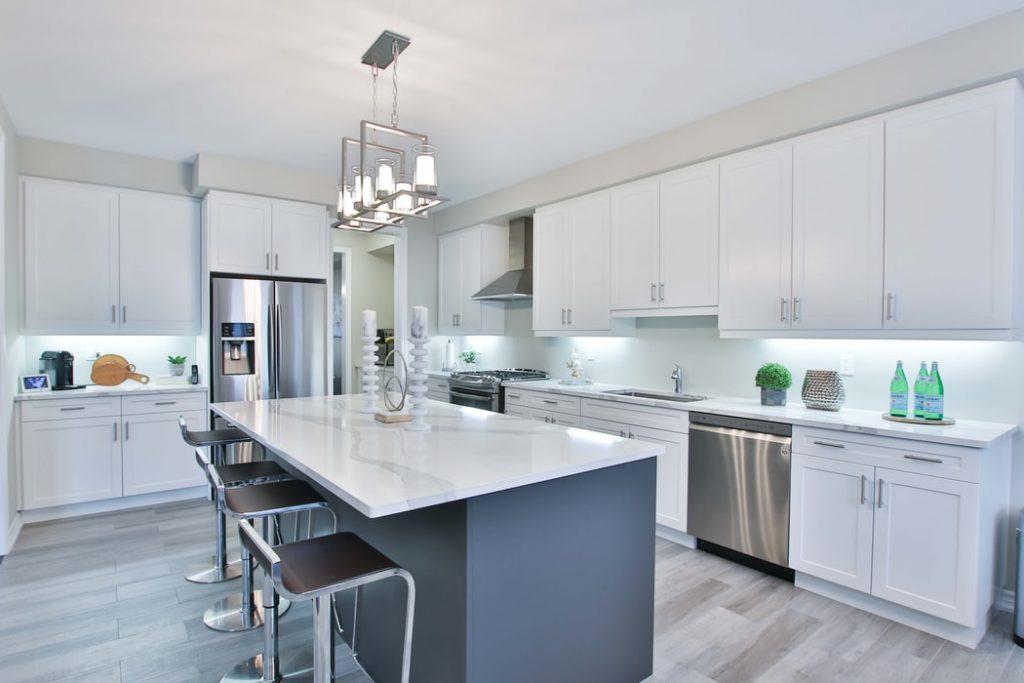 Giving your kitchen a makeover is a good way to go about modernizing your space. Over time,
your kitchen may not seem as inviting because your design is more than a decade old. It's time
to spruce things up and create a fresh new feel. Whether it's a trendy design or creating
something that is uniquely you, go for it. Perhaps, start with getting new kitchen cabinets. That's
a great way to create a focal point in your kitchen space. RTA cabinets are a great option for
you to consider when renovating your kitchen. Take a look at these 4 decorating ideas using RTA cabinets.
1. Look For Affordable Cabinet Option
Getting new cabinets is a good idea for adding freshness to your kitchen space. They can
instantly change the look of your kitchen completely. RTA cabinets can provide optimum
storage space for efficiency and effectiveness, while still offering something beautiful in design.
If you have a tight budget and desire custom-made cabinets, you may find that RTA cabinets
are an alternative to costly custom cabinets. Online order fulfillment, quick delivery, and ready to
use are all factors that contribute to the cost-effectiveness of RTA cabinets. Furthermore, you
can choose a style that fits your budget.
2. Get Handles or Knobs With Character
If you have existing RTA cabinets installed in your kitchen, you can apply simple design
elements to spruce them up and save on spending in the process. How about replacing the
cabinet old knobs and handles with ones that are intricate and detailed, or just fancy. This is an
easy fix that can elevate the look of your cabinets with little fuss.
3. Give the Cabinet a New Coat of Paint
Repainting your cabinet's surface is a good way to go about revamping your kitchen in a
cost-effective manner. A paint job may seem easy enough, but it's good to research paint colors
and keep in mind the design of your kitchen space. Explore different hues and find the best fit
for your kitchen style. While white cabinets are a classic, opting for a trendy color, or a
combination of colors can create drama and vibrancy. Spice up your kitchen with colored
cabinets if you feel like it.
4. Make New Lighting an Option
Another awesome way to perk up your kitchen by redoing the lighting in the space to highlight
your RTA cabinets. This can transform the look and mood of your kitchen. Whether you need
more light to brighten up the kitchen area or to create a certain ambiance, there are numerous
lighting options on the market. Keep in mind the overall style of your kitchen. Take risks and get
creative with functional, yet stylish lighting if you want to renovate your kitchen without making
big changes.
Renovating your kitchen area doesn't always require a full makeover to be effective. You can
breathe new life into your kitchen space by making small and cost-effective changes. You can
choose to get new RTA cabinets, but if you want to save on spending, renew the cabinets that
you already have and make small additions to your kitchen area.