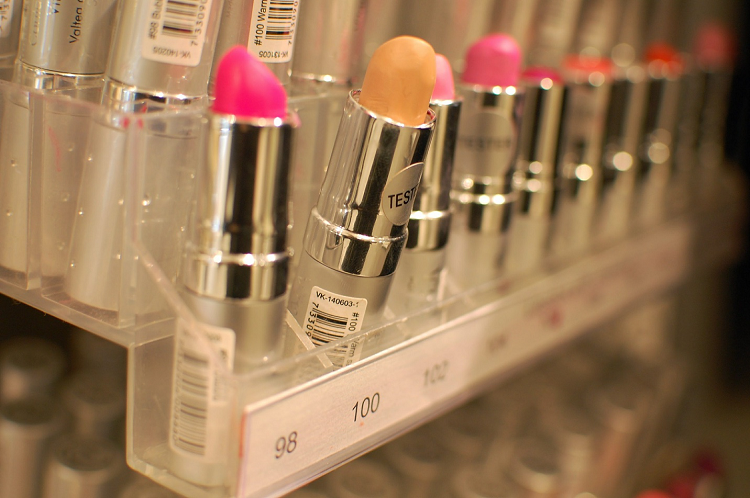 They say that you can't put a price on the confidence that comes with using makeup to enhance natural beauty. The reality is, however, that makeup retailers certainly do — and those price tags can be pretty steep. The harsh truth is that beauty — makeup especially — is expensive.
As much as it's important to treat yourself, you shouldn't always have to empty your pockets to buy makeup. Spending your life savings isn't your only option when investing in beauty products.
There are many ways you can make your favourite products last longer or replace pricey products with budget-friendly options (like a DIY formula).
Check out the ways you can slash your monthly spend on makeup in half:
Use a Brush, Not Sponge
The best way to save on your makeup is to make the products you do have last longer. This way, you can invest in a quality foundation and not feel so guilty! If you are looking for a good foundation to invest in, BY TERRY foundation is extremely popular in the makeup community.
You can make your foundation (or any bottled product for that matter) last longer by applying it with a brush instead of a sponge. The reality is that sponges absorb more of a product, which then wastes it and requires you to use more when applying.
Recycle Containers
You probably don't even realize this, but those makeup containers you are throwing out can be returned in exchange for a discount or, in some cases, free product. Do your research to find our your makeup recycling options.
Use a Saving App
Apps and web extensions like Shoptagr and Honey will help you to identify sales and coupons with ease, without having to crowd your email with promotional spam.
The way Honey works is that it will apply every coupon to your shopping cart to ensure you get the best price possible. Shoptagr, alternatively, will allow you to save items and will notify you when they go on sale. This way, you can avoid paying full price the day before your favourite lipstick goes on sale.
DIY Easy Products
When it comes to DIY alternatives, be realistic. You probably won't be able to recreate your favourite lipstick but consider the scrubs and brush cleaners you spend money on. You can easily make your own brush cleaner using ingredients you already have at home. When considering what products to stock up on every month, identify what you can probably make yourself.
Invest in Products That Do More Than One Thing
There are plenty of products on the market that can serve more than one purpose. Not only are there duo sticks that boast two makeup products, there are also inexpensive household alternatives that can also lend to your beauty routine. Moisturizers, for example, can actually make an effective makeup remover and old mascara brushes can be a great exfoliating tool.
Shop Online
The reality is that you can shop for anything online — including makeup. Although online shopping eliminates the ability to try on new products before you purchase them if you know what you want, why go in store? When shopping online, you have access to a larger stock, which can also make it easier for you to buy in bulk.
It's also worth mentioning that online stores often have cheaper prices due to reduced fees and online exclusive sales. You may even find your go-to product at a cheaper price on an online-only store!
The reality is that your makeup habits don't have to break the bank — and you don't have to sacrifice your look for savings.