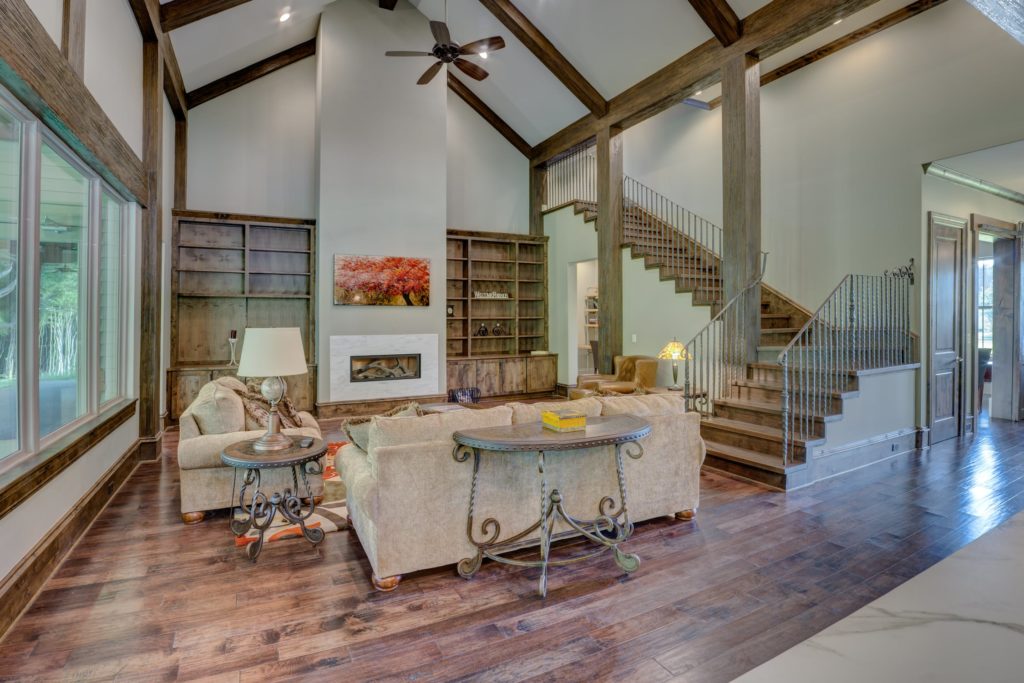 Whether you're just moving into a brand new home, excitement buzzing through your veins, or you're refurnishing for a fresh new look, working out how to complete your home can be an unfortunately stressful situation. However, it doesn't have to be and with a few simple yet effective tips and tricks, you too can have your dream house on a budget. Here we are going to look at 7 ways to furnish your home on a budget.
1. Spend Wisely
Spending wisely is undoubtedly the first step to ensuring you stay within budget throughout the entire process. It is all too easy to become swept up in the latest designs and trends, however, this could easily push you over the limits of your funds. Therefore, it is important to ensure that you spend as wisely as possible. In the case of financial emergencies, for example if damage is done to your property during the refurbishment and you can't stretch to cover the costs, lending from companies like Uncle Buck payday loans can help tide you over until your next paycheck, but for furnishings, you'll need to make sure you stay strict with your spending.
2. Shop Online
If you truly want to save yourself some cash, shopping online can give you access to far more discounts than you might find in store. Additionally, there is often a wider range of choices online, giving you the chance to have the design that you want whilst having a higher chance of sticking to your desired budget. With online retailers and marketplaces such as Wayfair and Amazon offering you amazing prices online for high-quality furnishings, this is a perfect solution to get the design that you want whilst sticking to your budget.
3. Upcycle
Upcycling is another way to save yourself a bit of extra money while still getting the overall look that you want. Oh, and it's good for the environment, too! An example of upcycling can be using jam jars or tubs for storage, recovering an old couch or even crafting cushions or blankets out of old t-shirts for a truly nostalgic twist to your décor. This is also ideal for general decoration within the home as well as statement pieces and although this may not stay this way as you progress throughout your life in the home, it is a perfect first step to decorating and getting the additional storage that you need.
4. Car Boot Sales
Although this can be forgotten by many, shopping at car boot sales and charity shops is the perfect way to find statement pieces to furnish your home without paying through the nose to do so. With everything from those much-needed furniture pieces and shelves for on-the-wall storage, to statement pieces of artwork or statues, you can be sure that you will find a piece that will fit your home.
5. Paint
Giving your walls a new lease of life can be a simple as refreshing them with a lick of paint and what's more, a tub of wall paint is going to be much cheaper than wallpapering the entire room. This cost-effective alternative not only allows you full control over your walls, from colour to the pattern that you choose, but you can even get a little creative and craft something entirely unique to you and your family. What's more, it is a lot easier to repaint over than wallpaper if you change your mind!
6. Free Finds
Sometimes we will be scrolling down our Facebook news feed or driving home from work and see that someone is giving away furniture for free to a good home. Although this is sometimes easily missed this could be a cost-effective way of decorating your home or at least adding a few extra pieces without spending any money. Whether it be a desk no longer needed or a sofa that they are giving away that is still in good shape, this can help to make your house a home without leaving you out of pocket.
7. Plants
A simple yet effective way of adding the finishing touches to your decorating without spending a fortune is to invest in plants. Regardless of whether they are real or fake, you can be sure that they will add a welcoming element to any room, brightening it and adding more dimension. This is perfect for any bleak corners in particular as it will help to pull the room together and focus the eye, however, it's important to make sure you pick out the right plants dependant on where you're going to keep them. After all, some plants need more sunshine than others!
As you begin to decorate your home, it is important to have a budget and a timeframe to ensure that you get the best possible experience throughout the entire process. Remember, however, that although this can be stressful, it should also be fun. Enjoy!