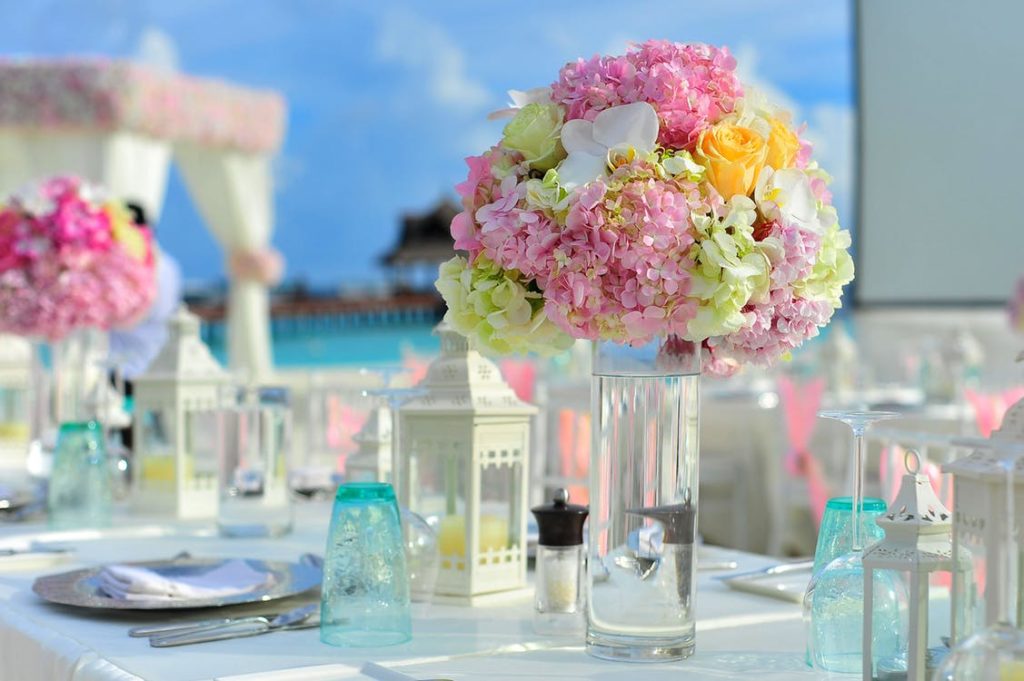 He's popped the question; you've said yes, and now it's time to plan the wedding! The only thing is that your budget doesn't stretch as far as you would probably like it to. You've spent your whole life dreaming of having the most amazing day, packed full of beautiful decorations, and now that the time has actually come, you can't afford half of what you want.
Don't panic; there is good news. Just because you can't afford to pay for everything that you wanted your wedding to include, that doesn't mean that you have to say goodbye to your wedding day hopes and dreams, it just means getting a little creative, that's all. For anyone with a creative streak – or even anyone who's willing to learn to be more creative – you can cut costs by going DIY with a large portion of the wedding.
To give you some ideas for how you can do that, below is a selection of wedding craft suggestions that aren't too difficult to do. These ideas are not only simple, but they will also ensure that your big day is as beautiful as you always dreamed it would be.
Make signs and banners yourself
Signs and banners can be seriously expensive, and unnecessary to buy. The fact is that when it comes to your wedding, you can make a lot of the signage and banners yourself. All it takes is the material that you need – wood or metal for signs and cotton or burlap material for bunting, some paint, and some stencils. Yes, it may take some time to create all of this, but by going DIY, you can create signs and banners for a quarter of the price that it would have cost to buy them. For ideas, head over to Pinterest and have a browse – you'll see just how easy it can be.
Get creative with paper
When it comes to decorating the wedding tables, you don't have to fork out a fortune for fresh flowers and other pieces of decor, instead why not get creative with paper? How about choosing to have origami flowers on your table instead? These could be beautifully intricate and could give your wedding reception a unique look and feel. You could also create strings of origami swans – or doves perhaps. If you want to learn more about the basics of origami paper folding click here and have a browse, there are plenty of ideas that you can take note of. Can't do it all by yourself? Rope your bridesmaids (and husband-to-be) in to help.
Personalize items yourself
Weddings are all about personalization, aren't they? The only problem is that when it comes to personalizing your wedding day, it can be incredibly expensive. So instead of paying to have things personalized, do it yourself. From the champagne flutes for the toasts to the place settings, choose to personalize your own items. Believe it or not, this is much easier than you would think. Take the glasses, for instance, all this takes is a little glitter paint, sequins, and ribbon, and you can create some beautifully unique champagne flutes.
There are a lot of ways that you can use arts and crafts to plan a wedding day that's affordable in addition to being unique, those mentioned above are just a few suggestions to get you started.