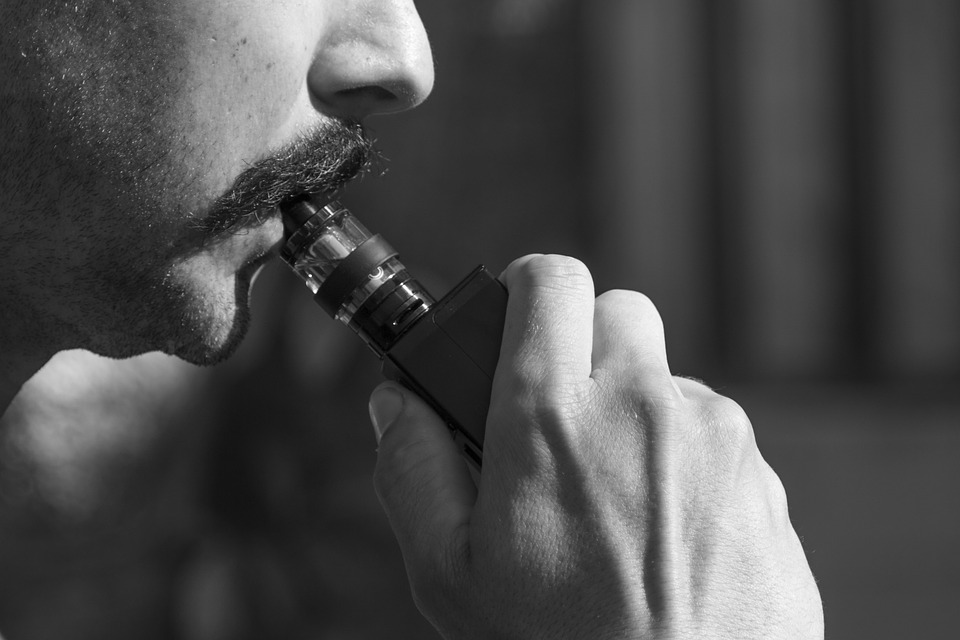 The vaping industry is now worth an estimated $2.5 billion. It has grown from what everyone thought was a one-time trend into a mainstream hobby enjoyed by millions around the world. The market continues to grow and is projected to reach a net worth of $10 billion by 2020. The technology behind vaping gears and accessories is evolving just as rapidly as the market.
The latest trend in vaping is something known as the pod system or pod mod. Unlike conventional atomizers, pod systems are more compact and less powerful, but they are still capable of delivering the best vaping experience to new and existing users alike. If you are interested in learning more about pod systems, here are the important things you need to know about them.
Pod Systems Are Compact
As mentioned before, pod systems are considerably more compact than the more conventional mod-and-atomizer vaping gears. This is because pod mods are designed from the start to be compact and easy to carry around. Instead of using the standard 18650 battery, for instance, pod mods use a built-in rechargeable lithium battery with a smaller capacity.
The same can be said for the pods. Pods are meant to be used several times and then discarded. They are not designed for prolonged use, which is why the pod system is also known as the closed system. You cannot replace the wick or the coil in a pod atomizer, although some pods are designed to be refillable.
About the Pods
Speaking about the pods, many of today's pod systems use pods that are refillable. They can hold 2ml of vape juice and will work with nicotine salt-based liquids in most case. Since the pods are not designed to be as powerful as RDAs and RTAs – the more conventional atomizers – the lower viscosity of nicotine salt-based liquids is perfect for pods.
Still, some pods are not designed to be refillable. Juul, for instance, uses pre-filled pods that you can use once and replace. There are tutorials on how to refill Juul pods, but the pods themselves are not refillable by design.
There are also pods with sub-ohm coils, designed to work with older, thicker vape juice just as effectively. If you want to enjoy the more compact pod mod but you still want to stick with the flavors you love so much, then sub-ohm pod system kits are for you.
Mod for All-Day Use
The battery in a pod mod is built into the device and nonreplaceable. The capacity is also relatively small compared to 18650 batteries. However, the pods use less power than traditional RDAs and RTAs, which means the system will still last an entire day on a single charge.
Using Juul as an example, you can easily get through the day with a Juul and a full pod in your pocket. The pod will certainly outlast the battery, but you can recharge the battery. However, you cannot always refill the pod; at least not in the case of the Juul.
There are also pod system kits with extra batteries packed into a bigger container. You can plug the main mod into its battery pack to recharge it on the go, giving you hours of extra vaping time without having to plug the device in for charging. When it is time to charge the device, you can charge the battery pack with the mod still in it and end up with both batteries being charged simultaneously.
They Are Getting More Common
The increasing popularity of pod system kits can only mean one thing; there are more kits to choose from than ever before. As pod systems become the next best thing in vaping, more manufacturers are releasing their own kits to attract vaping enthusiasts.
There are some interesting kits to buy if you are just getting started with vaping using a pod system. The SMOK Novo Kit is particularly interesting due to its small size, readily available replacement pods, and the big name of SMOK behind the kit. SMOK has been making some popular RTAs and RDTAs over the years, and you can expect the Novo Kit to be just as reliable.
The JC01 Portable Pod Starter Kit is even more compact. It comes in a wide range of colors and it packs a lot of punch too. You can view here to find out about the JC01 and other pod system kits that you can buy today.
Not Many Flavors Yet
Switching to pod systems is not without its disadvantages. The devices are more compact and discrete, but the system itself is relatively new. It is not surprising to find that there aren't as many flavors to choose from today.
There are a few ways to get around this issue. From the existing flavors, it is not difficult to find one that you actually enjoy vaping. You just have to be willing to do some trials before finding the perfect one to stick with.
Another way to get around the limited flavors is by getting a pod system starter kit capable of vaporizing the usual VG/PG liquid. Most pods are meant to work with vape liquids with 50:50 VG to PG ratio. Some will even work with flavors that contain more than 50% VG.
They're Surprisingly Affordable
When you consider the fact that pod systems are relatively new, the current prices of pod mods and starter kits are actually very affordable. They are certainly more affordable than some of the mid- to high-end conventional mods and atomizers on the market.
You can pick up a new starter kit with everything you need for less than $20. The replacement pods are just as affordable, and they last up to five refills – an equivalent of 10ml of vape juice – before you need to replace them. These are worthy tradeoffs to the extra conveniences offered by pod systems.
There is no better time to try pod systems than today. You have more options than ever and there are plenty of deals and special offers to benefit from. This new approach to vaping, with its compact size and extra conveniences, is an instant hit.