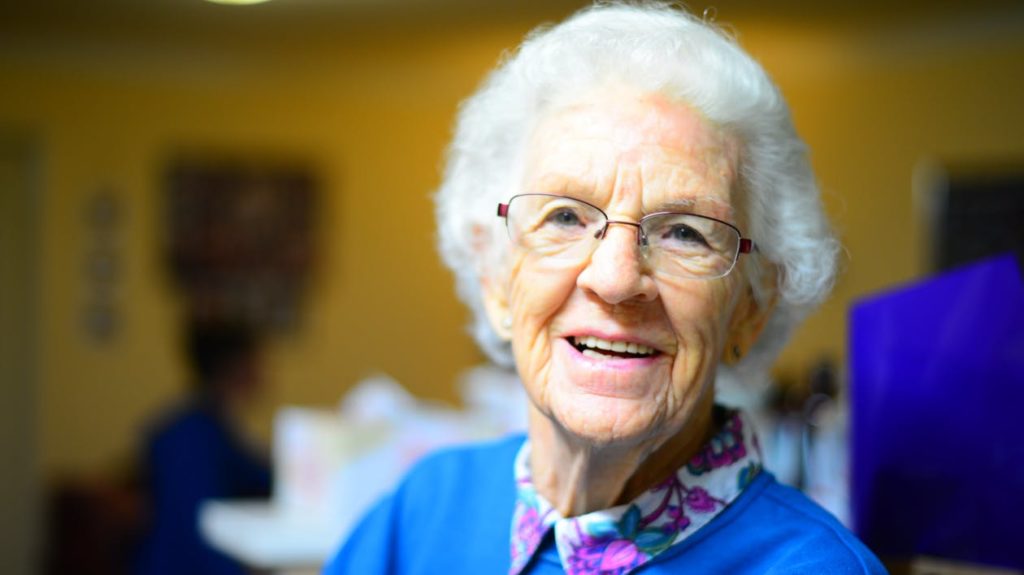 We all want to age with grace, but that usually requires a little assistance. As the population gets older there are more products, devices and home features that cater to a senior's needs. Keep reading to find out which ones make the aging process safer, easier and more convenient.
Home Renovations for Aging in Place
Today, most seniors want to stay in their homes as long as possible. Often that means making renovations. Aging in place is a type of design that accounts for a home serving the owner's needs as they age. Even if your home wasn't built with aging in place design you can add elements where needed to improve the livability later in life.
Elevators and Lifts
If the home is more than one-story you may want to consider installing residential elevators. The latest technological advancements and designs have made residential elevators more affordable and less intrusive. Many seniors that want to remain in their home find that it's only possible if there is some sort of lift to access the second floor.
Railings and Handgrips
Falls are common among people who are 65 years or older. Many elderly people find that installing railings and handgrips throughout the home helps to prevent falls. They are particularly useful in the bathroom and kitchen where floor surfaces tend to be slippery.
Safer Showers and Tubs
There's no denying that the bathroom is one of the most dangerous places for an elderly person. Getting in and out of the bathtub or shower is a challenge because of the slick surfaces. If you have to step over the edge of a tub it adds another dangerous hurdle. It may be a big undertaking, but replacing a standard tub with a walk-in tub is usually the safest option. A walk-in tub has a door on the side that allows you to get in the tub without having to step over the side.
Brighter Lighting
Some trips and slips occur because of inadequate lighting. Older people often need more illumination to see clearly, especially at night. Replacing the light bulbs is a quick and affordable fix that can prevent a serious injury. In addition to increasing the lumens, consider installing motion sensor lights around the house. That way the lights automatically come on and you don't have to search for the light switch.
Personal Devices That Improve Safety
There are also a number of personal devices and medical tools that make life a little easier as you age. They also make day-to-day life safer for seniors.
Life Alert Alarm
If you only invest in one personal device, make it a life alert alarm. It's a small device that's worn and can indicate emergency situations. You can also activate the alarm if you fall. Once the alarm is set off a monitoring service will be alerted. From there the monitors can check in on the device wearer or call emergency responders.
Hearing Aids
One of the unfortunate side effects of aging is hearing loss. However, all it takes is a set of hearing aids to remedy the problem. In recent years hearing aids have advanced significantly. Lithium ion rechargeable batteries alone have been a game changer. Today's models are more discreet and pick up on sounds with amazing precision.
Prescription Glasses
another sense that tends to decline with age is eyesight. When you eyesight starts to deteriorate, you should try acuvue contact lenses. Most people start to see a decline in their 50s and 60s. Reading glasses become the norm for many people, but that isn't the only type of eyewear that can help. Glasses with an anti-reflective coating can cut down on glare and make nighttime driving easier.
Canes and Walkers
For some seniors getting around can be difficult due to past injuries or other physical ailments. They may lack the support needed to move about safely or have balance issues that make movement more difficult. Canes, walkers and rollators are designed to improve movement while still giving seniors freedom to get around without a wheelchair. In addition to proper support, look for devices that are easy to grip onto and can fold up so they're easy to transport.
These are just a few of the devices that are being created to make our golden years more enjoyable. Instead of looking at them as a sign you're not as young as you used to be, think of them as tools to help you continue to live a full and active life.