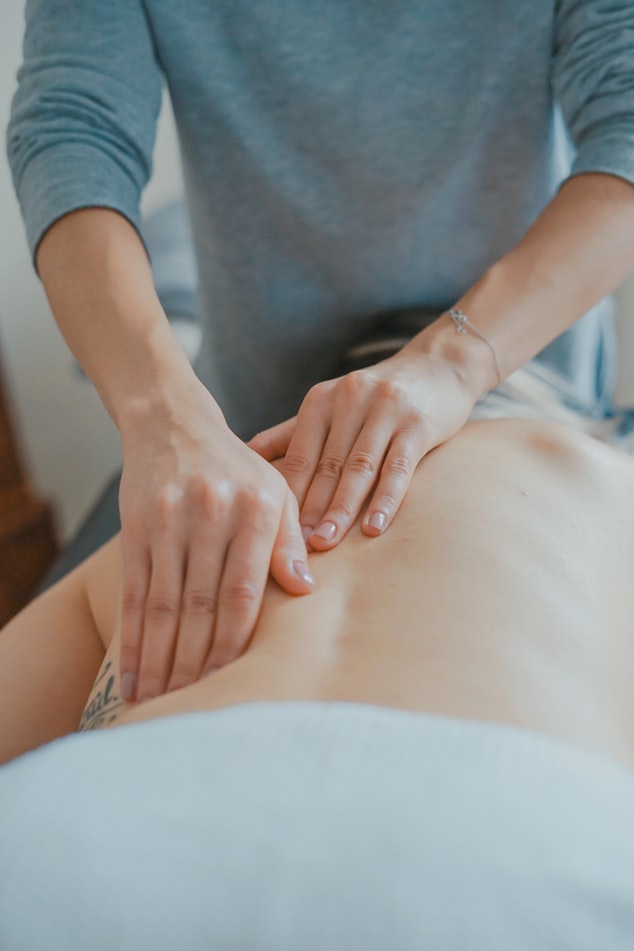 Source: Unsplash | Toa Heftiba
Whether you are dealing with ligament fracture, back pain, herniated disc or migraines, choosing the right chiropractor for your health issues is the matter of utmost importance.
But first, let's understand what chiropractic is?
Chiropractors in Maple Valley, WA use spinal manipulation to align the body's musculoskeletal structure. They treat all kinds of neuromuscular disorders based on the technique of spinal adjustment and use alternative treatments to reduce neck or back pain.
Since chiropractic is a profession with a wide variety of techniques and practice philosophies, it becomes difficult to select the right chiropractor. 
Listed below are some of the important points to keep in mind when choosing a chiropractor.
Recommendations For A Good Chiropractor
The best way to start is to ask a physical therapist or a spine specialist for recommendations of trustworthy chiropractors. You can also ask friends and family for consultations. However, exercise caution because everybody's definition of the best chiropractor may be different. While the recommendations will definitely be valuable, you must find a chiropractor who can meet your specific needs.
In general, if multiple people liked the same chiropractor, the chances are good that the chiropractor is reliable. 
Research
After you have shortlisted some of the potential chiropractors, go into the depth and start with their research. Take some time out and go through their individual profile. Do not rush. Look at their case studies and success stories. Also, go through their online reviews and testimonials posted by their respective patients. If it is not much trouble, talk to some of the patients who have undergone a similar treatment you are looking for.
Experience
This is an important parameter that must be addressed before interviewing the chiropractor. A chiropractor is a medical practitioner who studies chiropractic followed by research and practice before becoming a licensed professional to carry out chiropractic treatment, and therefore, it is important to check their experience in the field, their portfolios, and feedback.
Finalizing and Interviewing a Chiropractor
After you have carried out thorough research, you must finalize an experienced chiropractor for your treatment. A skilled chiropractor possesses knowledge on how to relax muscles and joints with manipulation techniques and other therapies. So ask as many questions as you can.
Before starting the treatment, conduct an in-office consultation to learn more about your chiropractor and the techniques he uses. In most cases, the chiropractor requests a personal consultation to discuss these details. It is very important for you to feel comfortable with your chiropractor and the environment to experience a positive effect. 
Questions to consider about rapport with a doctor of chiropractic in maple valley during an initial interview may include one or more of the following:
Is the

maple valley chiropractic

doctor friendly?

Do you feel comfortable talking to the chiropractor?

How many years has the chiropractor been in practice?

Did the chiropractic doctor listen to your explanation of symptoms and treatment concerns?

Did the doctor fully answer all the questions?

Does the chiropractor have a specific degree/ specialty?

Are there any disciplinary actions taken against the chiropractor?
Final Thoughts
Selecting a medical practitioner for your treatment is something that should be done with care. Never feel compelled to choose the first chiropractor you interview — it is okay to interview many chiropractors before finding the one best suited to treat your condition. 
The bottom line is that it is the chiropractor's role is to recommend a course of treatment, but the patient decides which chiropractor to pick for their treatment.