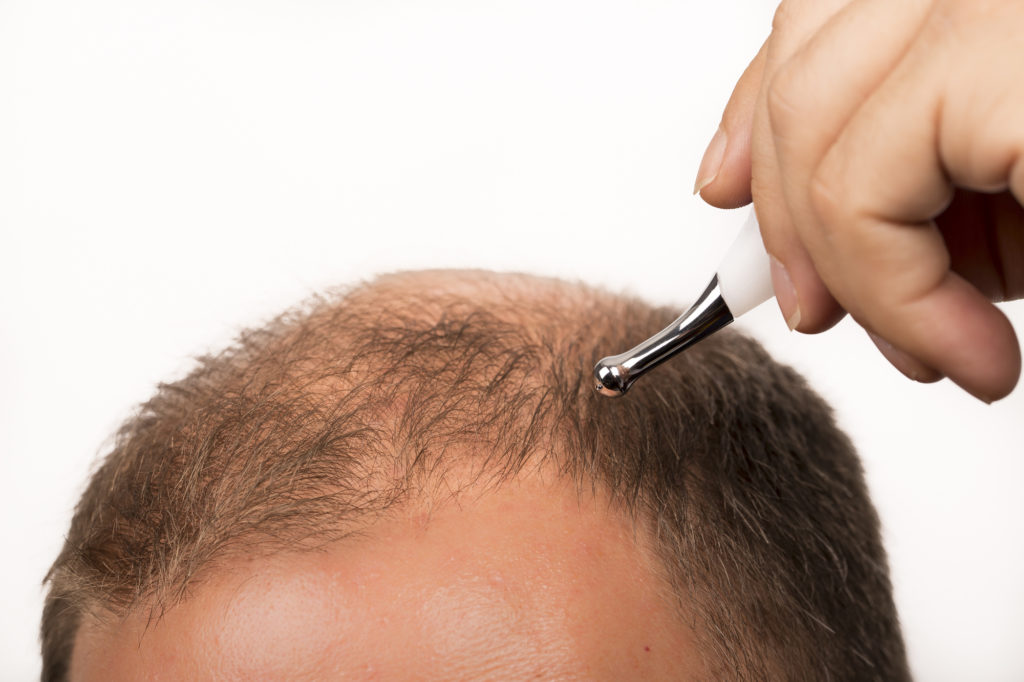 When you undergo hair transplants your quality of life will change for the better. You're sure to see improvements in your confidence and more!
Are you considering hair transplants?
You might be wondering if these transplants will really change your quality of life for the better.
We're here to tell you – they will! When you take this important step to becoming happier with your appearance, everything else in life will improve. You'll notice a confidence boost, more success in your job and dating life, and more.
In this guide, we'll go over some of the top ways getting hair transplants can make your life better. Read this before you book your transplant appointment.
1. Look More Attractive and Younger
Both men and women feel the pressure to look young and attractive. Hair loss significantly damages the appearance we all hope to maintain. However, hair transplants can quickly restore that youthful, attractive look, no matter how old you really are.
This theory was backed up by a 2016 study published in the JAMA Facial Plastic Surgery Journal. During the study, participants were asked questions about how they perceived patients who had received transplants.
Participants were recruited from social media sites, and almost half of them were men. Then, each participant was shown photos of two men side by side. In thirteen total photos, seven men shown had transplants, while the other six were the control group.
The participants evaluated the photographs based on things like attractiveness, age, approachability, and success. On average, the photos of men with hair transplants were rated to be three or four years younger than the control photos.
Over half of the participants rated the photos of men with transplants as more attractive, successful, and approachable, too.
This confirms how important hair is to our image in other people's eyes.
2. Gain New Confidence
After reading the results of the study above, it comes as no surprise that transplants would make your confidence grow. After all, if transplants can boost your attractiveness and sense of success in the eyes of other people, just imagine what they can do for how you see yourself.
You'll feel much better about yourself each time you look in the mirror. This is a huge boost to your self-esteem and happiness, and can give you the confidence to approach situations you might otherwise have avoided.
3. Have More Career Success
Transplants can also translate into great new career opportunities.
If you're in a looks-based industry, like acting or modeling, hair transplants can keep you active in the job market, or open up whole new roles that you wouldn't have qualified for before. When you get transplants, you can stay in these industries for many more years.
For example, actor James Nesbitt, who hails from Northern Ireland, recently opened up about the pressure on male actors to look younger. Many people already know female actors feel this pressure, but might be surprised to learn that male actors face the same challenges.
The 52-year-old actor publicly stated that his hair transplant had changed his career for the better. Even if you're not an actor from Northern Ireland, this testimony is enough to get anyone Googling "hair transplant UK."
Even if you're not in a visual industry, though, a transplant can still positively impact your career.
You'll have more confidence, which will make you more likely to apply for the job you've always wanted, or to ask for a raise.
And, of course, other people are likely to perceive you as more successful and approachable – including your boss and coworkers. This can lead to you being considered for all kinds of new positions and opportunities.
4. Get More Dates
Are you struggling to meet your love life match? A hair transplant can help open up opportunities in your love life, too. More dates mean more chances to meet the right one – or just to have a good time.
Just think about the study above: Both women and men rated pictures of other men more attractive when they had had transplants done. No matter who you're interested in dating, everyone finds a full, lush head of hair more attractive.
Not only that, but people will find you more approachable, which means they're more likely to make the first move. Whether it's online dating or real life, being approached by potential love interests is a great feeling.
5. Switch Up Your Style
Have you been missing out on opportunities to style your hair the way you like it? A hair transplant can give you the freedom to try out all the new and different looks you've been missing.
Instead of relying on hats or even wigs, you can do your hair the way you want to: short, long, new colors, you name it.
6. Get Permanent Results
One of the best things about hair transplants is that they're permanent.
Maybe you've been using topical hair growth treatments, or just covering things up with a hat.
These solutions are only temporary, though. You'll rest easier at night knowing that you've found a permanent solution to your hair woes.
7. Save Money
In addition to being permanent, hair transplants are much more affordable than the other, temporary solutions. You could buy topical treatments for years, while never seeing the same results that a transplant can give you. Stop throwing money down the drain and invest in a lasting transplant instead.
Transplants are also very low-maintenance. Once the procedure's done, you hardly have to do anything – just enjoy your new look. You'll not only save money, but also time, since you no longer have to fuss with extra products or ways to hide your hair loss.
Ready to Try Hair Transplants?
A hair transplant is a fail-safe, easy solution to a huge problem. Millions of people suffer from hair loss that they don't want. It's time to stop suffering and start improving your quality of life.
Get your confidence, youth, and success back with a transplant that will change how you look in the mirror, and in the eyes of others.
Looking for more ways to feel youthful and confidence? Check out our tips for keeping fit on a budget here.