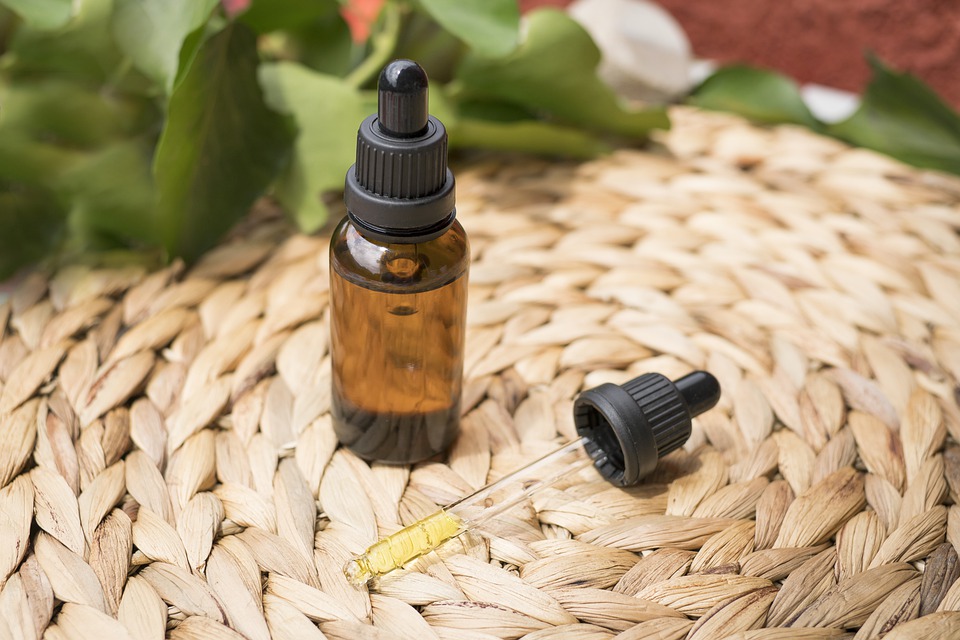 On November 5, 2020, Herbalife Nutrition introduced its new line of broad-spectrum, CBD-enriched products, which includes the Enrichual Hemp Relief Balm and Enrichual Hemp Facial Serum, designed to relax and restore the skin's natural radiance after exposure to sun and stress. These non-psychoactive skincare innovations provide a much higher amount of CBD and a unique combination of supporting ingredients not found in competing products on the market.
What Is Different About Enrichual?
Enrichual contains generous amounts of broad-spectrum cannabinoids. Scientists have recognized an "entourage effect" when the many natural chemicals found in Cannabis sativa– the plant where both hemp and cannabis come from – are used together that is greater than the sum of the effects of those chemicals used separately. Enrichual contains broad-spectrum cannabinoids. This means that it contains not just CBD but also CBG, THV, and other compounds that are useful in supporting skin health, but without THC, the psychoactive compound. Enrichual Hemp Facial Serum contains 250 mg of broad-spectrum cannabinoids in each bottle, while Enrichual Hemp Relief Balm contains 1,000 mg of broad-spectrum cannabinoids in each bottle.
Enrichual relaxes the skin. Topical CBD products can relax the skin, but it's important to make sure that CBD enters the skin instead of just staying on top of it. Scientific research confirms that glycerin is an effective agent for making sure that CBD sinks into the deeper layers of the skin. Enrichual contains not just one but three glycerin products to make sure that the CBD it contains is fully absorbed by the skin.
Enrichual soothes the skin.Enrichual does more than just relax skin. It also stops the process of inflammation with a tiny amount of another well-known herbal substance called camphor, which is easily absorbed by the skin. The camphor does double duty as a carrier for lavender oil, which stops the potential burning sensation. Enrichual also contains essential oils of eucalyptus, frankincense, and geranium to stimulate circulation to the skin, just enough to help restore natural skin tone and carry away inflammatory hormones.
Enrichual preserves skin moisture.The hemp seed oil, argan oil, shea butter, and jojoba oil in Enrichual seal natural moisture in the skin and bring out natural skin tone and color.
Enrichual is free of toxins.There are no parabens, sulfates, or allergy-inducing preservatives in Enrichual.
Enrichual is produced with sustainability in mind.Enrichual products come in glass bottles to reduce the use of plastics. Additionally, Herbalife reviews all of its production and testing processes to make sure that products are not tested on animals.
Enrichual Facial Serum adds bakuchiol with vitamins C and E to fight fine lines and wrinkles.The menthol and camphor in Enrichual Relief Balm make it an ideal nighttime ritual for helping relieving pain from tight skin and muscles.
How Does Enrichual Stack Up Against Other CBD Skincare Products?
One of the most attractive features of all Herbalife products is that they are sold in person by independent distributors who care about and take the time to get to know their customers. But the benefits of Herbalife's Enrichual don't stop there:
Enrichual provides more broad-spectrum cannabinoids at a lower price compared to other major brands.
Enrichual provides all of the usual soothing herbal components and more. It's not unusual for CBD skincare products to add lavender oil, but Enrichual also employs camphor and menthol.
Enrichual is formulated for potency. Other CBD products don't use the glycerin compounds that can carry CBD to the lower layers of the skin.
Enrichual offers broad-spectrum CBD, not an isolate. CBD isolates don't include other useful plant compounds found in hemp.
Enrichual is affordably priced. It's not unusual for CBD skin products to cost $100 or more. Enrichual is among the most affordable options for CBD skin care formulated with careful attention to quality.
Herbalife shows outstanding attention to quality in Enrichual. Consumers can look up quality testing results for every batch at www.Herbalife.com/Enrichual/Quality. And with Herbalife, every customer has a coach to help guide them.