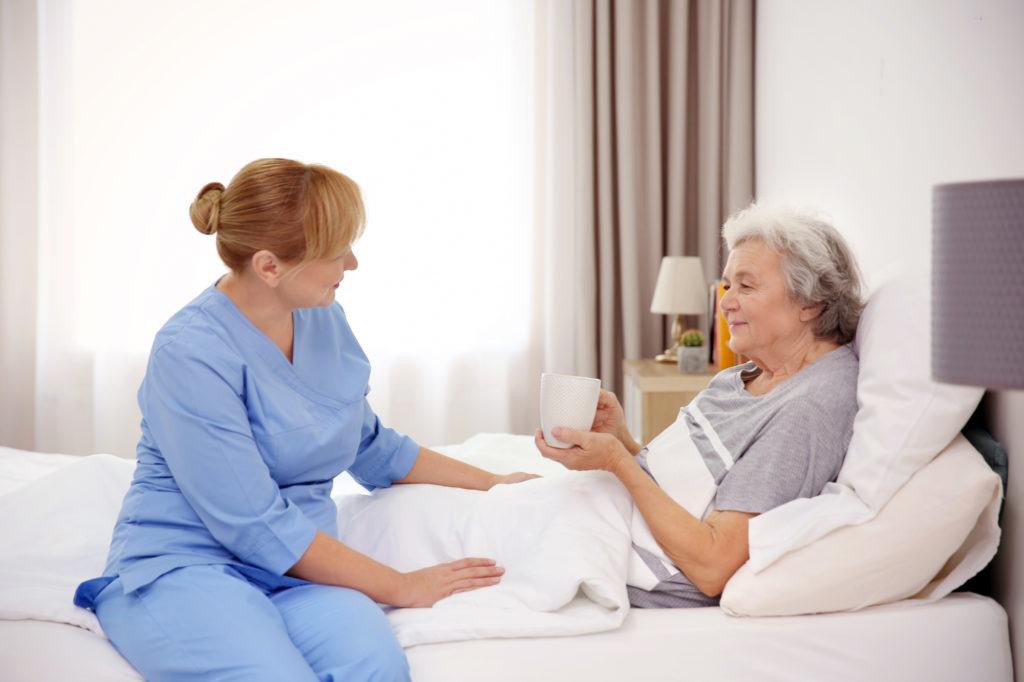 If you have aging parents, you want to make the best choices for their care. Click here to learn if it's the right time to hire a home care agency.
People are living longer than ever before.
The average lifespan of a person continues to rise and is now at 78 years old.
When our parents get older, there are a few options to consider in order to give them the best quality of life in their old age. Some children choose to bring their parents to a nursing home while others take on the role themselves.
If you work full-time and have children of your own to worry about, then you should think about hiring a professional caregiver to take on day to day tasks to help your parents live a full life in their old age as soon as possible.
Are you looking to hire a responsible caregiver using a professional home care agency for your aging parents?
Read on to discover the top 5 signs you should consider hiring a caregiver through a licensed and accredited home care agency for your aging parents right now.
1. Less Social Interaction
If your aging parents spend a lot of time together, that's a great way for them to engage in conversation with other another.
However, if your parents are now divorced and do not see each other, this may lead to less social interaction for both of them.
As we age, our relationships become more difficult to hold onto because of life changes, such as raising children and focusing on our careers.
While in old age, it's important to realign priorities to spend quality time with friends and family. If your parents are not actively spending time with others, they may need to seek senior care coordination through a home care agency.
Stop by to see your parent or parents every week to figure out how much social interaction he or she is receiving on a regular basis. Spending time in front of a computer talking with friends online is not enough.
Face to face dinners or outings to the movies is what matter to maintain healthy relationships that are beneficial for our health.
2. Does Your Parent Suffer from Memory Problems?
Let's say your mom loves to run out the door and do some grocery shopping. One day she forgets where she parked and has trouble finding her car.
As we age, our memory fades over time and people experience waves of amnesia. Problems with the brain could also lead to worsening health problems that ultimately turn into Alzheimer's.Memory loss is one of the first signs of Alzheimer's to watch out for.
By hiring a home care agency to assist your mom or dad with daily activities, you can feel at ease knowing a professional is there to help.
Increased confusion with day to day activities can become dangerous for your aging parents if they live alone. Don't hesitate to reach out to provide your parent's with much-needed care.
These trained professionals are going to add comfort to your parents' lives because they can still participate in activities with some additional guidance.
3. Decline in Hygiene
Another sign to hire an agency to find you the right caregiver is if you notice a decline in personal hygiene with your parent or parents.
Is your parent wearing wrinkled clothing? Does your parent look like he or she has not taken a shower in a few days?
If you visit your parent's house and smell an odor coming from one of them, you may need to consider extra help in the house. These issues are definitely easy to fix once you hire a trained professional.
A licensed caregiver can bathe and dress your parent to ensure that he or she receives the best treatment possible to continue living a happy and healthy life.
The caregiver you hire can also give out the prescription medications that your parent needs on a daily basis, too. Your parent may forget to take these pills and the caregiver can be responsible for fulfilling these needs.
4. Hire a Home Care Agency If Your Parent Forgets to Pay Bills
Once your parent forgets to pay household bills, such as the energy or TV bills, you need to think about hiring an agency to find a caregiver to undertake these important administrative tasks.
Paying for bills is still a part of your parent's responsibilities, but having a caregiver to oversee these duties can relieve your worries. Handling money is also something your parent may need help with, so these caregivers can cover these tasks.
You have your own bills to be concerned about. Hire someone else to take over this responsibility so you will be certain that every bill is going to be paid on time.
Once you conduct interviews with various caregivers in order to determine the perfect match to work well with your parents. Look for someone who is fully licensed and capable of handling these administrative tasks.
A relationship between a caregiver and your parents needs to take time to establish a successful partnership together.
5. Is the House Messy?
When you visit your parents at home, is their house in disarray?
Pay attention to this final sign of why you should consider hiring a home care agency to find you the right caregiver for your aging parents.
Looking into every room in the house, be sure to check for cleanliness. Are the rooms messy and filled with grime? If your parent stops tending to his or her home, it may be time to hire some additional assistance.
Home care for your aging parents can be easier than you think. When you work with a home care agency, you are reaching out to a company who has the best tools to search for a top-rated caregiver.
It's also a good idea to ask for references when you find a caregiver you are interested in hiring to be with your parents. You can also ask to see how the potential caregiver match interacts with your parents for a trial period before you hire them full-time.
Need More Life Hacks?
At Affordable Comfort, we specialize in providing our visitors with quality life hacks.
We write posts about money-saving tips and tricks, too.
Read our blog for detailed articles to help you make simple changes to living your best life yet!