Travelling brings joy, but also stress. Booking tickets, packing, organising — all of these can make a person feel overwhelmed before even boarding the plane. When it comes to personal appearance, things can get even more complicated as packing all the cosmetic products we usually use takes up too much space in our luggage. In case you're travelling soon, here are some ideas on how to stay in good shape and look pretty: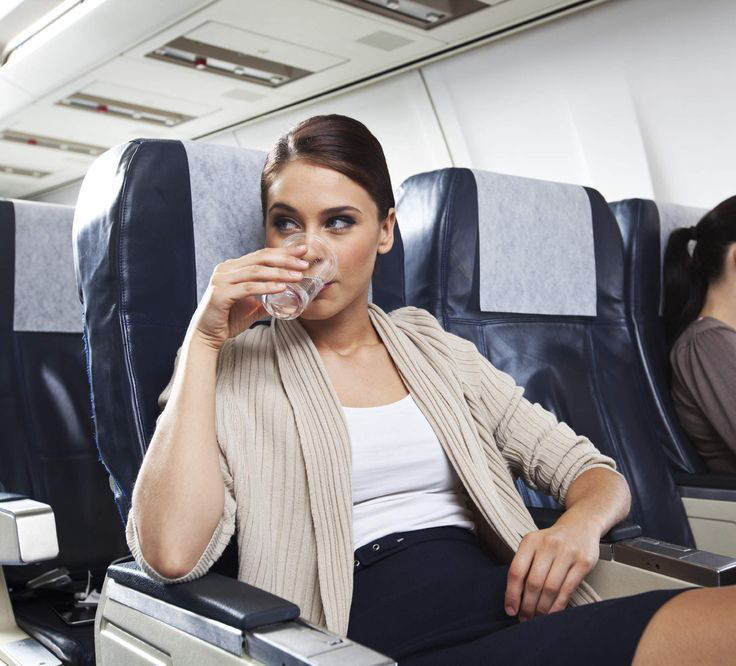 1. Hydrate, but be careful
Everybody knows the importance of drinking water. It might be easy to do at home, but drinking water abroad can be tricky since many countries prohibit tourists from drinking tap water as it can disrupt gut flora. Therefore, it's always recommended to drink bottled water overseas, so you won't experience any potential consequences. However, if the water is labelled "unsafe", it doesn't mean you'll get sick. It just means that it's generally unsafe for tourists. Buying bottled water in the supermarkets is a much better option, but if you need to drink tap water, make sure you boil it for one minute first.
2. Go small(er)
Packing all of your precious cosmetics can be a nightmare; just ask anyone who's travelled long distances. Packing all your shampoos, conditioners and body lotions can take a lot of space in your suitcase. That's why it's better to take mini bottles since they're much easier to pack. If your favourite brand doesn't offer travel sizes, you can always buy specialised bottles and fill them with your the products of your choice. In case you're travelling for a prolonged period, it's definitely better to take regular-sized bottles, but also make sure that you'll be able to find your brand abroad.
3. Try something new
Travelling around the world can be stressful, especially if you're used to having regular beauty treatments. For example, if you've been used to getting wax hair removal at home, being away can make you feel a bit helpless. Shaving your legs is fine, but if you can afford it, you could also visit a beauty salon abroad. Also, who knows, you might be pleasantly surprised with another culture's skin and body care routines. If you find yourself in Asia, visiting a spa salon in Hong Kong can be a good way to relax and learn about new beauty techniques that you maybe don't have at home, but which could prove to be extremely beneficial.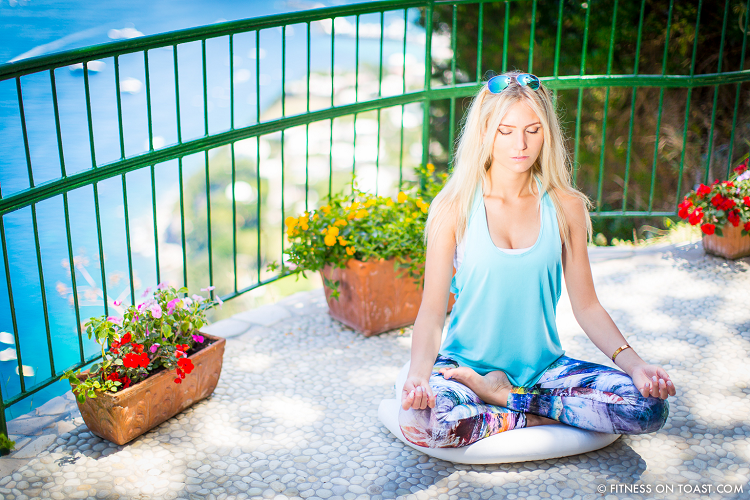 4. Moisturise your skin
Everyone knows the importance of having moisturised skin, and if you're not using any cream, it's time to start. Travelling can be overwhelming for many reasons, especially if you spend a lot of time flying. Due to low humidity on planes, some people can experience dry skin, so it's essential to bring a moisturiser in your personal handbag. In case you're going to a place with a dry climate, keeping your skin nourished is essential. You don't really need an expensive branded face cream; just pay attention to the ingredients on the back of the packaging. Also, you can use facial oils instead of creams as they're more nourishing and have fewer chemicals. Just remember to use a smaller bottle before going on a plane, as you don't want airport staff to take it from you right before you check-in.
5. Bring medicines
Obviously, you don't need to bring every single medicine you own, but there's a list of the most necessary things you should definitely take with you. Pain relievers, laxatives, and antihistamines are just a few that you should bring. Going to an unknown destination can sometimes trigger certain processes in our body, so it's always better to be ready in case something happens. Before you go, check if particular medicines can be found abroad and whether they're over or under the counter.  Never buy medicines from people who promise to get you the stuff "much cheaper", but always go to a reliable pharmacy and ask for a receipt.
Aside from these tips, make sure you have travelling health insurance and one extra item of clothing for unplanned situations. The internet has made everything easier, so get informed before you travel and you'll definitely have a great experience abroad.