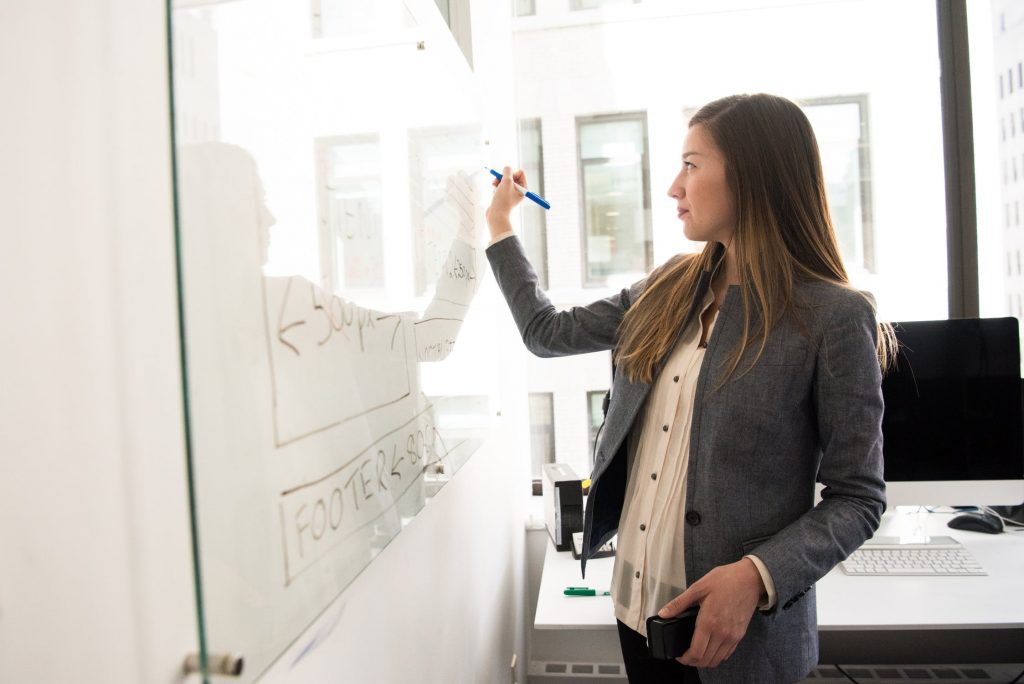 Business suits not only makes you feel confident. They also make you look elegant and classy. Presently, business suits are highly recommended in the corporate business world. As such, they are in high demand by people of all walks of life. Whether you're hunting for a job, already working or breaking out from career into the business world, your presentability is paramount.
The thought of changing your wardrobe to include business attire is undoubtedly overwhelming. However, knowing the essentials that you need to have in your business wardrobe will ease your tension. Here are simple guidelines that will help you get an outstanding collection of business suits for women.
1. To start with, buy two or three pairs of dress slacks
You will later discover that the slacks are more frequently worn than the other clothes. Since solid colours are more versatile, it is preferable that you go for grey, black or navy blue. Make sure that the pants fit you perfectly well, but they are not too tight. Tight clothing is not recommended in business.
2. Choose a solid-coloured blazer 
You can comfortably pair your blazer with dress slacks or skirts. It also matches very well with a nice pair of jeans. Before buying a blazer, ensure that it fits you well since alterations can be very complicated. Most importantly, consider the sleeve length and the shoulders.
3. Consider buying a solid-coloured pencil skirt
You can replace slacks with a pencil skirt on certain days. Since you already have a grey, black, or navy-blue blazer, a matching skirt will be perfect. However, you can choose to match your pencil skirt with a blouse.
4. Buy at least five blouses
The five blouses will stand in for every weekday. As such, you will not be required to do laundry in the week. Let most of the blouses you buy be of the standard colour, white. However, you can consider a black and grey one as well as other brightly coloured blouses. Avoid see-through, low-cut and tight blouses in the work environment.
5. Invest in good quality pairs of shoes 
As for shoes, comfort is the key thing to look at. Go for black leather shoes and mostly the closed-toe. Also, consider shoes with a small or mid-heel. Alternatively, you can buy flat leather shoes. Considering an extra red or brown pair of shoes is also recommended.
6. Get yourself a classy little black dress 
Alongside the dress, you should consider buying pantyhose. Black or light-skinned ones would be better colours. However, the dress should match the guidelines for your company.
7. Finally, don't forget to buy some jewellery
Jewellery adds a personalized touch to your business attire. For women, these are mostly earrings, bracelet, necklace, or even a statement piece. Statement jewellery is often inexpensive and can add flair to your outfit. Gold or silver coatings are the most standard.
In conclusion, elegance and class should be your next biggest goal as a woman. As you've seen above, changing your wardrobe is not a big deal since you know what types of attires to buy. You can get varieties of business suits for women online and also in your locality.