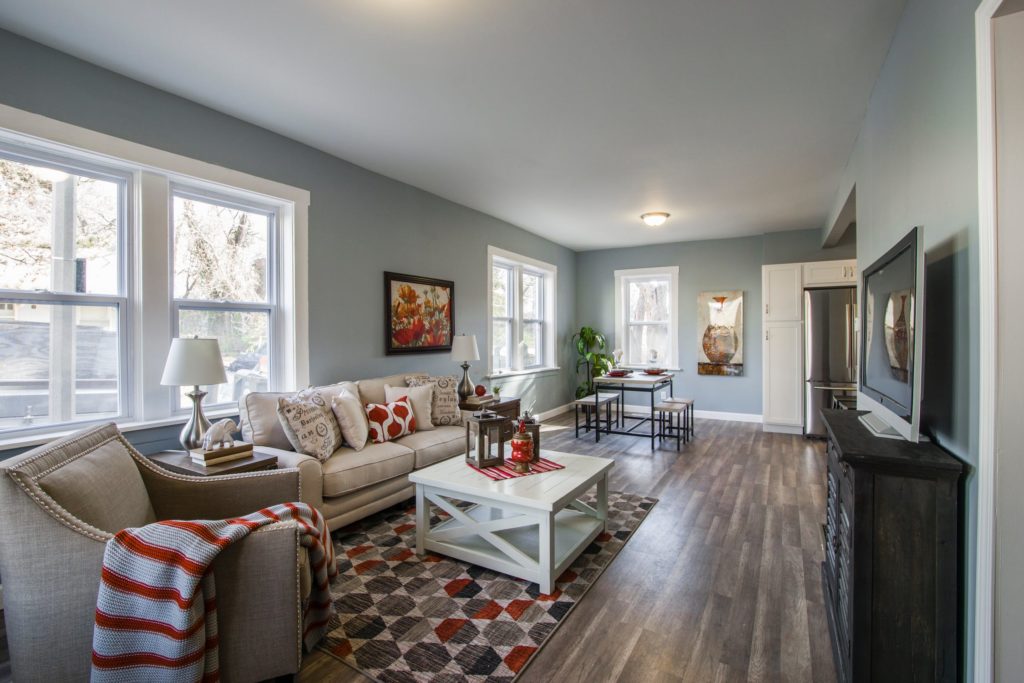 Interior design styles come in a wide range of formulas and formats, sometimes with only subtle differences and other times utterly distinct. Each one of them presents its own experience, finish, and flavor.
Here are the most popular interior design styles for your home:

Scandinavian Interior Design Style
Interior design experts explain this type of style in three primary terms which include simplicity, beauty, and utility. Most interior designers recommend the use of tangible values of reliability, durability, and functionality.
Natural materials like leather, wood, and hemp help create the nature-inspired pieces. The tips to achieve this style include:
• Go natural: Use natural materials on walls, accents on furniture and floors.
• Keep it simple: Scale back on the accessories and declutter the interior.
• Eco-friendly: Include solar, proper insulation and large windows to allow more natural light in.

Mid Century
Mid Century is among the most creative styles of all the time. The style is copied from the best of the early 50s and 60s. It includes simple and straight forward organic shapes, silhouettes and quite fabrications.
The mid-century modern furnishings look excellent in any room and make for significant elements when planning to create rich and diverse interior design styles in your living room. The main tips to achieve mid-century style include;
• Lighting: Table or floor lamps are straight-lined or have a curved or round contour.
• Furniture: The furniture features clean lines with smooth and curved angles. The primary furniture materials are wood, metal or fiberglass creations.

Modern
Modern interior design style typically refers to homes with clean and crisp lines. It uses a sense of simplicity in each component including furniture. The differences in Scandinavian, Mid-Century, and Modern can, at times, be difficult to discern, but after closer consideration the unique aspect of each shine through. The modern interior design style does not include a lot of clutter and accessories. Tips to achieve this interior design style are:
• Materials: Use materials such as metal, wood, and steel
• Color palette: Neutral, monochromatic and earthly
• Furniture style: Use simple, raised off the floor, exposed legs and glossy cabinets.

Contemporary
Most individuals tend to confuse the modern interior design with the contemporary style. The contemporary interior design style is the present-day design while the modern style means anything forward-thinking from the early fifties to early eighties.
Contemporary style trends have more freedom than the modern, which is fixed around graphic lines, squared and a unique take on the modernity. The design tips include.
• Furniture style: Neutral tones, exposed legs, two-tone prints, natural fibers, excess fabric or no skirts.
• Color palette: Taupe, brown, Black, white and cream.
• Primary Materials include: Glass, light woods and stainless steel.

Industrial Style
The industrial style is inspired by an industrial working environment where metal, brick, and machines are king. Currently, this interior design style includes raw and exposed building materials.
Any space in your home can be converted into an industrial-style house with the right materials, color palette, and furnishings. The design tips include:
• Primary material: Brick, metal, concrete and weathered wood
• Color palette: Tan, brown, cream, black, grey and brown
• Furniture style: Mix of metal and wood, antique/vintage look, functionality and weathered.