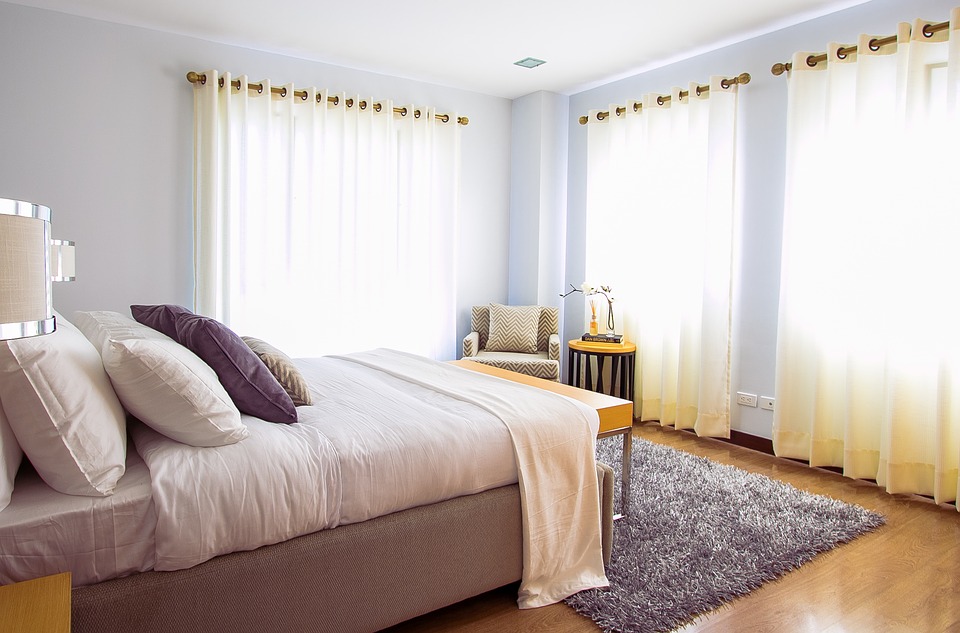 As it turned out, color affects our mood and health as well as sleep duration! Numerous studies showed a strong relationship between the color of the walls and the time that a person spends sleeping. Do you want to know what color the walls of the bedroom should be to sleepwell?
Of course, you do not see the surrounding color with your eyes closed and with the light turned off, but, as the study showed, the color you see before you close your eyes affects how you sleep. The leader in terms of the duration of sleep is a blue bedroom. If you want to change the color of walls in your bedroom into blue, the best way to do it is to use Titan sprayers. They will help you to turn the painting of any surface into a quick and easy occupation.
Ifyourbedroomislargeenough, you can choose a dark color for the walls, you can try pastel shades, and you can even use walls of different colors. And the walls in two colors always look interesting and modern, especially if a combination of contrasting shades is used.
Each color has a certain effect on the mood of a person. When deciding which color to choose for a bedroom, consider its features and influence.
A bedroom in a turquoise color can create air lightness and a feeling of a gentle breeze, since this shade is considered cold. Purple can be identified from the same part of the spectrum. If the answer to the question: what color should be chosen to paint the walls in the bedroom, for you this tone is the priority, use it without any hesitation. In addition to the qualities listed above, the bedroom in a violet color looks very aesthetically pleasing and refined. And also, like the blue color in the bedroom, purple creates a feeling of calmness and coolness.
What other colors are suitable for the bedroom? Certainly, beige. But, as well as white color in the interior of the bedroom, beige needs to be chosen carefully. While the bedroom in beige color visually expands its borders\, in a sunny room this tone will hardly be appropriate. Therefore, beige color in the interior of the bedroom is used if it is litweakly.
Green color is also very popular for the bedroom. Due to its amazing ability to produce a calming effect on the human psyche, the room becomes a real center of relaxation.
Gray color in the bedroom is also welcome, but you have to be more careful with it. Too much dark gray will make any room very gloomy. And here, as in the case of white walls, colorful elements of decor are important. With them a bedroom of gray color will become alive and interesting.
Of course, it is you who decide which color to choose for your bedroom. When you make up your mind to do repairing in you bedroom, use spraying systems in Canada. You will not waste money purchasing these systems.
Bolair Fluid Handling Systems
17 Units 1 & 2, Brownridge Road,
Halton Hills,
ON,
L7G 0C6,
Canada,
(905) 564-2231