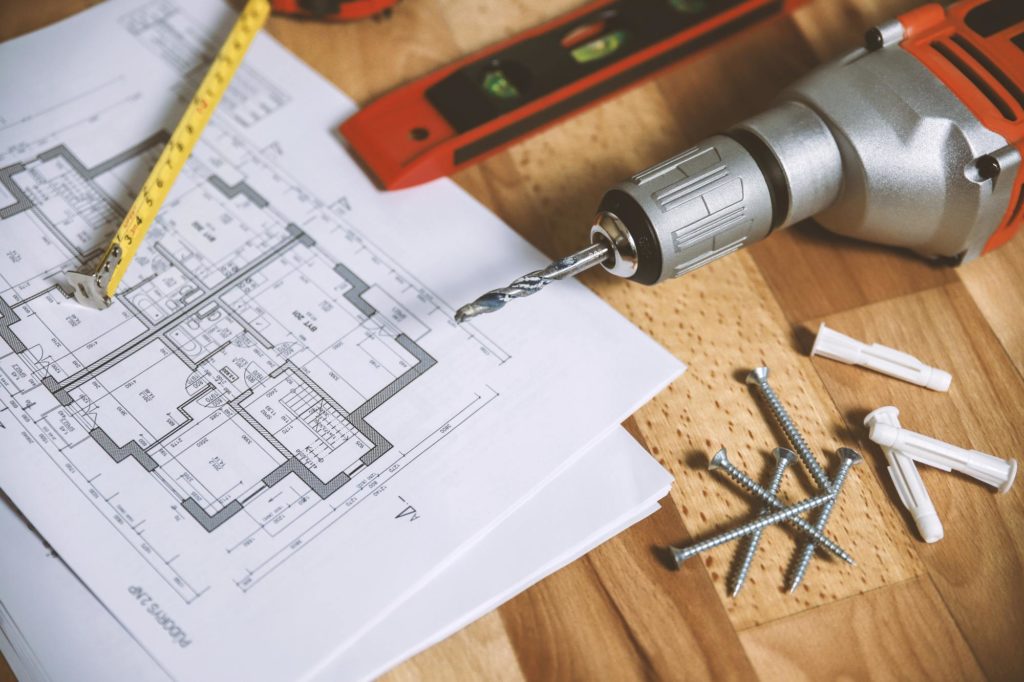 If you consider yourself a DIY enthusiast, then this one is for you! Check out the complete list of the essential power tools that every DIY pro should have.
Are you a do-it-yourself type of person? New homeowners make up 75% of the DIY market. Maybe you're not a new homeowner, but you love getting things done yourself.
If you are a DIY enthusiast, it's essential to have a complete list of power tools at your disposal. You want your finished projects to look professional.
Ready to beef up your arsenal of power tools? Read on to learn more.
Essential Power Tools
Whether you're expanding the house or building a bookcase, it's important to have the right tools for the job. If you're only doing a few small things around the house, you won't need these heavy-duty power tools.
But if you're a serious DIY enthusiast, it's time to invest in the tools of the trade. It's no fun starting a project only to realize you don't have the power tools you need. Here are a few that every serious DIYer should have.
Not sure how you're going to finance your tools and renovations? Before you get started, look into the best places for personal home improvement loans.
A Sturdy Level
The level doesn't fall into the power tools category, but it's a must-have for all your projects. There's nothing worse than spending time, energy and money on a project only to find it's not level.
Invest in a good sturdy level and you'll have it forever.
You can pay as little as $3 or as much as $150. But make sure you have one!
Miter Saw
A miter saw, commonly called a chop saw, is a big investment. You may be hesitant to buy one. Once you own one, though, you won't regret it.
A miter saw transforms your work from weekend warrior status to professional.
This saw makes 90-degree angled cuts to perfection and is used for molding and trim work. The miter saw uses a circular saw blade. You can set it for common angles, such as 15, 30, and 45.
It also allows for precise one-degree changes to the angle.
Ready to buy a miter saw? If you're not sure where to begin, learn more here.
Expect to pay about $200 for a good miter saw.
Cordless Combi Drill
There's nothing worse than getting tangled in a cord while working with your drill. The right power tools get the job done without causing headaches.
The cordless combi drill is a multi-function drill that does everything a regular drill does, without the power cord.
The great thing about a combi drill is its ability to drive through concrete and masonry. It has varying tool speeds. The combi drill works as a drill, driver, or hammer and is more robust than a plain drill driver.
You can find cordless combi drills for as low as $70.
Power Sander
It's good to have an old-fashioned hand sander for small jobs. But, when you get into larger jobs, such as finishing a deck, you'll need a power sander. There are several types of power sanders.
Belt Sander
A belt sander is a heavy-duty tool. If you remove old finishes, such as paint, stain, or varnish on large surfaces, a belt sander is great. It's called a belt sander because it uses large belts instead of sandpaper.
Belt Sanders come in four standard sizes:
Belt sanders come in a wide range of prices. Expect to pay a couple of hundred dollars for a good belt sander with a dust catcher.
Orbital Finishing Sander
The orbital finishing sander is lightweight enough to be used with one hand. It's quieter than a belt sander and less likely to damage whatever you're working on. While not as good for heavy-duty projects, it's great for taking off a couple of coats of paint.
It operates by vibrating a piece of 9 x 11 sandpaper across the surface of your project. The paper is held in place against the sander with spring-loaded clamps.
Expect to pay between $40 and $80 for an orbital finishing sander.
Random Orbital Sander
If you're only buying one sander, the random orbital sander is a good choice. It's different from the orbital finishing sander because it uses a round pad instead of a square one.
It spins in circles while simultaneously vibrating in small circles. It's not as fast as a belt sander, but it's great for creating ultra-smooth surfaces.
You'll pay between $25 to $100 for a random orbital sander.
Cordless Finish Nailer
You don't have to spend hours hand-hammering every nail into place.
Weighing only about nine pounds, the cordless finish nailer is easy to carry. Fire nails into hardwood, soft wood, plywood and other types of sheetwoods.
A cordless finish nailer allows nail firing of up to five nails per second!
You can purchase a good cordless finish nailer for under $200.
Tile Cutting Saw
If you're going to be laying down tile, it's essential to own a tile cutting saw. This is one of the more expensive power tools, but if you're putting in a tile floor, you'll be glad you have it.
A good tile cutting is expensive and starts around $300.
Router for Fine Woodward
If fine woodward projects are your DIY niche, then consider investing in a router. Routers are used for making cabinets and molding.
The router helps in making beautiful finished edges and shapes. It allows you to cut, shape, and trim wood, metal, plastic, and other materials.
You'll pay at least $200 for a good router.
Chainsaw
If you're working outside on big DIY projects, don't forget a sturdy chainsaw. If you're building a log cabin, you'll need a chainsaw to cut lumber.
A chainsaw is a versatile tool great for building a rustic bench, cutting down a tree, and cutting firewood for the winter.
Prices vary for chainsaws. You'll spend anywhere from $60 to $500 depending on the features and sturdiness of the tool.
Ready to Conquer the DIY World!
Now that you know what power tools you need, you're ready for any DIY project large or small. Learning to do it yourself will empower you and enrich your life.
Finishing a tough project provides the personal satisfaction of a job well done.
Interested in learning more about living a rich life? Check out more ideas on our blog!