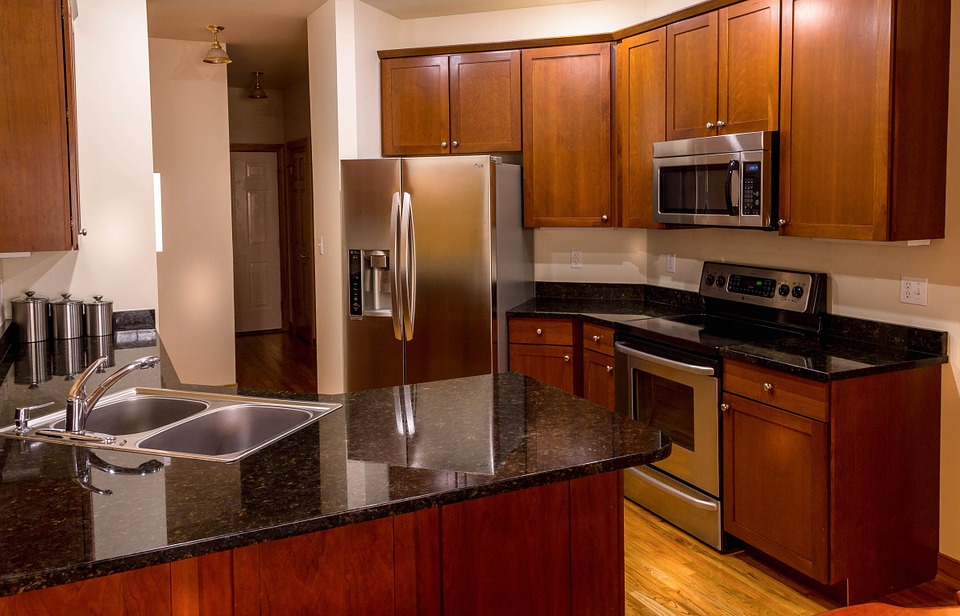 How much time do you think the average person spends eating a day? Any guesses? According to the Bureau of Labor Statistics, the average American spends 68 minutes every weekday eating and drinking. That time increases slightly on weekends and holidays, moving from 68 minutes to 77.
Given that we spend over an hour of every day eating, we're spending a portion of that time in the kitchen; be it preparing our food or looking for something to munch on. If we're spending this amount of time in the kitchen, shouldn't the kitchen be immaculate? Shouldn't the kitchen feel like a space where good food and conversation can be had?
It's not just the taste of a food dish that makes it so enjoyable, it's the atmosphere of the space we're consuming it in, too.
Busy in the Kitchen: Getting the Most Out of Your Food Space
To truly get your grub on, your kitchen should serve as both a meal preparation station and a great space to eat. If the kitchen is poorly lit, if the countertops are unkempt and the cabinetry hardware is out of date, you won't want to spend much time in the kitchen. As a result, your food's quality will suffer.
To get the most out of your kitchen, here are a few ways to modernize the space without sacrificing an arm and a leg.
Replace Cabinetry Hardware
Nothing makes a kitchen look more outmoded than unsightly hardware. Is your kitchen rocking brass knobs against canary yellow cabinets? If your head is nodding yes, then you know what I'm about to say: it's time for an upgrade.
Before deciding on the new hardware, Better Homes & Gardens says "it's important to consider the finishes on the light fixtures and appliances in the space. There's no need to match every finish, you can mix chrome with brushed nickel, or oil rubbed bronze with brass, just be sure the finishes will complement each other."
Take life-size pictures of the hardware you're interested in and set them against your cabinetry. Does the hardware balance out the kitchen, or does it make the rest of the space look out of place? If you go too modern, you risk making the rest of your kitchen look antiquated. If you go too traditional, it'll be as though you haven't made the update at all. Sit on your choice before making the plunge.
Install Under-Cabinet Lighting
A functional, clean-feeling kitchen has lighting that complements the shapes, lines and surfaces of the space. While pendant lighting is ideal for a kitchen island, under-cabinet lighting reigns supreme for the countertops.
To have absolute control over your kitchen's lighting, such as to make it romantic if sharing a dinner for two or bright when prepping your meal, consider panel-controlled under-cabinet lighting. Lighting design companies like Legrand Adorne have designed light switches that give homeowners complete dominion over a space's lighting levels. With simple touch technology, you can set your kitchen's lighting to your desired specifications.
Paint the Cabinetry
The kitchen cabinetry, as you can probably tell, is considerably important to the kitchen. If it's an uncomplimentary color, that's all you're going to see. It won't matter how beautiful the hardware or appliances are or how the countertops gleam because the ugly cabinets will take center stage.
To make sure your cabinetry helps the kitchen pop, HGTV recommends painting the cabinets "white, gray, blue, red, yellow [or] green. [Each] of these shades can do something different for the room, but they all help create a warm and welcoming space."
Isn't that what we want when we make a meal and sit down to eat—to feel warm and good inside? Now that you know what you need to do, all that's left is to do it!