Now that you have furnished your house and you found that you have some funds left over for your outdoor space. This will be great to create a nice little cool outdoor space especially now that the warmer days have arrived after the long winter months. Although the amount is not much, you are looking for some simple ideas on a budget.
Spring is the best time to get out and enjoy the great outdoors. Any outdoor space can be put to good use such as the space just outside by the doorway, a tiny balcony, a spacious space under the porch, or the garden lawn just outside your window. In order to turn even the tiniest space into a cool, comfortable corner, there are some nice ideas at suggested by interior designers in Beverly Hills website. You can get some tips on how to create your outdoor space to streamline or flow with your indoor designs or feel. There are great ideas on how to create the space to reflect or connect with the inside.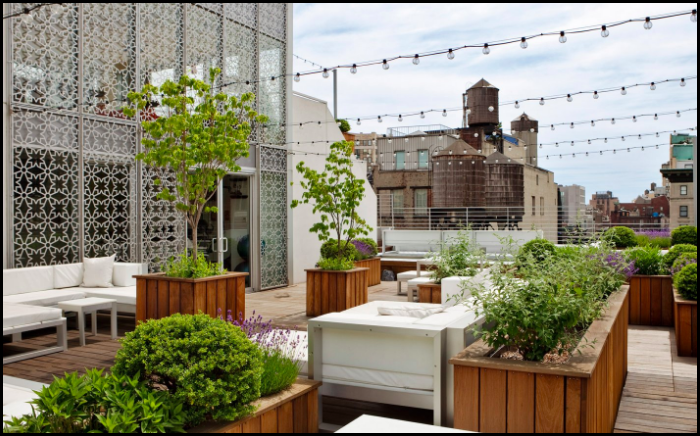 Whatever the size of your outdoor space, you can create a cool space by adding some potted plants and flowers to give it a "green" cool look, or you can even add a vertical garden to your space. If space is limited, a potted plant placed on the table top will add some freshness to the space. Potted plants are not expensive but they can easily transform your little space into a comfortable, relaxing space where you can sit and enjoy the view while sipping your tea and snacks.
If you are lost when it comes to choosing the type of outdoor furniture, you can visit the websites of some of the Los Angeles interior design firms to get some updated ideas. Patio furniture is usually at its cheapest when stores are clearing out their summer stock to make way for winter goods.  Plan ahead to take advantage of the cheap prices at the end of summer before the winter sets in. Throw in a single chair or two with a small coffee table will be great for a small space.
If you prefer, low chairs and table with shorter legs are great for adding a relaxing seating option to your outdoor space. It is cheaper to buy unfinished chairs and have them finished and painted to your liking. Get some cushions of mixed colours and patterns to brighten up the space. If you are not planning your outdoor space to entertain your guest, you could add a hammock to your little corner for you to relax or take your cat nap.