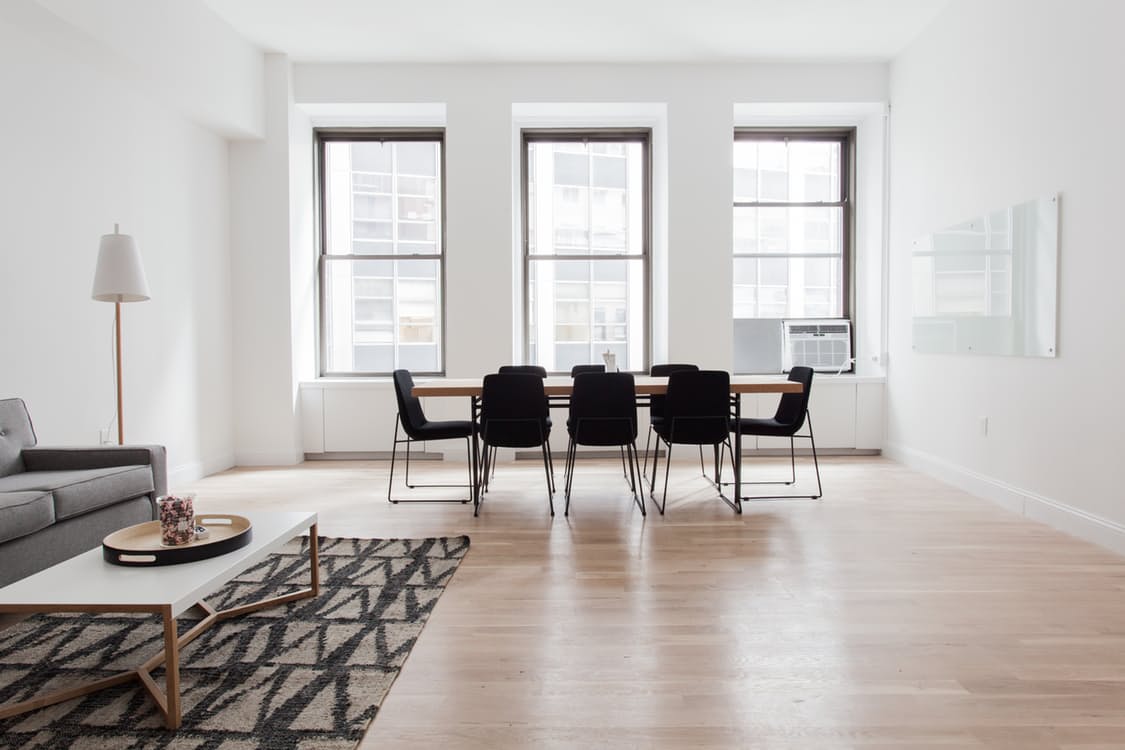 Being a homeowner is expensive – we know that. Which is why here at Luxury Flooring we offer the cheapest flooring and are guaranteed to meet any like-for-like price. So allow us to talk you through the 'cheaper' flooring options, but please don't be mistaken, there is nothing cheap about the quality of our products.
Laminate flooring – a great replica of hardwood flooring but at a much lower cost, laminate flooring is a fantastic alternative to hardwood and is available in a range of colours and designs, making it incredibly versatile to have around the home.
Unlike solid wood, laminate is waterproof so it doesn't matter if you have spillages, as well as being easier to clean it is also incredibly easy to maintain, because once it's fitted there's really nothing else you have to do with it! Starting at a mere £14+ per square metre, we give it a solid 10/10 for cost effectiveness!
Vinyl flooring – Similar to lino, vinyl flooring is water-and stain-resistant, versatile, and provides good durability for the cost. Vinyl flooring has all the aesthetics of wood flooring without the worry of maintenance or cost, making it a perfect alternative if you're working with a budget! Our vinyl flooring starts at just £13+ per square metre.
Engineered Wood – If you're looking to achieve that classic, contemporary look but you're not keen on the cost of solid wood flooring then engineered wood could be the best option for you. Not only is engineered wood a better bet for your wallet, it is even stronger than solid wood due to the way that it is constructed, so in effect you're paying less for a better-quality product. Winning!
Just like with a car, flooring needs a service every so often too. General upkeep of your floor can add extra life to it and it's incredibly simple to do. There are a few simple hacks for you to bear in mind, see our handy list below:
. If you do happen to get any stubborn stains on your laminate (oil, paint etc) it pays to know that these can actually be removed with acetone-based fingernail polish remover.
. Use a dust mop or a soft bristle brush to remove any excess dust from your laminate, for tougher marks a simple warm, damp (not wet) cloth/mop should do the trick.
. If you have vinyl flooring in your kitchen then why not put rubber felts on the bottom of your table and chairs to prevent scratches? This also applies for Engineered wood.
. Clean your floors with natural, soft or neutral detergents
. Last but not least, probably the most simple hack; rugs and doormats, by placing a doormat at your entrance you are already preventing at least 80% of dirt getting on your floor.