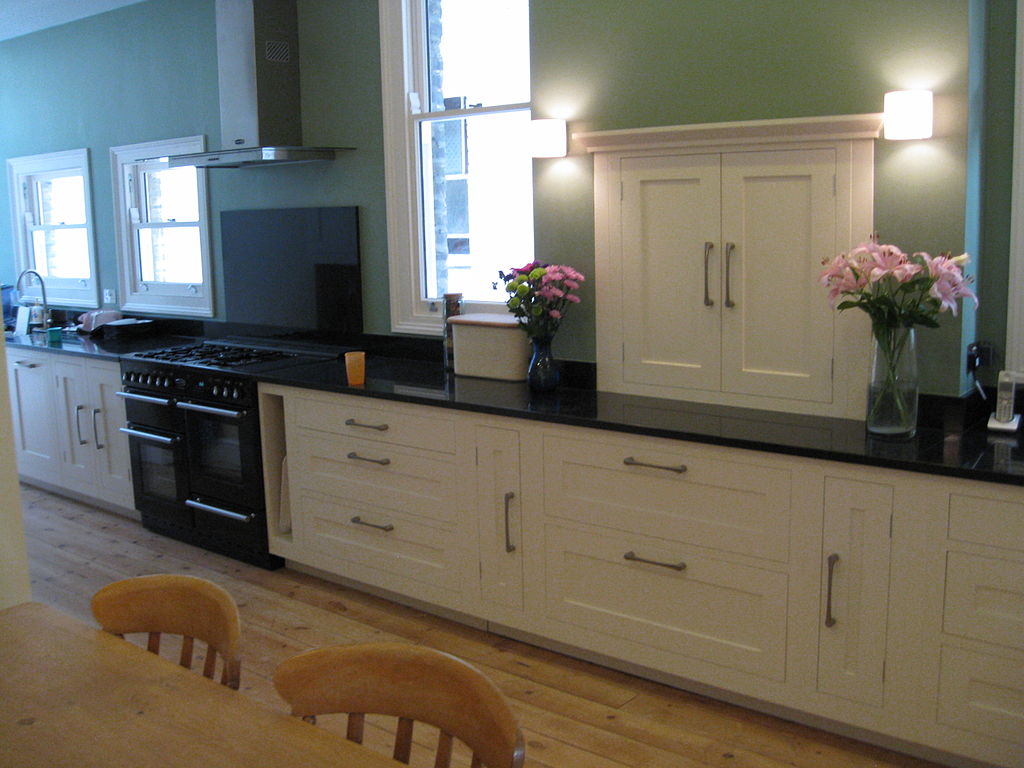 When the time comes for you to give your kitchen a new lease of life and update your current décor, it may seem like there's all kinds of saving to do beforehand. This doesn't have to be the case, however, as whilst it's going to be beneficial having a set budget before you begin, this doesn't have to be a ridiculously expensive project that leaves you eating beans on toast for the rest of the year! Here are 10 really useful ideas to help you cut back on the amount you spend on your kitchen update, whilst still being able to create a fresh, bold look that stands out!
Start with a Plan
The very first thing you should do when updating a room in your home is make a plan. Updating the rooms in your home can be a challenge, so it's much easier to make note of exactly what you want to achieve from this project, how much you intend to spend and also what you want to keep the same. Throughout your kitchen project you may come up with new ideas, or find that current ideas you had won't work, and having a clear plan written down will enable you to really focus on what will work and what you want to go ahead with. Once your plan works for you and you're happy, you can get the ball rolling and focus on making your kitchen as perfect as it is in your plans!
Dress Up Old Features
For many people, their current kitchens cabinets and worktops may work perfectly fine, but just seem a little outdated and dull. If this is the case, you can focus on dressing up your current kitchen units and transforming them into a new, fresh feature like a Frigidaire Gas Cooktop that will add character to your kitchen. It's amazing how much of a difference a fresh lick of paint can make to some tired cabinets, just as introducing a new worktop to your units will automatically transform the area and brighten it up completely. If your cabinets are really old and starting to fall apart, there are all kinds of stylish cheap kitchen units available that you can add to your kitchen in order to update them without spending too much at once. The same applies for items like your kitchen table and chairs. If you're feeling like your current table set looks old and worn, why not look at giving it a fresh lick of paint or, if it's a wooden material, giving it a fresh layer of varnish will bring the life back and make the pieces look as good as new.
Bright Lighting
The lighting in your kitchen is really important, especially when you want to achieve a bright, bold space that feels fresh and airy. You often find that many homes still have that yellow-toned, dull lighting that can automatically make a room feel darker and cramped. Introducing a good balance of bright, white lighting to your kitchen will enable you to create a space that feels fresh and clean. For those times when you don't need bright lighting but still want the room to feel warm and welcoming, introduce some stylish side lights to add to the kitchen units or a sideboard This will be perfect for the evening time, when you want to keep the room lit without wasting lots of energy through the main lights within the room.
No Drastic Changes
Planning a new kitchen can be exciting and often cause you to get carried away, but when working with a budget, it's important to keep things as simple as possible. There's no need to hold back on the décor, but when it comes to the kitchens key features, it's always beneficial to keep the structure and layout the same to save both time and money. Don't make changes to important features such as the plumbing, electrics or doors and windows, as this can add thousands to your initial budget and it's not really a necessary step to take unless you're planning on extending the room.
Upcycle Current Furniture
In order to make your kitchen look new and fresh without spending loads on furniture pieces, you could swap your current dining room table and chairs with your kitchen table set, which is ideal for giving both rooms a new look without spending a penny. Similarly, you could look at bringing items such as lamps, side tables and even artwork from other rooms in your home, giving them a new place to add character to and also saving some money! Upcycling your furniture is a really fun way to keep things fresh within your home, and saving money that can be spent on other areas of the kitchen at the same time.