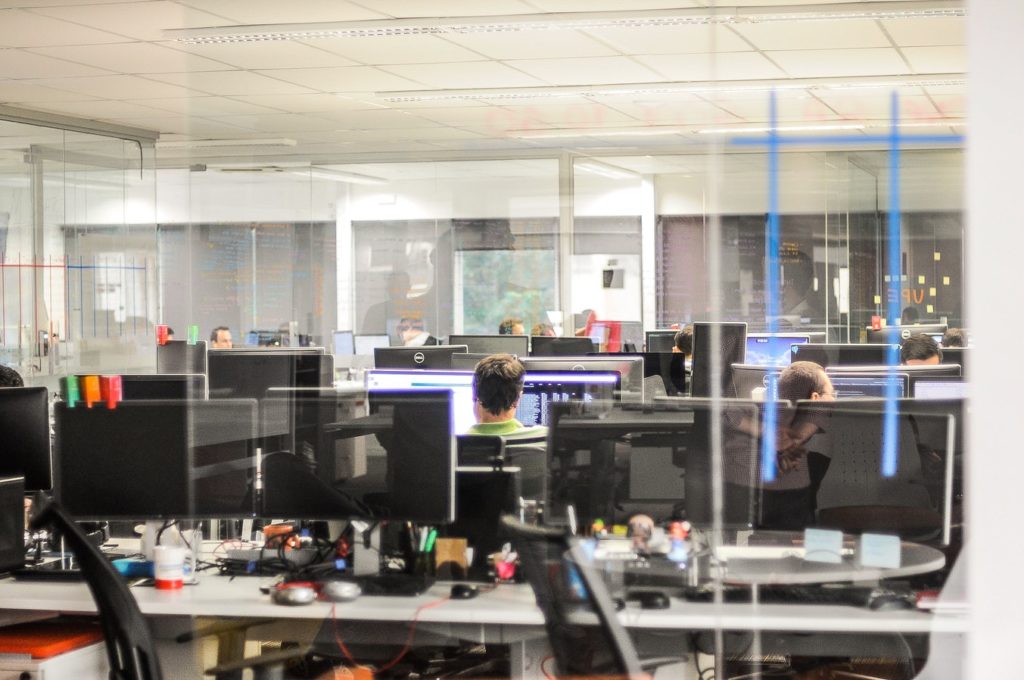 While moving home often causes enough of a headache for all concerned, imagine the logistics involved with a corporate relocation. If the time's come to move your office premises, there are a few basics to bear in mind for a trouble-free transition. Take a look at our list of some common moving mistakes to help you avoid the pitfalls when planning your office move.
Forgetting to research your removals firm
When preparing for an office move, securing the services of a removals company is often top of the to-do list. Many people will search online for a local company, scan its website and then get a moving date in the diary.
This approach, however, won't ensure that your chosen firm is reputable. Scams of various descriptions are rife within the removals industry. It's therefore vital to do your research. Online reviews enable you to see how other customers have rated a company's services, helping you to make sensible decisions and ensure you choose the right removals firm.
Going it alone
Similarly, while some may choose a shoddy service, others may decide to dispense with the professionals altogether and opt to go it alone. However, a corporate move, irrespective of office size, isn't simply a case of fetching and carrying a few files. Moving may not seem such a big deal until you start to tackle the fixtures and fittings. Manoeuvring furniture is tiring, tricky and potentially dangerous.
For peace of mind, put your corporate move in the hands of the professionals. Many removals firms offer full-service packages that cater specifically to corporate relocations, ensuring your office move is as smooth and seamless as possible.
Forgetting to compare prices
Picking an affordable moving company can be tricky if you don't compare quotes of different moving companies. You should always choose a company on which you can be reliable and is in your budget. It's important to shop around before committing to a moving company. While checking reviews is crucial, several companies are likely to boast positive comments. As such, cost will come into play. Ensure you request quotes from different companies to allow you to compare prices. Similarly, give companies a call. You may find you can get a better deal with a phone call than by simply booking online.
Cramming cardboard boxes to the brim
While this may seem like an obvious mistake to make, it's worth a mention. When packing reaches fever pitch, it may seem like a good idea to cram all your files and paperwork into one box. However, cramming items into cardboard boxes will make moving day more difficult. Not only will the boxes be heavy and hard to manoeuvre, they're bound to break and create more work and clearing up.
Taking everything but the kitchen sink
Why move to a new office space with a surplus of stuff that you no longer want or require? Take the opportunity to declutter. Whether it's outdated equipment or redundant data, now's the time to decide what you need to save or scrap. It may also be worth considering storage for certain files and paperwork. This will free up precious space in your new office premises.
"Moving is an excellent time to rid yourself of all the unwanted material which has been crowding your office over the years," agrees Anthony Robinson, Managing Director of Oxford removals company, Robinson Relocations.  "Actions such as scanning in documents will allow you to dispose of bulky hard copies and charity and second hand shops also give you the chance to leave unwanted furniture which has seen better days behind," he adds.
Forgetting to insure your belongings
It's vital to insure your office equipment in the event of breakages or loss during the relocation process. Many moving companies will offer to organise insurance for you. However, it's still important to pay particular attention to the type of insurance you're being offered and the type of coverage. Don't let the fine print flummox you and don't be afraid to ask questions.
Allowing too little time
It's only when you come to move premises that you realise how much is involved in operating your business. From boxes and files to operational features, such as a telephone system, there are many more steps to setting up your new office space than you may initially realise. It's, therefore, vital when planning your move to allow enough time for each stage of the relocation process.
Leaving it too late
Similarly, make sure you allow yourself plenty of time to vacate your old premises prior to the new tenants taking up the space. Whether you're rushing or incurring penalties for delayed departure, leaving your move until the eleventh hour is not ideal.
Relocating during rush hour
Make sure you consider the time of day you plan to relocate. Removals firms may charge based on the amount of time it takes to move. Hence, relocating during rush hour would not be a wise decision.
Similarly, consider scheduling your move at the weekend or when your business is operating off-peak. This will allow you to move with minimal interruption to day-to-day operations and ease the burden on your bottom line.
Neglecting your online presence
It's a good idea to change your online presence to reflect your new location sooner rather than later. Moving may be hectic, but local SEO success requires your business to maintain a consistent presence across the web. Multiple listed addresses and phone numbers are not ideal. Make online changes before you move. When you get to your new location, you'll be back in business and ready to go.