Mid century modern furniture is a great choice for office spaces of various types. Whether you want to showcase strength, authority or make yourself more accessible to gain trust, the mid century modern office furniture helps create the right ambiance. Depending on the type of message you want to send to your staff and clients, the choice of furniture such as chairs can help a great deal. Here's how your business benefits from a Mies Brno chair:
1. Simplicity and sharp focus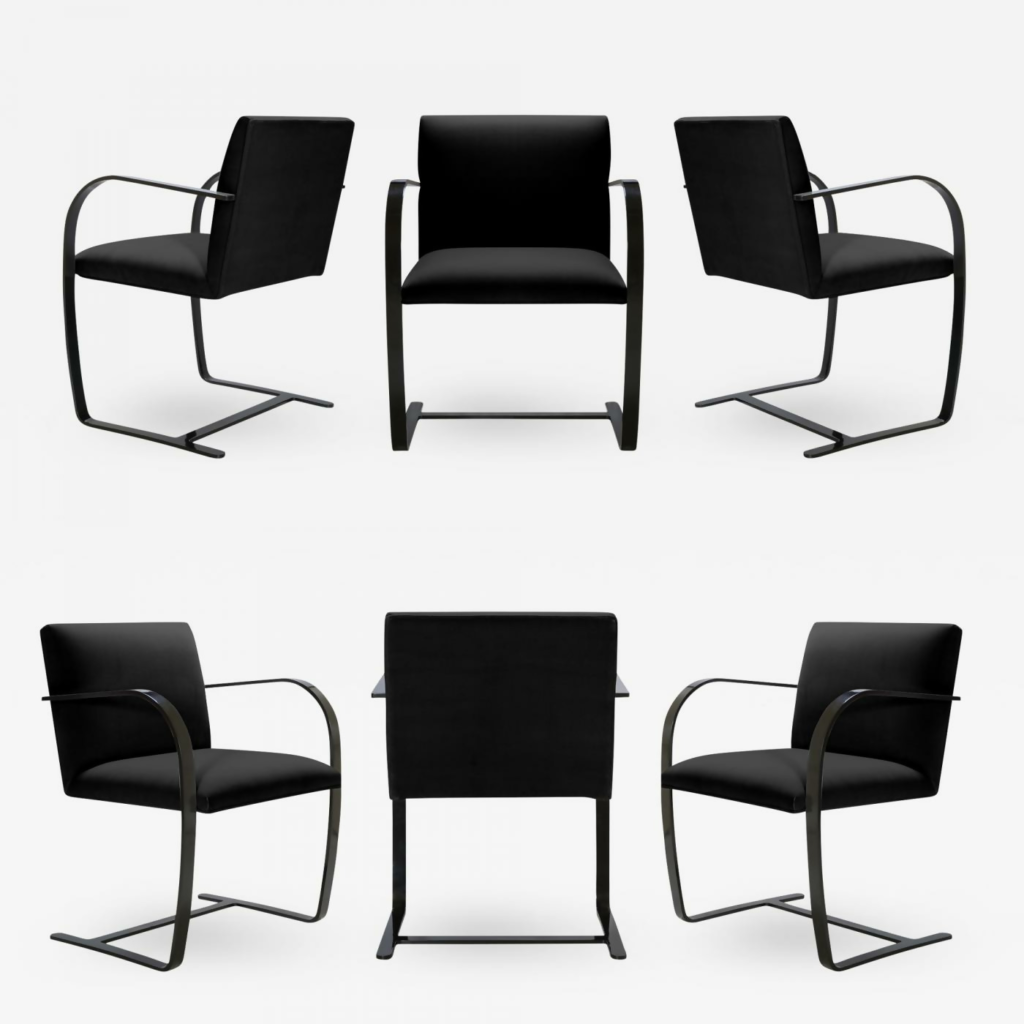 Laser-targeting effectiveness and quality is the direction every growing business must take. Your office has to spread that message, as well as your conference room. Everyone equally involved in responsibility and rewards, and everyone assuming their role in the project. The Mies Brno chair helps you send that message. Simple, compact, and ideal to create a uniform surrounding, this chair is the perfect addition to your conference table. Comfortable and space-economic, this design is also modern and displays orientation towards the future and progress.
2. Comfort and trust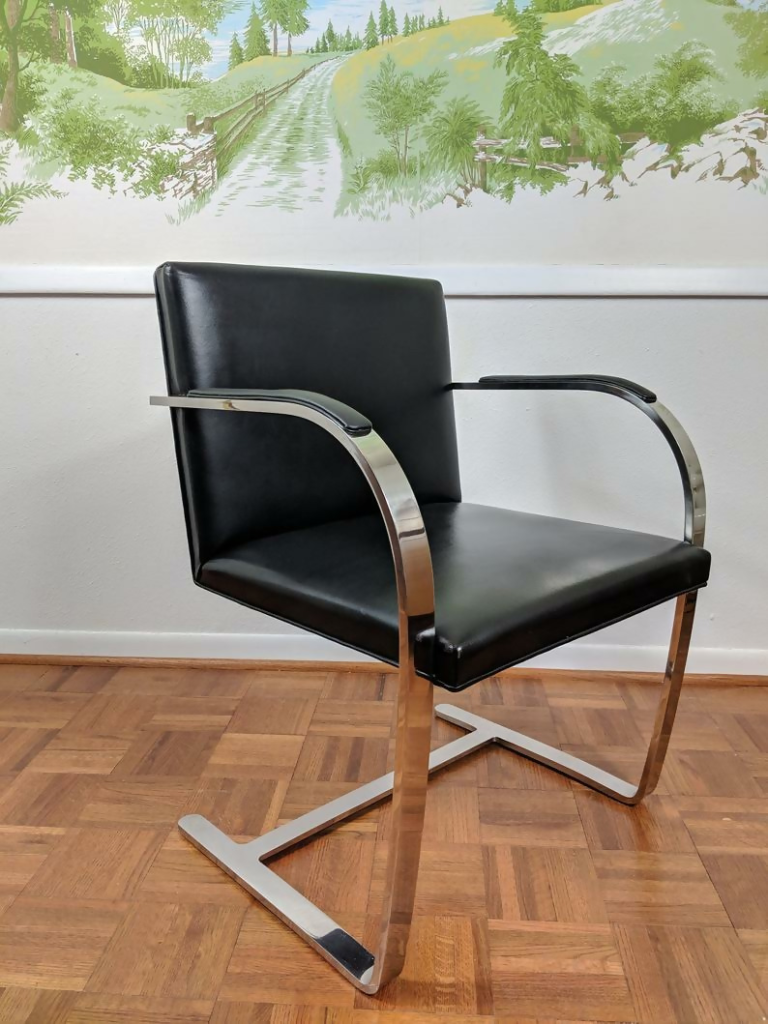 Are your clients relying on you for confidence and support? Whether you own a doctor's office or provide therapeutic/counseling services, you want your clients to feel safe and supported. The sleek Mies Brno chair features a variety of colors, and you can use it to showcase warmth and confidentiality. In addition, the clean-looking frames of this mid-century modern furniture piece associate to cleanliness, which is exactly the message you want to send to anyone who trusts you with their health and sensitive matters.
3. Out-of-the-box professionalism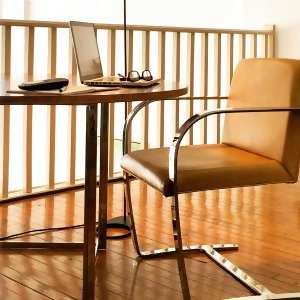 Your an esteemed professional, but you're also creative and interesting. If you want a modern addition to your nature-inspired business space, there's no better choice than the Mies Brno office chair. This chair shows that you're different, unique, and slightly out-of-the-box, but still eloquent and highly skilled in your field. On a side note, this chair also balances well between business and casual. You'll find it useful if you don't have a taste for strictly formal ambiance.
4. Professional relaxation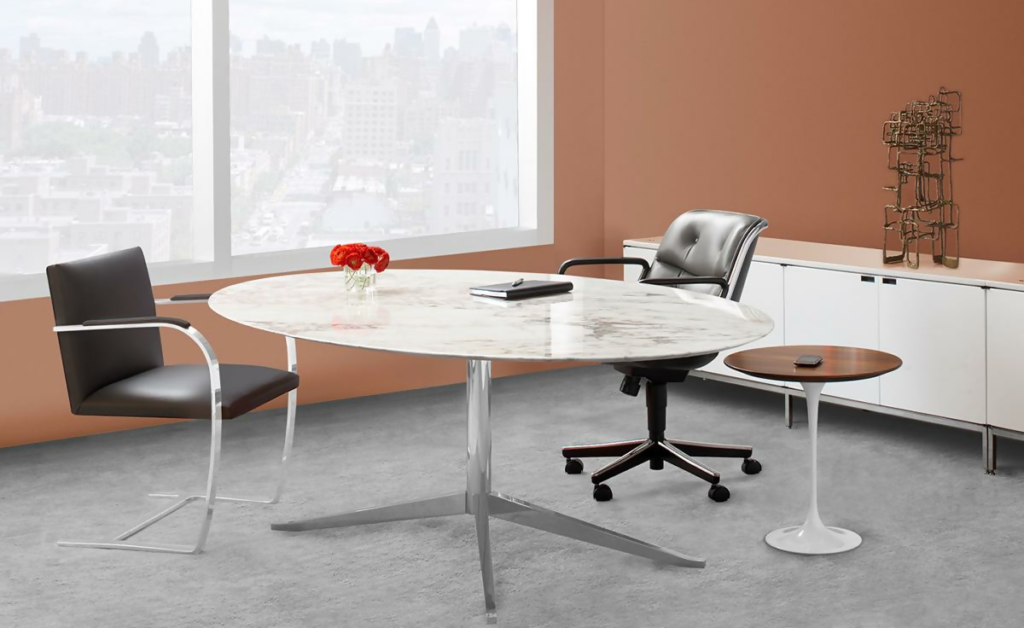 The Mies Brno chair will make a perfect addition to your company lounge or cafeteria. It has the sleek, formal shape, but also sufficient comfort and simplicity to include in other spaces other than the office and the conference room. Your team and employees will enjoy using them, and they'll certainly showcase concern and care for everyone involved with your business. As needed, you'll also be able to move your Mies Brno chair to any other room.
Simple, elegant, and versatile Mies Brno chair is a perfect example of how you can use mid century modern furniture to spread your message. The visual impact of the chair's architectural structure showcases professional firmness and formalism, while upholstery can be used to add a personal touch that shows the personal dimensions you choose. Use the Mies Brno chair in your commercial space, and its adaptable form will warm up both to your clients and staff.