It is borderline impossible to imagine a modern office without the extensive tech presence. Nowadays, computers and printers are not optional. Whether you want to assemble a small home office or a large corporate workspace, there are certain pieces of equipment that must be an integral part of the operations.
What is more, office equipment usually represents the second largest startup expense, so it is highly advisable to think things through. Come up with a well-rounded and streamlined essentials list. Distinguish between nice-to-haves and must-haves. Create a budget and stick to it.
Computers
First off, computers act as mainstays of any business. They are used to complete a verity of daily tasks, from doing market research to handling online transactions. Those who work from home or run a small business often rely on laptops, while large offices feature desktops. There are multiple factors to take into account when it comes to these two basic options: price, mobility, work requirements, space, processing power, etc. Desktops include monitors (sometimes dual settings), although dedicated displays can be connected to laptops as well.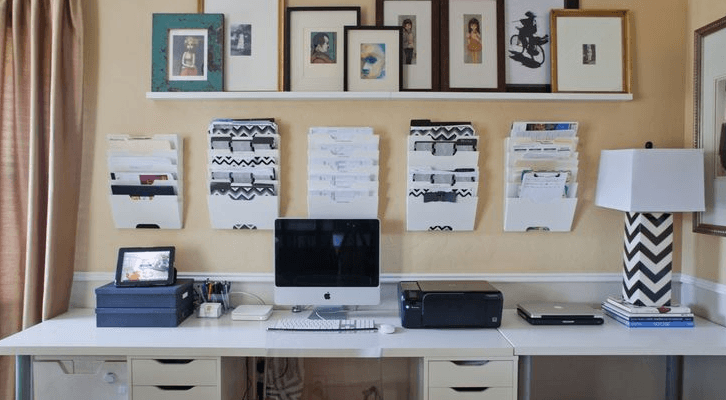 Internet connection
We seem to already be light years away from the dial-up connected world. Nowadays, the super-fast wireless internet is the air we breathe. Of course, a broadband connection is the main technical requirement and if multiple computers need to be integrated into the network, an additional router comes into play. There are various options in terms of business internet speed and other specifications. To make the right call, shop around to find the best provider and a plan that matches your specific needs.
Communication platforms
In the light of rapid technological advancements and the rise of innovative internet-based platforms, a landline telephone is almost obsolete. Bring Your Own Device (BYOD) policies are gaining traction around the globe and business people use instant messaging, video conferencing, and other software tools. Then again, access to phone services is still important for companies that host call centers and large customer service departments.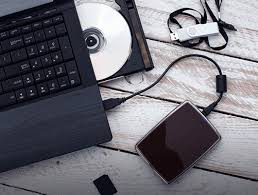 Data backup solutions
In order to protect and back up data, many offices implement backup drive or personal server solutions. Cloud-based platforms are gaining popularity as they provide the unparalleled ease of sharing, synching, and accessing files. Still, it is often a good idea to have an in-house backup. You can either use personal servers or backup drives that can save the day in the wake of computer failure, hacker attack, or system breakdown.
Printers
Having a paperless office is a great way to embrace the green way of doing business and cut operational costs. However, it might not be feasible to convert all documents into digital format and ditch the paperwork altogether. This is not to say you should continue business as usual. You can purchase bulk Dymo label printer labels and rechargeable cartridges. What is more, make sure to use eco-friendly settings on the printer, utilize both sides of the paper, and add a recycling station to the office.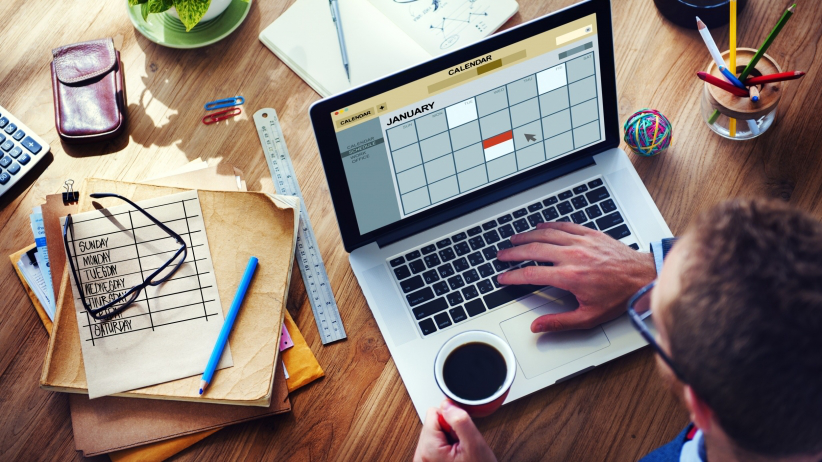 Office furniture
Next, we have office furniture. Principles of ergonomics set high standards in this department. Namely, furniture pieces must be put together in a way that creates an ergonomically-sound workstation. In other words, the desk and chair are supposed to be a perfect fit for each other as well as the person who uses them. You should not regret investing in quality, comfortable products as they alleviate common problems such as back and neck pain and preserve long-term health and well-being of workers.
Lighting system
Adequate lighting has a positive impact on our mood, concentration, and productivity. On the other hand, poor lighting or lack thereof may cause headaches, eyestrain and other problems. Using natural sources is always preferable, but it is not always an option. Therefore, you need multiple lighting sources. It certainly pays off to opt for compact fluorescent (CFL) or LED fittings. They cost more upfront, but they use much less electricity and last way longer than traditional incandescent lighting.
Tool up and get down to business
When launching a business, office furniture and equipment top the list of priorities. Being high-tech is not some fad. People may be the glue that holds companies together, but without office essentials, one cannot hope to get the operations off the ground. Therefore, figure out your day-to-day and long-term needs. Use a list as your guiding light and avoid breaking the bank. You should be able to take your efficiency to the next level and make your life much easier.