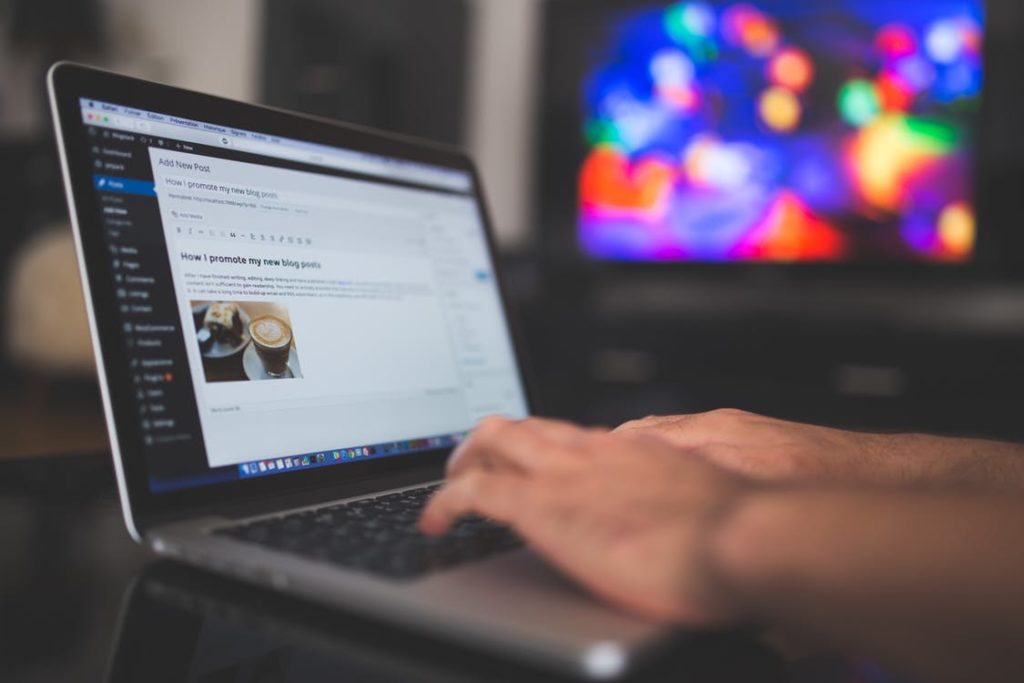 Despite the fact that the Internet is full of blogs and content, blogging is still a great way for just about anyone to make some extra money. While you may never attain overwhelming Internet fame or the kind of endorsement deals the Kardashians get, when it comes to blogging, you can make some serious cash if you're running it like a business and taking the time to understand the fundamentals of social media marketing.
If you're ready to turn your blog into a business, be sure to employ the following success strategies.
1 Write great content
This may sound like stating the obvious, but you'd be surprised how many badly-written blogs with a catchy title and a few decent lines get regularly updated and even shared by impressive influencers. In the end, though, bad content can't survive; influencers aren't legitimately excited about the content, they're just getting paid, and readers who aren't engaged with what you're saying aren't going to drop comments or interact with you online.
And don't forget that nowadays most people struggle to focus on tasks for more than 8 seconds at a time, effectively making our attention span even shorter than that of a goldfish, says TIME. That means you need to be generating content that keeps readers coming back for more. Your writing should be interesting, answering real questions readers are asking, providing insight, and helping your audience learn something new.
But be sure to do all of that as concisely as possible; 500 to 1,000 words is ideal, but Kissmetrics recommends focusing less on word count and more on eliminating fluff to write pointed, information-rich content. This article is brimming with other great ideas for developing strong content. 
2 Use an affiliate program
If you've actively been pursuing an income from your blog, you probably already know about affiliate programs or at least have heard the term. According to Entrepreneur, "Affiliate programs function basically like any other form of text, video or banner advertising, in that you're paid to place an advertisement for a service, product or company on your blog. What's different is that affiliate program ads require not only that your visitors click an ad but also that a sale results from the click."
If you have high-quality content, lots of visitors, and plenty of potential clicks, you can potentially advertise for a retailer who will pay you based on how many sales result from your traffic. The relationship is mutually beneficial; you can choose to endorse brands you believe in and which are relevant to your audience and make a profit, and the retailer receives targeted advertising and social proof from your blog. Affiliate marketing spending is expected to rise to $6.8 billion by 2020, so get in on the market.   
3 Write for brands
Once you've gotten a few months' worth of blog posts written and gained a bit of a following, your blog is going to start getting attention — not only from readers, but from brands, too. For example, if you've got a finance blog, then a cryptocurrency or blockchain tech innovator like TrustToken may want to partner with you to write reviews or guest blogs.If your writing is especially good, other brands will reach out in the hope of having something written in your voice, and even if these pieces don't appear on your blog at all, they'll likely continue to drive traffic to your page from other outlets.
As you can see, once you've established yourself and your blog, there are going to be a lot of people willing to pay you for your writing skills and the accompanying web traffic, since 70 percent of consumers learn about a company through content instead of ads. Make sure your contact info is visible on your page so interested parties can get in touch. 
4 Paid memberships
Finally, once you've gained a substantial following and the information (or entertainment) you provide on your blog is considered highly valuable to your expansive online audience, you should at least consider the possibility of charging a membership fee for your blog. It doesn't have to be a hefty rate and you can offer free content and incentives, but you'd be surprised what information people will pay to access. If your blog offers well-researched, high-quality content about common struggles like debt management and financial strategizing, for example, people will be more than happy to pay a small fee for online content than resort to a financial advisor.
By offering exclusive information to a private group of members, you'll also make your blog more professional and impressive, establishing yourself as an expert in the field and increasing your appeal with advertisers.
So if you want to turn your blog into a business, make sure you follow these strategies. It's the new year, after all, so why not get started now?
Are you thinking of turning your blog into a business? What strategies do you think will work best for you?