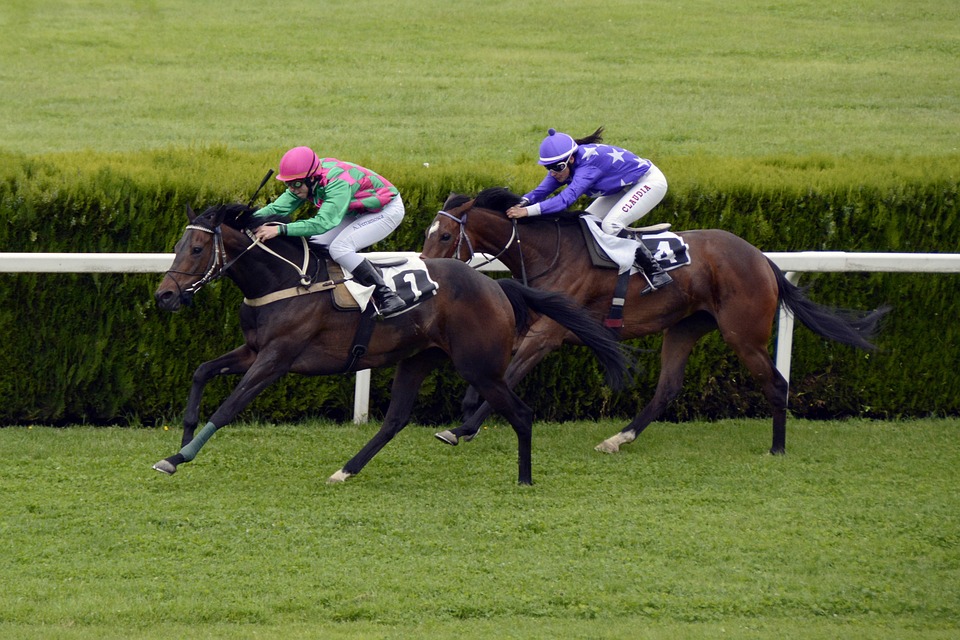 Every single year in early November, literally millions of visitors from around Australia and all over the world converge on the southern city of Melbourne for the annual running of the Melbourne Cup – Australia's most illustrious thoroughbred horse race that literally stops a nation when it's on.
So what's the big attraction? Why does this one 4 minute horse race lure in so many tourists? Surely it can't just be about that one horse race.
It is and it isn't. The Melbourne Cup is an entire horse racing carnival, where the city of Melbourne is in party mode for a full week. So people are not just coming to lay eyes on this famous race. They are visiting in their droves to experience the excitement, the party atmosphere and everything else Melbourne has to offer tourists.
It's a very eclectic city with something on offer for everyone.
The Melbourne Cup Parade
The parade usually takes place the day before the running of the Melbourne Cup, and it gives racing fans and festivity lovers alike a chance to see some of the stars of the great race. This includes champion jockeys, trainers and some of the mighty Melbourne Cup horses themselves, including past champions of the race, such as Makybe Diva, a 3 time race winner.
It's an event of colour, glamour and excitement for everyone and really epitomises the vibe in the city at this time of the year.
There are live bands, street entertainment, and even interviews with star players of the race.
Melbourne Cup Day
It always falls on the first Tuesday of November and offers up a full race day at beautiful Flemington Racecourse. Along with horse racing and punting, there are fashion parades, glitz and glamour, delicious food and loads of champagne flowing.
You don't even have to be a horse racing fan to enjoy Melbourne Cup day trackside, or anywhere else around the city of Melbourne that is hosting a Melbourne Cup party. There will be thousands of venues that are.
Apart from watching the parade and enjoying the day of the Cup, what else attracts so many people to Melbourne at this time of year?
Exquisite Food, Delicious Coffee and a Trendy Bar Scene
Melbourne is actually quite famous for all three. When it comes to food your choices are almost endless. From the budget conscious to those who want to fully indulge in a fine dining affair, it's all on offer in Melbourne in a big way. No matter what food you like to eat, you can get in in the very multi-cultural city of Melbourne.
The Victorian capital is also famous for its cafes that serve up some of the world's best coffees, prepared by talented baristas. If coffee is not your thing, you'll find most cafes offer a tasty menu comprised of many different hot and cold beverages.
From huge night clubs to chic little bars hidden amid the city's many laneways, Melbourne has some of the trendiest and most relaxing little bars to indulge in a drink or two after a long day of exploring the city.
Arts and Culture
Melbourne truly is the cultural hub of Australia. It's a city that embraces art in all it's form; including galleries of famous paintings, live music festivals, film festivals, indigenous festivals, literary events, opera, musicals and more.
It's all happening in Melbourne somewhere every single day and night of the year, and even more so around Melbourne Cup time.
If you feel like you really want to chill out though, you can indulge in a touch of nature right near the centre of the city by visiting the stunning Royal Botanic Gardens, located just south of the CBD.
The Wrap
You'll never get bored in Melbourne. There is always something to see and do. In fact, you're so spoilt for choice, sometimes it can be hard making up your mind which activity or event you'll choose. There are so many.
The Melbourne Cup is an event not to be missed, but it's only one part of the attraction and just one reason why so many people from all around the world flock to Melbourne each year.