There are many different makes and models of camper trailers on the market today, so in order to make the right decision in regards to which camper trailer is best for your needs, you'll need to consider a number of factors. If you're looking for a camper trailer for off road use, there are going to be plenty of options to choose from, so knowing a little about the different types is going to make choosing the right one much easier.
The two most popular types of camper trailer are the hard floor and soft floor models. Each type of camper trailer has its own set of pros and cons, but it's likely that you'll find one that suits your needs better than the other. This article will take a look at what should be taken into consideration when looking for a camper trailer for off road use.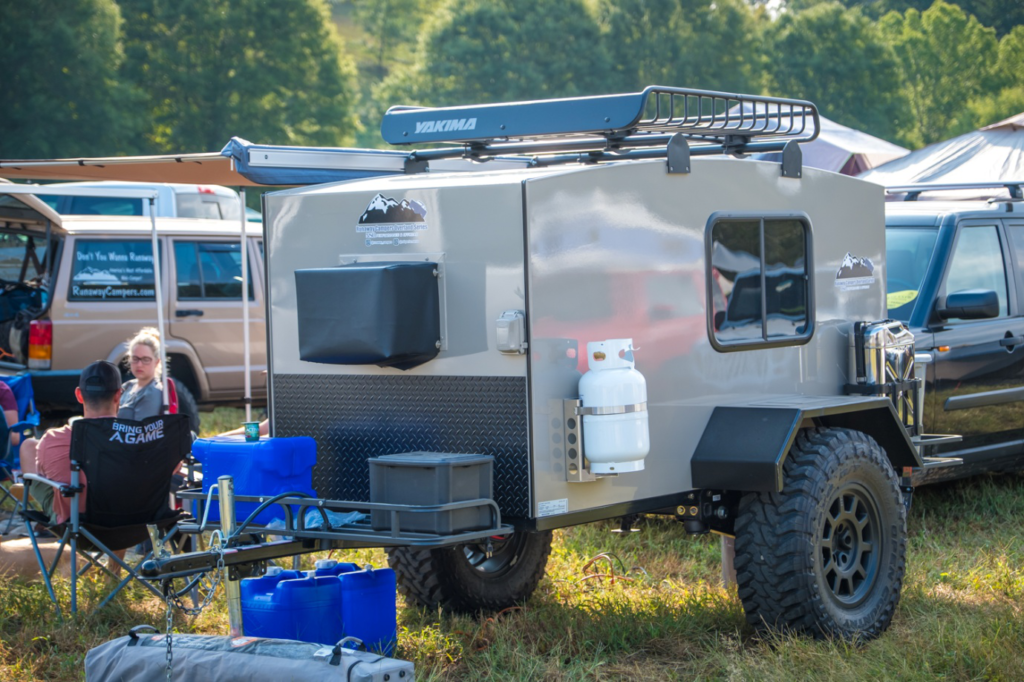 Off-Road Requirements
It's a given that most people will want to take their camper trailer off road, but while some simply want to visit camping grounds for a leisurely stay, others are going to want to take their campers right off the beaten track into rough and uneven terrain. If this is the case, it's important to choose a camper that can handle what you demand of it. A good example of this is selecting a soft trailer for adventurous off road use. In addition to having more space than hard floor campers, soft floor campers can be set up on ground that isn't perfectly flat.
Meanwhile, if you're looking for comfort and convenience, then a hard floor camper trailer will most likely suffice. Hard floor camper trailers are quicker to set up and pack down than their soft floor counterparts, plus their flat hard floors allow for a flat and comfortable bed. If these things are important to you, a hard floor model will be an ideal choice.
Equipment Storage
Do you plan on lugging around lots of equipment? Perhaps you're planning an extended holiday, or want to spend a few months exploring the Australian outback. Whatever the case may be, if you need to bring a lot of equipment, you'll need to have a place to store it. Some camper trailers offer more storage space than others, so be sure to take this into account when looking for a camper trailer for off road use.
Budget Considerations
One factor that's going to play a large part in your decision is how much money you have in your budget to spend. But while it may be tempting to try and find the cheapest camper trailer you can, it's important to remember that it's essential to purchase one that's well made. Think about it like this – you're going to be taking your camper trailer off road and you may encounter some fairly demanding terrain. The last thing you want is for your camper trailer to break an axle or suffer some other sort of breakdown, especially if you're in a remote area where help is not readily available. Selecting a quality trailer will pay off and end up saving you money in the long run.