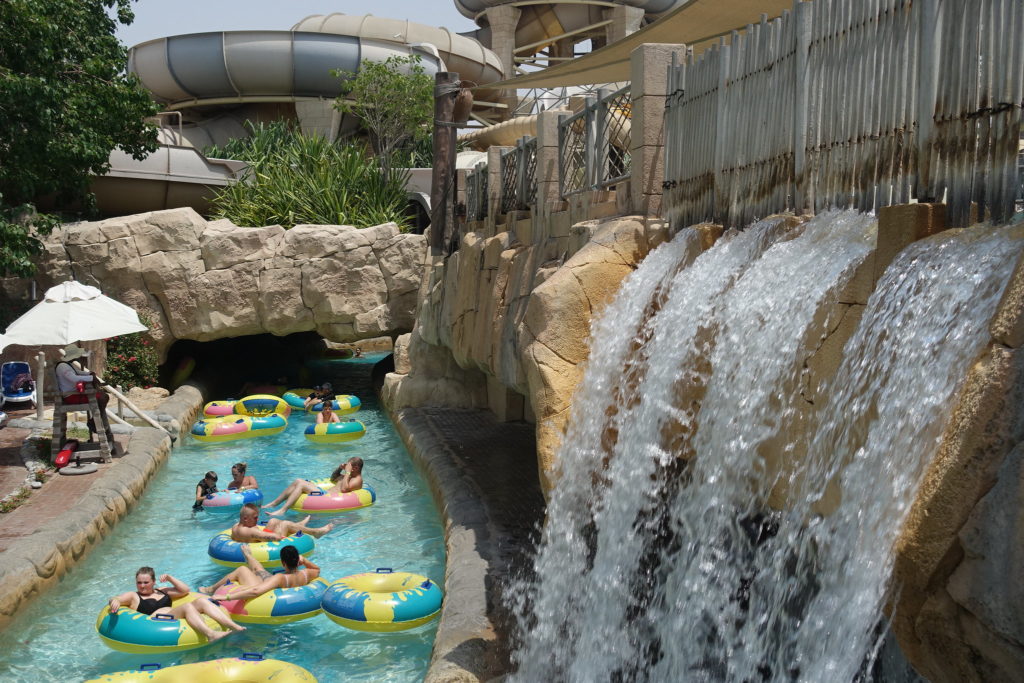 Source: Flickr
Dubai is just one of the most Children-Friendly places in the entire world. Whether you are looking for a multicultural experience for your kids or just a city in which you can have a lot of fun with them, you are coming just to the right place.
There are many reasons why you should travel to Dubai and, why not? Bring your kids along! Ranging from plenty of amusements parks, architectural places with lots of views and things to do like in Port de la Mer by Meraas or the Burj Khalifa, and many others, Dubai is just the city where all families should gather for fun.
So, if you're planning to visit Dubai anytime soon, here are the top 5 places that you must go to with your kids!
AQUAVENTURE
This is one of the greatest Waterparks you can find in Dubai and is considered the number one in Europe and the Middle East. This is an amazing place to share with kids of all ages and sizes.
Aquaventure Park is part of the Atlantis hotel, so its guests are allowed to come and go freely, which is also amazing for tourists who don't want to be forced to stay all day.
It offers all kinds of rides, beaches and marine life. This park is an amazing place for a family day!
KIDZANIA
Kidzania can be found inside the popular Dubai Mall, which happens to be the largest mall in the world. In here, your kids will submerge on an experience that works like a "mini-city" in which they will get jobs like nurse, firefighter or whatever they want, and even "get paid" for it and then "spend it".
It isn't exactly a place for toddlers, but a little older ones will totally enjoy it.
LEGOLAND DUBAI
LEGOLAND Dubai is the perfect theme park for, almost, all kids, or at least those ranging from 2 to 12 years old. This "magic land" belongs to Dubai Parks and Resorts, so it is also a perfect place for tourists to stay in and bring children along.
There are over 40 themed rides, attractions, shows, lands, everything both indoor and outdoors.
HOTEL'S KID'S CLUBS
Most of the hotels have amazing kid's clubs where you can leave your kids and be sure that they'll be safe and will have a good time. Most of them have soft play spaces, painting rooms, aquariums and all kinds of entertainments for children.
DISCOVER THE CITY WITH YOUR FAMILY
There's nothing better to do in Dubai than getting to know the city. There are so much interesting places in development, such as the Dubai Creek Harbour, with its Dubai Creek Tower (still under construction) that'll be 1300m tall; spectacular residential communities such as Meraas Bluewaters Residences or Port de la Mer, both by Meraas; amazing structures, such as the Burj Khalifa; shopping centres, boutiques, tech stores; and so much more!