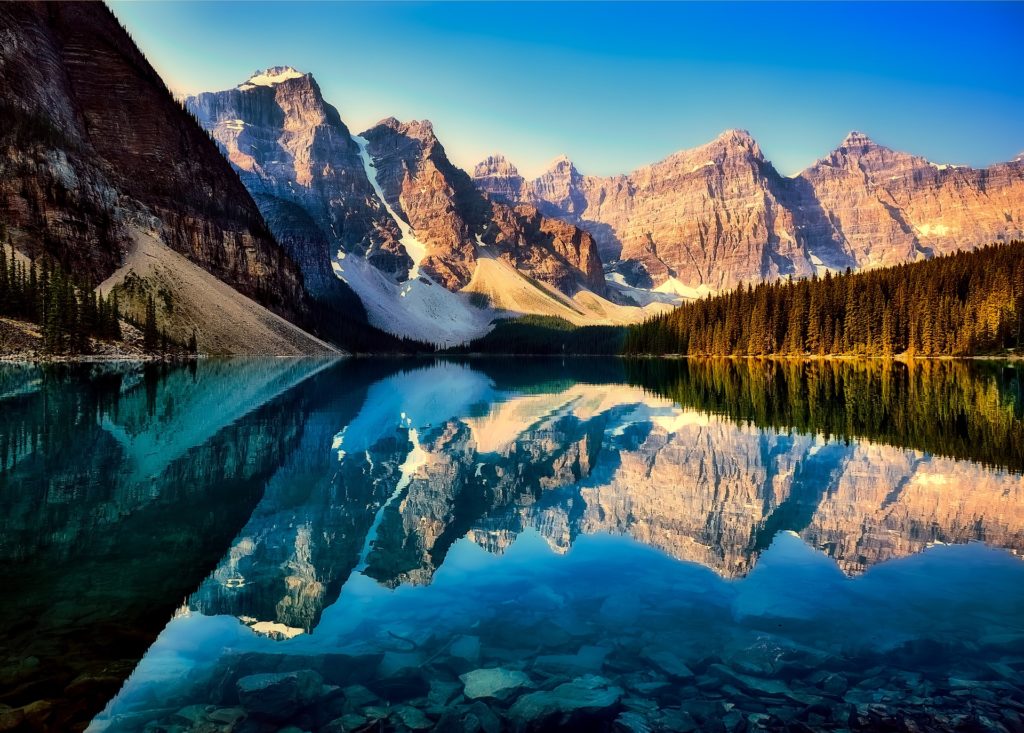 SiurSource Source: David Mark on Pixabay
Canada is one of those countries that everyone seems to want to visit. Why not? With so many amazing things to see from coast to coast to coast, it's one of the most diverse, welcoming and interesting countries if you don't want to push yourself too far out of your comfort zone. With roads, ferries and bridges connecting almost all of the bits and pieces throughout the country, it's easily done by car if you have the time and inclination of driving thousands of miles. If not though, why not catch a cheap flight with JustFly and visit some of the top locations throughout the country? Here's a list of just a few of Canada's most unique places that are just begging to be checked out. 
St John's, Newfoundland
St John's in the province of Newfoundland and Labrador is probably one of the smallest cities in Canada but with the biggest personality. It's right on the very eastern coast of the country and is home to numerous great attractions such as Signal Hill, where the first transatlantic telegraph message was received in North America, as well as George Street – a small street of exclusively pubs and restaurants that gets hopping every Friday and Saturday (as well as some weeknights). St John's is also home to the tiny Quidi Vidi Brewing Company which specialises in making beer with iceberg water. 
Hopewell Rocks, New Brunswick
The Hopewell Rocks on the south coast of New Brunswick are truly one of the most unique sights that you can visit during your time in Canada. With tides that can be as high as sixteen metres, it's the location of the highest tides in the world. At low tide however, you can go down onto the sandy sea bed, with the usual high tide line towering high above you. Created by erosion over millions of years, the Hopewell Rocks are an interesting and unique stop you should consider if you're out east in the Maritimes.
Quebec City, Quebec
The capital of New France, Quebec City (also known as just simply 'Quebec') is a beautiful, old colonial city in the province of Quebec, situated on the St Lawrence River. With a vast and rich history, the city is an important piece of what was Canada before Canada was a country. Place Royale is the location where Samuel de Champlain landed in 1608, with Petit Champlain thought to be one of the oldest commercial districts in North America. Another site worth visiting is the Plains of Abraham battle site where the French lost both the colony of New France and the city of Quebec to the British in 1759. Visit the Chateau Frontenac – thought to be the most photographed hotel in North America.
Churchill, Manitoba
If you want the full polar experience, head up to Churchill. Okay, so it might not be quite so polar-like in the summer, but in the winter it sure is. Considered the 'polar bear capital of the world', the bears are usually around in the autumn. The rest of the year, you can visit the town, get a "polar bear capital of the world" stamp in your passport and watch beluga whales come up the river. There's a 250 year old fort that is worth a visit, and you can take a special vehicle out onto the tundra where you might just happen across polar bears year round. 
Niagara, Ontario
Niagara is without a doubt one of the most popular places in Canada for couples and families on day trips and holidays who want something fun, with an ability to get back to nature. With numerous parks, theme parks and natural wonders to explore, Niagara is probably best known for its impressive waterfall, Niagara Falls. Come and visit to see why this impressive waterfall system keeps bringing visitors year after year. 
Edmonton, Alberta
Hardly anyone goes to Edmonton, but they're honestly missing out. Known in the summer as 'Festival City', Edmonton is home to numerous festivals, particularly in the summer. Between the International Street Performers, Fringe Festival, Taste of Edmonton Food Festival, K-Days fun fair, International Folk Festival amongst others, there's no stopping it seems when it comes to exploring and celebrating the city. In the winter, Edmonton enjoys the chilly weather and snow with ice sculpture festivals and other winter based enjoyments. Come check it out – you will enjoy it!
Banff and Jasper, Alberta
Who doesn't like a bit of mountain scenery? With Banff and Jasper, you can't go wrong. Both lay in their own provincial parks, next door to each other along the BC-Alberta border and are connected by the Icefields Parkway – a beautiful stretch of road that is home to stunning scenery, campgrounds and the Columbia Icefield, a glacier you can visit and explore. Both towns are small mountain towns with lots in the way of hiking, fishing, camping, and generally enjoying the small town, mountain environment. 
Vancouver, British Columbia
Finally, Vancouver is one city that it seems everyone wants to visit. Who can blame them? With mountains, seafront and impressive activities throughout the city to fill several days full of fun and adventure, it's the city that keeps on giving. Take a boat trip through the harbour or climb one of the nearby mountains for truly spectacular views. Take in some seriously gorgeous nature at Stanley Park and walk over its suspension bridge before wandering the historic district of Gastown down near the waterfront. Vancouver is easily one of those cities you can't visit only once. Come on down and give it a try!
So whether you're a first timer to Canada or you've visited numerous times, hopefully there's something on this list that will pique your interest and get you thinking about booking a ticket out to one of the cool locations listed in this article. What are you waiting for? Come check out Canada – you won't regret it.