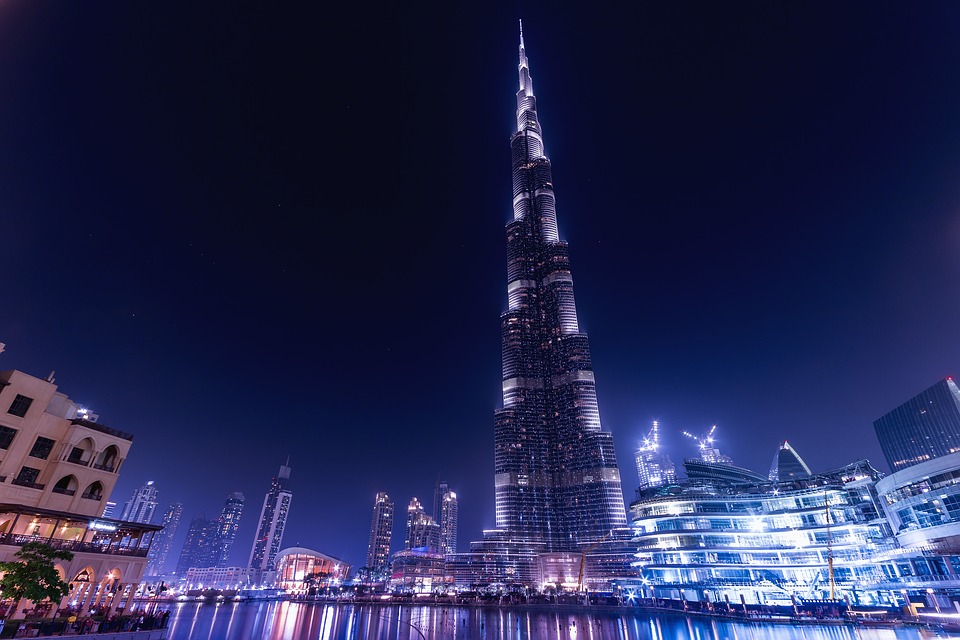 If you're thinking of taking a family vacation, one wonderful place to visit is Dubai in the United Arab Emirates (UAE), because there are plenty of things to do and see here. Besides luxurious accommodation and excellent cuisine, there's no shortage of inexpensive taxi cabs. Since the city only spans about twenty-five miles across, you'll be easily able to visit many of its world-class attractions.
Here are a few ideas on what to do when you visit Dubai for your family vacation:
Great recreational sports.
Although a desert, Dubai has developed an enviable reputation for a number of recreational sports associated with cold climates:
If you're a keen golfer, you'll quickly understand why Dubai is considered one of the great golf escapes in the world. It not only has beautiful golf courses, like the Emirates Golf Club on the Majlis Course, but playing there is affordable, ranging from $142 to $321 a player. For a quick guide to all the best courses and their prices, check out https://golfscape.com/united-arab-emirates/dubai-golf-courses.
Although it's hard to get your mind around the idea of skiing outside the colder countries of Europe and North America, Ski Dubai, located in the Mall of the Emirates, offers a snow-covered manmade mountain slope where you can ski and snowboard and toboggan.
The Dubai Ice Rink, located in the Dubai Mall, is yet another great place to visit, especially if your kids love ice skating.
A View from the tallest building in the world.
Ranked as the tallest building in the world, the futuristic Burj Khalifa rises 2,717 feet high and consists of 164 floors. You can view the entire city from the observation deck on the 134th floor. Although it's possible to buy tickets at the door, you'd be better off buying them online ahead of your intended visit to avoid disappointment. The best time to go is when the Dubai Fountain has scheduled a water show, which many visitors claim is even more spectacular than the Bellagio Fountains, the water show in Las Vegas.
Shop till you drop.
Dubai could be described as the shopping capital of the world because it has a number of malls and traditional marketplaces.
In terms of its area, the Dubai Mall, which is located at Financial Center Road, is the biggest mall on planet earth, and many of the top retail brands in the world have stores here. The mall also has many fine dining restaurants. If you have children, then they'll be thrilled by entertainment venues like KidZania, an educational facility for role-playing, The Emirates A380 Experience, a large aircraft simulator; and Dubai Dino, which has a giant dinosaur fossil of a 155 million-year-old high Diplodocus longus dinosaur. Other places that your kids will enjoy are Reel Cinemas and the Dubai Aquarium & Underwater Zoo.
Besides the mall and independent stores, you can also shop at traditional marketplaces, or Souks, each specializing in a particular commodity. For gold jewelry, visit the Gold Souk; for unusual spices, visit Spice Souk; for exquisite scents, visit Perfume Souk; and for textiles, visit Textile Souk.
Sample different cuisines.
If you're interested in sampling ethnic cuisines, you'll have plenty of choices in Dubai. Here you can enjoy ethnic dishes from around the world, including India, the Middle East, Italy, and Japan.
Take a desert tour.
When it comes to day trips, you can take the traditional or the ultra-modern route. You can, for example, arrange for a camel ride with a tour service, a day trip which includes being entertained by belly dancers as you enjoy an Arabic meal. You can also rent your own four-wheeler and go to places like Wadi Wurrayah, a fantastic waterfall, or Hatta, an interesting rock pool.
Relax at a city park.
Many major cities around the world are known for their big city parks, for instance, Balboa Park in San Diego, USA, Hyde Park in London, UK, and Ibirapuera Park in São Paulo, Brazil. Dubai is no exception, and a day at Zabeel Park, which has sporting facilities, an IMAX theater, and a beautiful garden, will be a memorable one.
Dubai has so interesting places to see that unless you're planning on a long stay, chances are that you probably won't be able to experience more than a fraction of what this fascinating city has to offer.