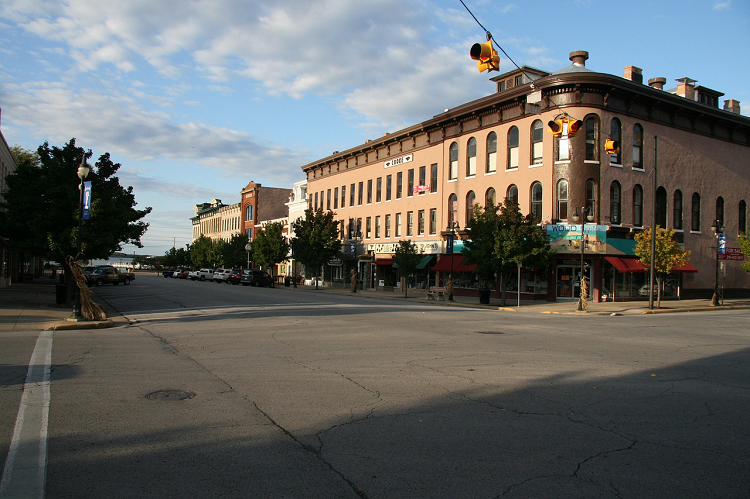 Nestled in Sandusky Bay, Sandusky, Ohio spans approximately 22 miles of shoreline aside from its breathtaking historical architecture, scenic landscaped parks, and a slew of tourist attractions. This can range from interesting museums, waterparks, and wildlife  you'd never run out of fun things to do. Check out the top things to do in Sandusky, Ohio.
Aside from that, there are excellent places to stay and eat. Families, couples, and solo travelers should at least have plenty of time to do these activities.
So, it's best to plan ahead to maximize your vacation and ensure that you don't miss out on anything.
Cedar Point
Cedar Point is a popular amusement park, nestled on Lake Eerie's shores, and is one of the must-places to visit when you're in Ohio. Every year, new attractions and rides are being added to the park.
This amusement park is well-known for its 17 roller coasters, as well as its other adrenaline-inducing rides like the Power Tower, and the Professor Delbert's Frontier Fling.
For non-thrill seekers, there are also more family-friendly options and entertainment venues. For instance, there's the new waterpark, the Cedar Point Shores, as well as the Sports Force Parks, a sports complex that features various rope courses, trampolines, and soccer fields.
The best thing about it is that all of these attractions and parks are around in just the same area and an excellent place to base yourself.
Merry-Go-Round Museum
The concept behind the Merry-Go-Round Museum was created after the US Postal Service created various carousel stamps back in 1990.
After that, the museum has become one of the prime stops in Sandusky ever since, which features various historical and even nostalgic-inducing merry-go-round pieces.
Visitors can marvel at the display of handpainted carousel horses, tiny carousels, refurbished merry-go-round memorabilia, and other pieces that have become an integral part of the museum's collection over the years.
While you're there, check out the fully-restored New York carousel, and drop by the facility's gift shop afterward.
Castaway Bay
This indoor water park is Carribean-inspired, with various rides and slides meant for every age group. The facility is open all-year-round and has a wave pool, various lagoons, high-tube slides, and various areas where you can simply relax.
Also, check out the facility's craft events and Carribean-themed games in the resort. These events change daily, so its best to research ahead of your stay and see what's available during the duration of your stay.
Lagoon Deer Park
Lagoon Deer Park houses various animals from all the world, from Asia, Africa, Europe, as well as North and South America. Guests can feed these animals by hand, as they make their way in the park's facility, with some of the animals even following visitors around.
If you're scouring for souvenir items, there's also a gift shop on the site, featuring souvenirs, collectibles, and other handcrafted items.
Moreover, the lagoons are an ideal place for fishing in a serene and calming environment. Here, you could catch channel cat, carps, and bullheads.
Parasailing
On your visit to Sandusky, don't forget to head out for a little parasailing adventure. Experience a gentle take-off and landing from the boat deck, as you experience soaring high up the Cedar Point beach. A lot of people find parasailing both as a relaxing activity and adrenaline-inducing.
You'll also see the Lake Eerie coast while up in the air, as well as other breathtaking views in the area.
Just make sure that you make advanced reservations though, as walk-ins are never guaranteed.
Toft's
Toft's Ice Cream Parlor is a popular landmark in the area and is well-known for its delicious products. It first started as a small family-run dairy farm in the 1990s and today, it has transformed into a 76,000-square-foot facility.
Both tourists and locals frequent the place, which offers more than 70 flavors of ice cream, and frozen yogurt. It's dairy products are also sold here. The original soda fountain is also part of the ice cream parlor, as well as most of its original seating.
Kalahari Resorts
Kalahari is a popular indoor and outdoor waterpark that offers both kids and adults the time of their lives.
The most popular attraction is its lazy rivers, waterslides, and wave pools. The facility also has non-water excursions where you can literally spend days trying to do them all.
Safari Outdoor Adventure Park gives you an excellent alternative from waterslides, and features zip lines, a climbing wall, and challenging rope courses.
There's also the Safari Adventures Animal Park, another must-visit during the entire duration of your stay, where you'd come across unique camels and birds that are usually not your normal sights in a water park.
Fireland Winery
If you're at the right age to drink, then Sandusky and the other surrounding places surrounding it are also filled with wineries as well.
Firelands Winery, for instance, is one of the most popular, thanks mostly to their award-winning wines. Guests can come and go on a wine tour, learn more about their craft, and even buy a bottle of wine before going home.
Lake Erie Islands
Just a short drive away, you'd find Miller Ferry and Jet Express. These boating lines would take you directly to Lake Eerie's beautiful islands. Go on a day trip and visit the Put-in-Bay, Kelley's Island, and Middle Bass.
Put-in-Bay is the most famous and where most of the tourists go. It's filled with restaurants, bed and breakfasts, shops, and fun activities ensuring visitors that they always have something fun to do, as you get to explore these beautiful islands.
The Beach
Lounging on Sandusky's pristine beaches is always great especially during the summer season. Enjoy the day swimming, sun tanning, creating sandcastles, or just throwing a football around.
Whether you're checking out Cedar Point's beaches, or in Lakeside, Ohio just twenty minutes away, this area in Sandusky will always be one of the most relaxing destinations.
Final Thoughts
Every year, people flock to Sandusky to ride in its popular roller coasters, marvel at its facilities and museums, or just simply enjoying the great outdoors.