New York is without question one of the world's most famous cites and each year it attracts millions of tourists from all over the world who come to experience what this iconic city has to offer. Much like with many tourists destinations around the world there are some essential experiences which you have to have in New York, kind of like a rite of passage which all tourists must complete. Whether you have just a couple days in New York or you plan to spend a substantial amount of time here, these are the essential experiences which you need to indulge in.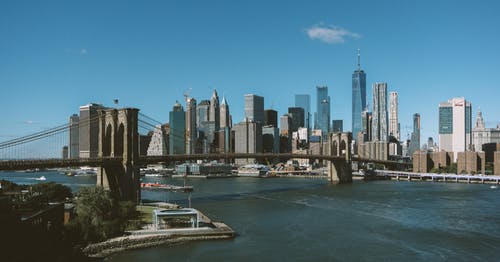 Staten Island Ferry
The Staten Island ferry runs between the borough of Manhattan and Staten Island, it is a free ferry and it runs for 24 hours a day. Admittedly there is not a great deal in Staten Island which would interest tourists but the real joy is coming back across the water to Manhattan. For me this is the best view of New York which you can find, passing by the Ellis and Liberty Island before creeping up to the shore as you look up in awe at those famous skyscrapers. This might be a great way to kill some time before your hotel opens, as you can always drop your luggage at one of the NYC luggage lockers and then pick everything up in the afternoon.
Broadway Show
Broadway is just about the single best place on the planet to take in a musical or a theatrical performance and this is where the very best in the business ply their trade. Just last year my wife and I went to see Chicago on Broadway and it was easily one of the most special nights that we have enjoyed. There are many theaters here with shows on all day every day, make sure that you manage to catch one.
Statue of Liberty Climb
The Statue of Liberty looks great from the Staten Island ferry but to really experience this iconic landmark the best place to do that is by walking up the stairs to the crown of the statue. Sadly visitors are no longer allowed to visit the torch of the statue, but staring across the Manhattan skyline from inside the statue is a pretty special experience to have.
People Watch in Central Park
Owing to the fact that New York is a melting pot of cultures, styles, influences and people, it is without doubt one of the best places in the world to people-watch, best done from Central Park. Central Park is a massive open green space in the heart of the city and this is where people come to run, to teach, to relax, to read, to put on performances and to walk with their loved ones and friends. Grab yourself a tasty bagel from a bakers, head to Central Park and watch how this city spends its days through the people who live here.
New York Yankees
Jay-Z may have claimed that he made the Yankee hat more famous than a Yankee can but one thing we know is that the Yankees have found fame worldwide and seeing a game here is truly special. Yankee Stadium is in the Bronx and if you are able to catch a game whilst you are there you absolutely won't regret it, a truly iconic place.