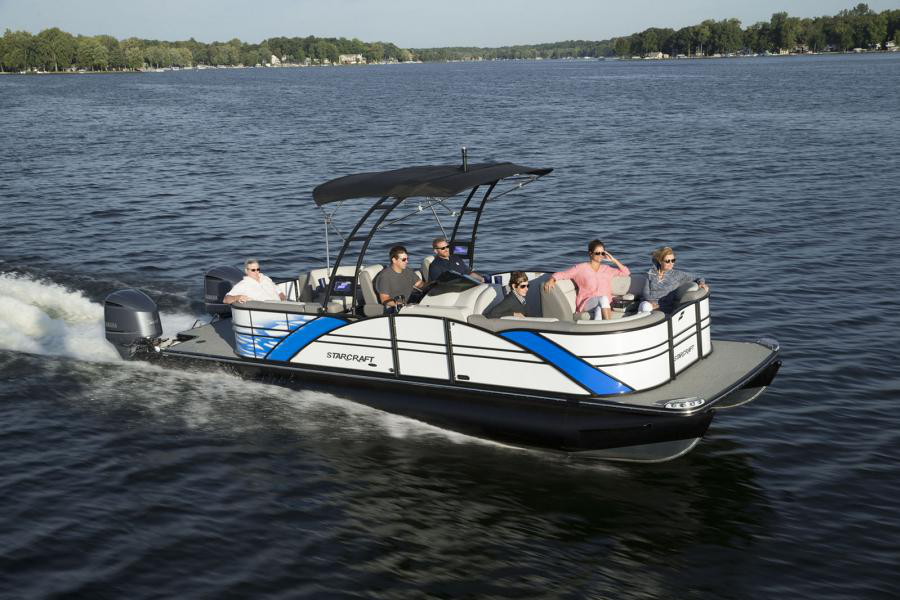 Everyone loves holidays and holidays are better when you have some exciting plan for the vacations. There is a lot of things you could plan for the vacation. There are many places that you dream of visiting. However, the best vacation will be the one that would imprint permanent memories into your mind. Memories you would develop from time to time, that you would love to relish and cherish throughout your life. Well, let me guess.
You might have thought about it but you could not find the exact location you could consider for your perfect vacation. Let me help you! What about a water park? The slides out there are awesome. The long turns and twists are exciting and thrilling. You like it. Well, would you like going out on a cruise? That is also a good option, isn't it?
Now you are in a confusion right which one to choose. Well, let me give you a surprise. Why don't you try out both in a go? Sounds crazy? Yeah, it is, and it's fun too. You get the pleasure of both in one go on a pontoon boat slides.
Pontoon Boats: what it is?
Pontoon boats are an exciting option for a cruise across different places, and to party hard with the slides. Pontoon boats are a kind of boat that relies on top of a pontoon.
There are mainly four types of pontoons:
1. Performance Pontoons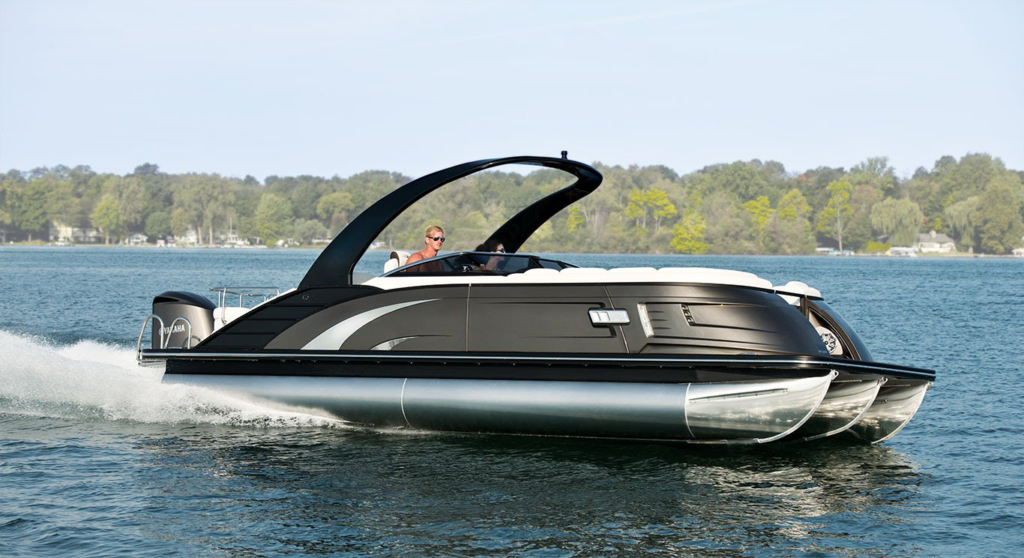 Are you addicted to speed& love racing with your friends? Then this is your type of pontoons. Geared with high horsepower; this would giveyou a wave of goosebumps. Performance pontoons will definitely add up thrill and excitement to your stressed life. These boats also have the different class to choose from, depending on the speed it has to provide you.
2. Watersports Pontoons
Water fun is one of the most fun giving activity.If you enthusiast for water sports then you have this right here. Thewater sports pontoons are designed to serve to the best of your interest. These pontoons have all the things that are required for you to enjoy your day. They are provided with metal archers with towlines mounted, storages, brackets,and mounts to support your skies and tubes.
3. Fishing Pontoons
If you love are a seafood lover or are more interested in eating them up instead of keeping them in the aquarium, then go to the center of the lake. The fishing pontoons will definitely help you this. I would recommend you to not give a second thought – go for a fishing pontoon as it has a lot of space in the deck to accommodate both your fishes and you. The boat is specially designed for fishing and would be the best option to have fun fishing.
4. Luxury Pontoons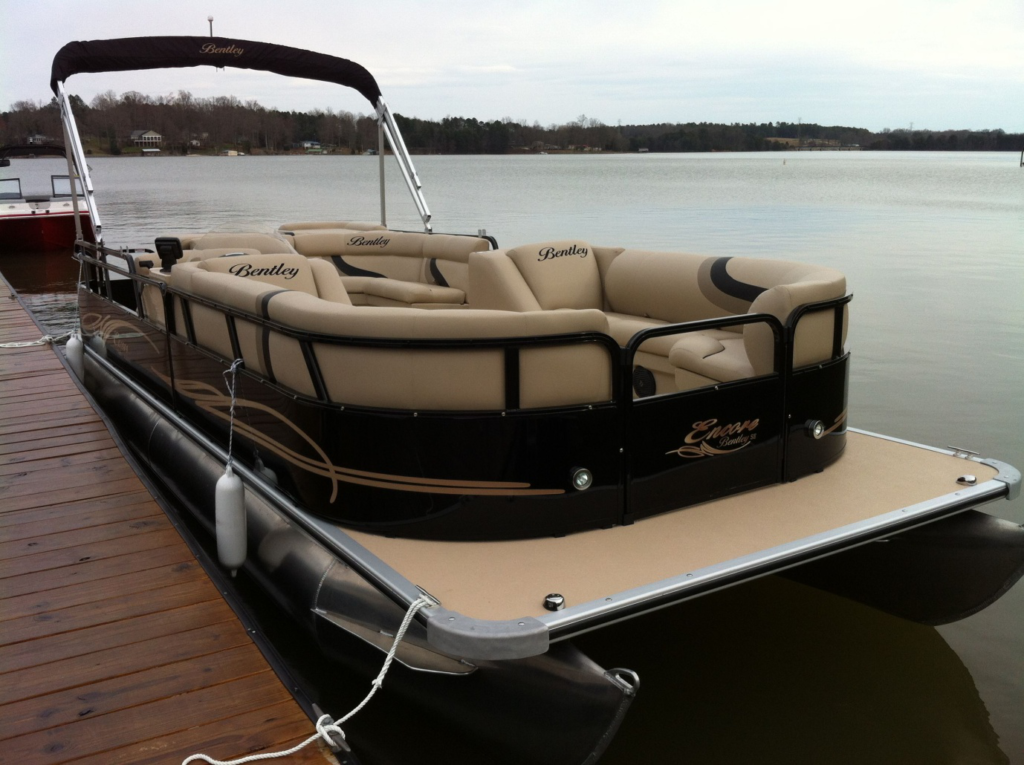 Luxury pontoons are the most expensive & the highest class of pontoons. These are built to give you a homely feeling, with all the necessary riches, elites &comforts installed for you. It will definitely calm from your stressful busy schedule. It has all the amenities of a yacht. These pontoons have a lounge space, with an extraordinary design and layout that would keep you mesmerizing the whole time. These are enough options already provided to keep yourcomfort to the peak.
Is buying a pontoon worth?
Pontoons are classy. They are not classy just to display it to others like a Chinese vase lying in some corner of your sitting room. It's something you can show it to others with pride as a collection achievement you wish to explore with the waters. There are a few reasons why owning a pontoon is a good investment.
Accommodation of the entire family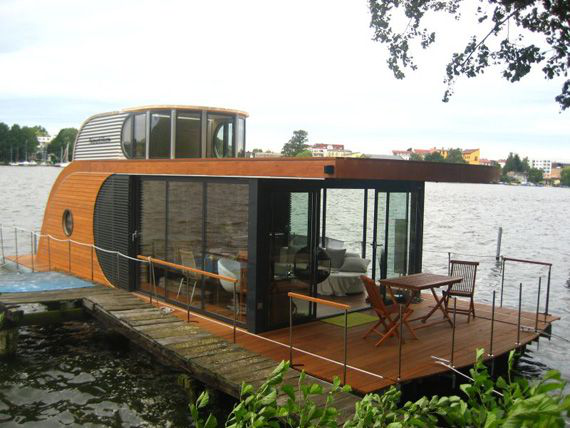 Everyone wants to have quality time with his or her family.Allwant toexplore places no one have traversed. A pontoon can be your second home. Whether you have a big family or a small one, a pontoon of all sizes are available. Whenever you wish to live a life out of your busy schedule, go out with the artistic pontoon and get a refreshing ride. The pontoon can accommodate itself as your children's playground and don't let me forget to mention, it is completely safe.
The pontoon boat slides is also a good option, you have in your hand to entertain your children and families. The pontoon water slides are available at reasonable rates, and that much you can afford to give your children an exciting holiday.
A storehouse to activities
Pontoon boats are not only justboats. They serve a handful of purposes other than just a ride across the water. These boats are fits all kind of people. The boat gives you access to a barbeque. You ask how? Well, you can sit for fishing in one of the boats. It is definitely fun.
Well if you love water and up to some thrilling aquatic activity then why not attend a water park with a pontoon water slides in your boat itself. You could also go skiing if you wish too. There are many excitements linked to these boats. The boat is yours do whatever you like to. 
Easy to maintain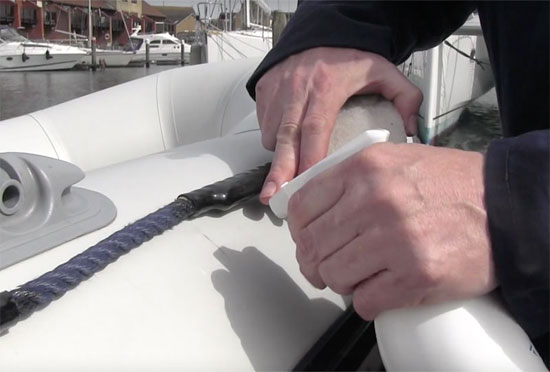 The best thing about this boat that makes it an exception, is that it is relatively easier to maintain in respect to others onthe list. This is the reason why these boats have become widely popular in these recent times otherwise; it just was a grandpa's fishing boat. Driving this boat isn't that hard as well. A few hands on the steering and you are done with the basic lessons in a go.
Conclusion
A pontoon boat is the first choice for many to go to a party after a tough weekday. The boat surrounded by water and the sound of nature soaks the tiredness of the week into thin air. It is mesmerizing. The slides directed to the water refine your body. You should do it on a daily basis. If you have not done it ever then you should try it ones. Owning one of these boats is something remarkable you could do. Even the prices are also in the budget.However, the best boats are quite expensive. Anyways it is going to make a favorite destination for you & your family when all of you explore the in the pontoon boat slides.