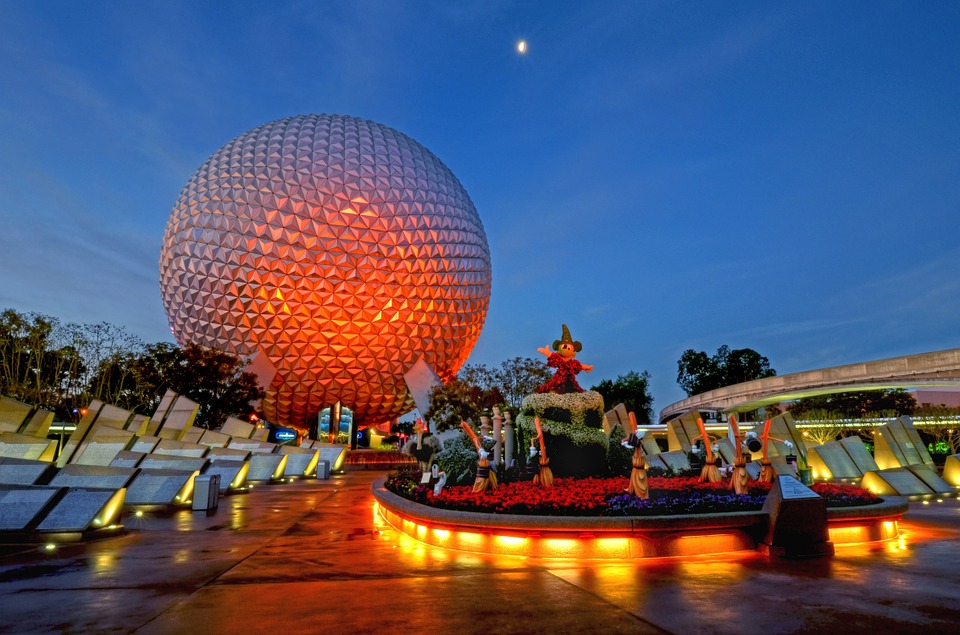 Disney World is a sought out destination to go with all the family, where you can experience the maximum amount of fun possible. There's a world of wonders to explore, and exciting expeditions to take part in, so it's no surprise that it's a holiday that is loved and longed for by many.
This entertainment complex consists of theme parks, water resorts, beaches, night-time extravaganza and much more. You don't have to feel limited; with a range of choice to suit anyone's preferences, you can choose whatever it is you want to indulge in during your trip. Here are some of the places to visit during your time at the Disney World Resort.
Magic Kingdom
The Magic Kingdom epitomises what the Disney World Resort is about. Hosting a range of exploits from Disney character observing, to daring rides, restaurants and several different events; this site is where fun and fairy-tale merge and become tangible. Take a step into the glorious sphere of spectacular scenes and be instantly welcome by the picturesque Cinderella castle that will take your breath away. It's the world that everyone is fond of, where childhood dreams come true. If you want to stay clear of all the long lines that people complain about, buy tickets to avoid the queues.
Epcot
There's a range of attractions that will keep you attentive in this theme park situated in Bay Lake Florida. Spanning across 300 acres, this location allows you to experience a colourful array of culture, and gives you a taster of what it would be like to go around the world in 4 hours. Taste cuisines from Italy to England, France to the Caribbean. This destination is not only entertaining but educational; see what this globe and beyond has to parade. Go on a sea adventure and experience swimming with dolphins, or be blown away by a beautiful botanical construct, it's all possible at Epcot.
Blizzard Beach Water Park
For a change of scene from the theme park, Blizzard beach is one of two water parks in the Disney World Resort. You can have a splashing time sliding on the world's tallest and fast free-falling waterslide. Don't be deceive by the lovely snow and winter theme, all water areas are heated, so you don't have to worry about feeling a bit chilly while you try and have as fun-filled a day as possible. From Snow Stormers to Summit Plummet, there are a colossal amount of water rides like never seen before.
Disney Oak Golf Course
This 9-hole golf course offers even more variety to the Disney Resort. Play a delightful and relaxed game of golf on this scenic pitch of land. This well maintained course offers a challenging game to keep your competitive head on. You'll be able to spot some wildlife too that will make the experience even more fascinating. Hire all the equipment you need, you don't have to worry about hauling all your own gear around, it's provided for you.