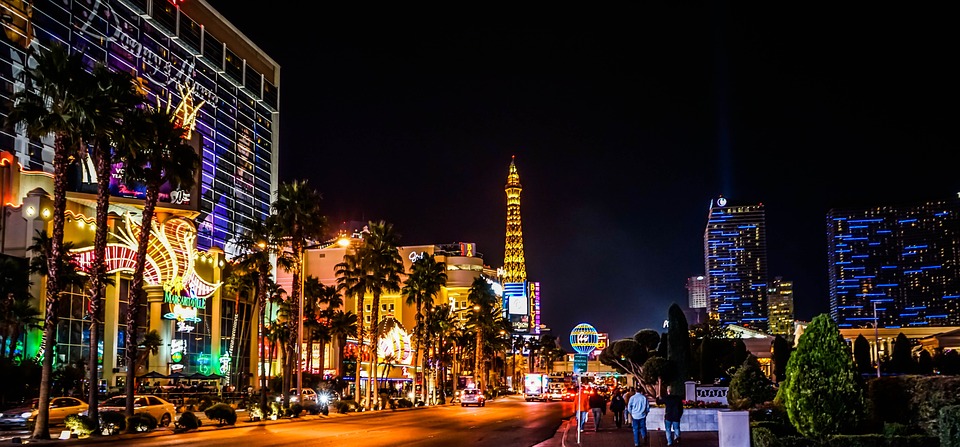 The city of Las Vegas is a spangled mecca in the middle of the Nevada desert offering fantastical casinos and hotels in a glittering alternative reality of pure kitsch. A city alive with a constant buzz, it has long been a favorite of gambling fans. The all-night-long culture that prevails in Las Vegas attracts a crowd with stamina and hope in equal measure, as they test their luck at the tables or on the slot machines, awaiting that big payday.
Is Las Vegas a good destination for solo females? Well, the magical fantasy world of Las Vegas certainly puts visitors in a good mood. This makes the city a welcoming and friendly place for women choosing to travel alone, however, solo females would do better sticking to hotels on the Strip where a safe, nonthreatening environment prevails.
Single female travelers are never alone in Las Vegas. Dining in this neon-lit town is a sociable and enjoyable event, and eating at one of the many buffets makes conversations easy to strike up with new friends in a convivial setting. Visiting one of the shows on the Strip is a highlight of any trip to Las Vegas and attending such extravaganzas alone is easy. The availability of single tickets to in-demand shows makes solo travelers more likely to see their revue of choice.
Gambling fans visiting Las Vegas are spoiled for choice; however, a visit to this multi-faceted city offers more than just casinos. Some of the Las Vegas attractions include luxury shopping, whether it's true bling or outlet merchandise being sought, it can and will be found in this city that never sleeps.
Transport around Las Vegas is simple with the airport close to the city. Once settled in a hotel on the strip, travelling between casino complexes is made easy on the monorail. In addition, hotels often have bus shuttle services to transport guests between hot spots. Travelling alone doesn't mean missing out on day trips to places such as the Grand Canyon or Hoover Dam – most hotels will be happy to help arrange this type of expedition.
Las Vegas is a city that lives to party. As with any party town, visitors should expect a certain degree of revelry, sometimes to excess. Clubs on the Strip frequently feature nudity and the popularity of bachelor parties may sometimes create an atmosphere some solo female travelers may prefer to avoid. The trick is to stay around the family friendly venues where behavior is generally more measured.
Solitary party girls wishing to dance the night away should head for nightspots such as Rain at The Palms Hotel, where dancing amongst fountains is the norm, or try the enormous Pure at Caesar's Palace, or keep cool at the icy Minus 5 Bar at the Mandalay Bay.
Las Vegas welcomes all-comers, and that includes solo females. For a fun, action-packed trip with a difference, why not dig out the diamanté and sequins and try a spell on the Strip? The odds are good for a vacation jackpot!