If you are looking to bring some vivacity and energy to your home's decoration, you must know a little bit about the most famous Colombian design elements.
Every house tells a story… and nothing is better than hosting friends that inquire to you about the objects and the styles they see in your house. Being able to answer them with a cool story about some adventurous and remarkable experiences around the world!
Traveling inspires us in many ways, and bringing some of your travel inspirations to your home's style is one of the coolest parts of decorating a house!
So, what's so special about Colombia's architecture?
Mountains, and local materials to integrate with nature
If you take a glance at Bogotá or Medellín, you could say that most of the buildings have exposed brick on their facades. The biggest Colombian cities are surrounded by the Andean mountains, where the soils are very clayey, so it is easy to use this material for construction. With time, it became a symbol of its architectural style with its unique autumnal color palette.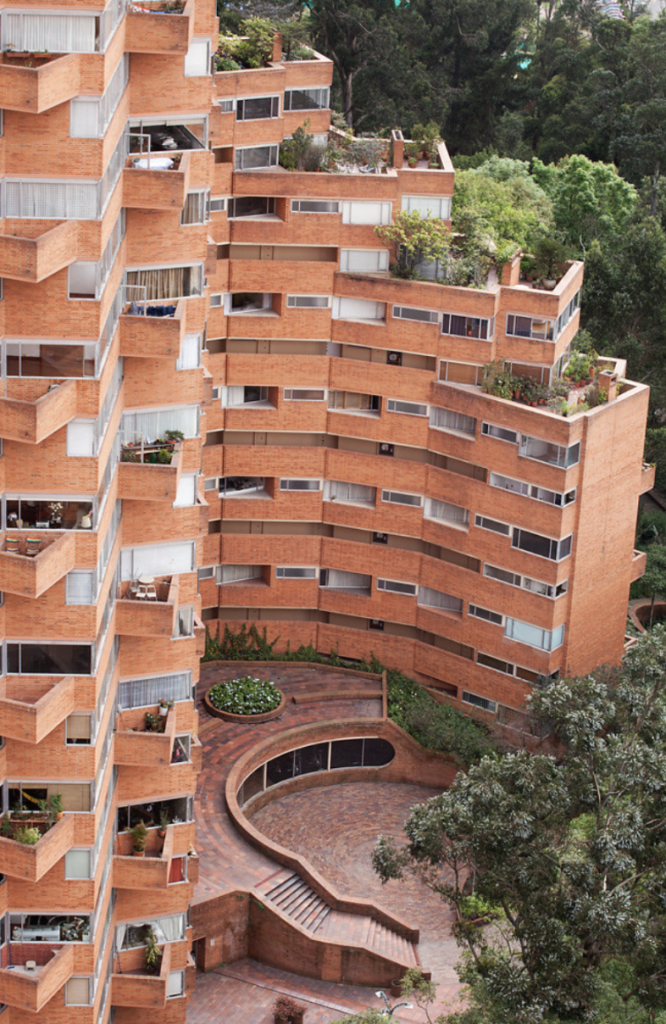 Caribbean Sea, freshness, and wind
When we think of the Caribbean coast in Colombia, the first place that comes to mind is, for sure, Cartagena. This magical colonial city, with its walls, flowers, and stunning sunsets, is a never-ending inspiration for decorating your home.
The influence of Spanish colonization is very present: everywhere you look you can see the architectural variety, full of military structures that surround well-preserved colonial-style houses, responsible for giving this destination the fame of a historical and heroic city.
Facing the Caribbean ocean, Cartagena, like many other cities on the Colombian Caribbean Coast, takes advantage of the refreshing wind with its open balconies, big windows, and nice open terraces.
The large arches, wood finishes, cheerful colors such as yellow, orange, and red, and many palm trees, give the feeling of holiday freshness wherever you go.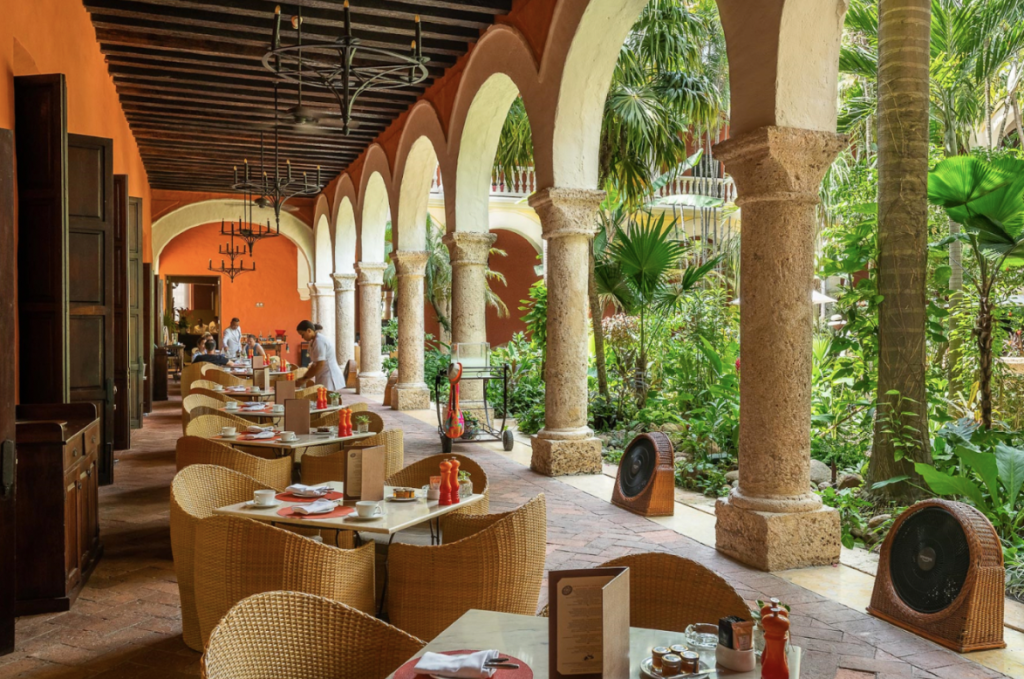 Flowers and colors, fragrance, and joy 
Colombia is one of the countries with the greatest diversity of flowers in the world. They are everywhere, in the cities, in the streets, and above all, in the houses. You only start valuing being close to flowers once you notice the changes in your mood when you have (or don't have) them around! They really change the vibes of a house and can make us smile. You can see them and even smell them in the parks in Bogotá or in the streets of Medellín. Who would imagine that such big and chaotic cities would value these delicate beings so much?
If you travel to Colombia, you will probably learn that you can keep your flowers in different positions, especially hanging! It gives the space a strong natural vibe and nothing is more relaxing than that!
So, if after reading it you feel like you want to live this experience and travel to Colombia to get even more inspired to build a vivid and colorful home, don't start planning your trip before checking the iVisa.com website. There you will find all the information you need to know about vaccination, visas, and tourist forms to travel safely and bring back home a lot of inspirational pictures and decoration elements from this beautiful country.