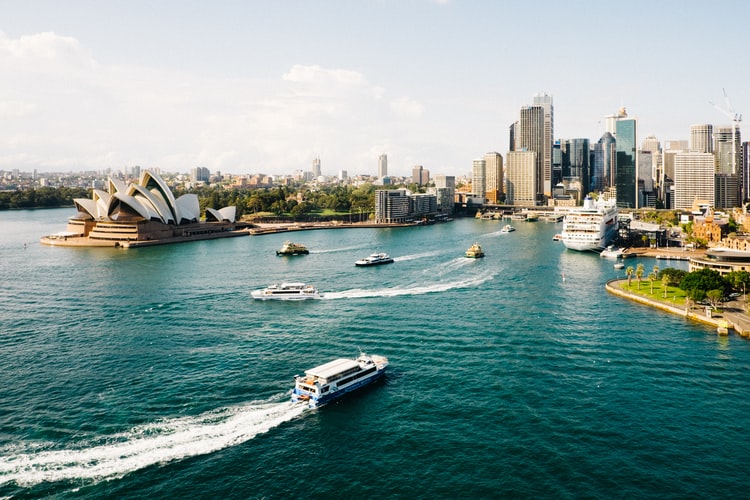 I'm sure most of you mates think about kangaroos, koalas or some dangerous wild fauna that could threaten your existence from this world when they think about Australia. But, as you will find out later on this article, this country  has more to offer than some killer mozzies or such. Australia is one of the largest countries on Earth and at the same time the smallest continent, lying between the Indian and Pacific oceans in the Southern Hemisphere. It has a number of great cities you can explore, from the capital Canberra to more important economic and cultural centers of Melbourne, Brisbane and Sydney. Each of these cities will offer you unique experiences and thrills. But, this time, our focus will be the latter one, Sydney.
About Sydney
Sydney is the state capital of New South Wales and is the largest city in the country, with a population just over 5 million souls, and it's one of the main attractions when it comes to booking a holiday in Australia. One important thing you must consider before you buy your ticket and pack your bags, is to know what are the best months to visit this city. The best months are September through November, and from March to May. During this time in Australia the seasons are upside down than the rest of the world. During September – November its Spring, and During March-May it's autumn. Visiting Sydney during these seasons is a blessing for visitors with agreeable temperatures and manageable tourist crowds. As for the safety of this place, like any other major city, it's not free of crime, but particularly in the main tourist areas it is relatively safe to travel, just make sure you will be dutiful to local laws and regulations.
Must-Visit Attractions
The most famous landmark in Australia is Sydney Opera House. Designed by Jørn Utzon, a Danish architect. The architect got this commision after winning a selection of an international design competition. Now, the opera is hosting more than 1.2 million people every year, being one of the most popular tourist attractions on the continent. Since 2007 it has been designated as one of the UNESCO World Heritage Sites, surely you don't want to miss this astonishing piece of architecture.
Second on our list of must-visit attractions from Sydney is the famous stretch of sand named Bondi Beach. There are enough motives on why you should give this beach a try, but one of the most important reasons is that it is just minutes from the city centre. Here you can choose from a variety of activities you can do, such as surfing, sunbathing or having a sip of coffee from the plenty of cafes and restaurants at your disposal. You can also join the locals for a relaxed promenade along the Bondi to Coogee coastal trail which is one of the most iconic walks you can take in Sydney. Also make sure you take your time and go for a walk on the Sculpture by the Sea route, where you can admire temporary art pieces expositions.
If you are a person who is fond with the notion of luxury lifestyle and you are more inclined to being a night owl, then the answer for you is The Star Sydney (formerly known as Star City Casino), which is the second largest casino in Australia after the one from Melbourne. This five star boutique hotel and urban resort is located in Darling Harbour, the heart of the city. The hotel offers you a number of stylish and contemporary rooms, an exclusive spa, in which the swimming pools are scented with white tea and eucalyptus leaves. Here you can also admire the amazing views of the city harbour and skyline. If you enjoy having some thrills in your life and you are willing to try more than just some free slots, you can always visit the luxuriously appointed casino floor, which offers you everything you would expect from an entertainment venue.
The last thing you should do before leaving Sydney is to visit the animals at Taronga Zoo, which houses more than 4,000 animals from all over the world. Here you can admire the iconic animals from this continent or you can be close with more exotic and dangerous wildlife such as tigers, lions and gorillas. You can even have a sleepover near all of these animals, as you are allowed to book a safari-style tent.
Conclusion
These are only some of the places you can visit while being in Sydney, this great city has many more surprises in store for you to discover if you are willing to add it on your travel bucket list. Feel free to give it a try, and as aussies would say, I'll catch you later!