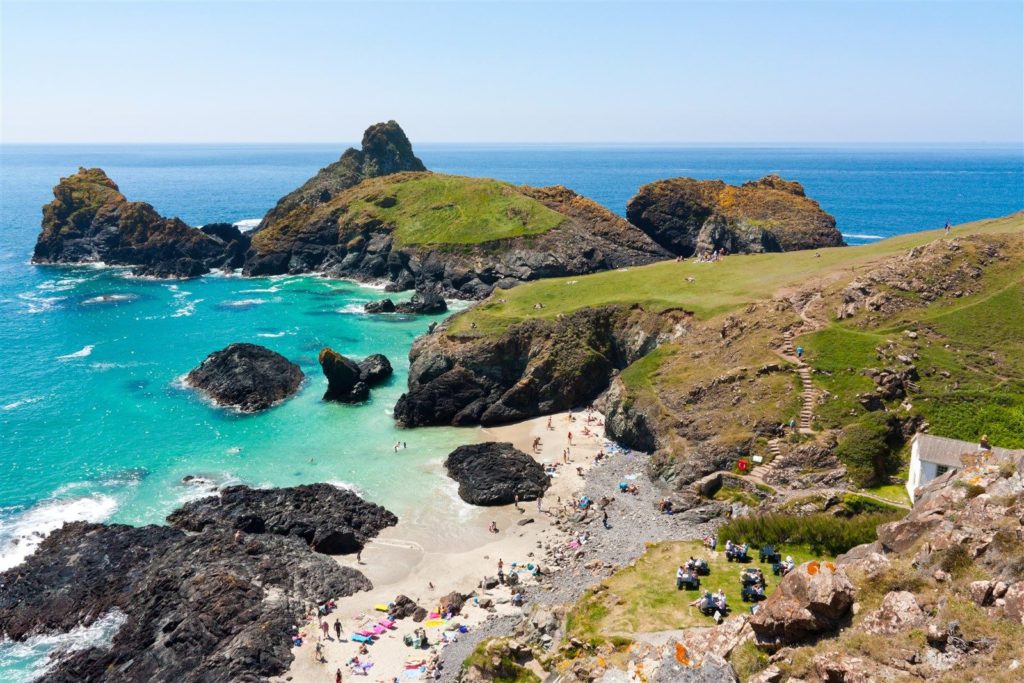 If you're thinking of where to take the kids this summer but are coming up short of ideas, consider taking them on a road trip to the county of Cornwall in southern England. Cornwall is a varied and beautiful county, surrounded on almost all sides by gorgeous, rocky coastline with small dry stone villages dotted around the countryside. With some of England's prettiest beaches and good weather, it's easy to see why Cornwall is a favourite location to head over the summer holidays. Read ahead for some great tips of things to see or places to go for your next trip to this unique and welcoming county and be sure to book your cottage on the Cornwall coast well in advance of your trip to ensure you get the best possible place for you and your family.
Boscastle and Tintagel
Nestled along the north coast of Cornwall, Boscastle is an intriguing and quaint village which houses a few small shops and cafes as well as the Boscastle Witchcraft Museum. This Museum holds some of the world's most unique and well preserved witchcraft artefacts, including tools and spell books of some of history's more famous witches. Whether you are a fan of witchcraft or not, the museum is worth a visit, especially as it's one of few things to do in the village, aside from admiring the views from the nearby cliff hike and remarking in awe at the highlighted flood levels from the floods several years ago.
Nearby is Tintagel Castle, a beautiful and impressive castle that was once the seat of many ancient Celtic kings, including the legendary King Arthur who was allegedly born here. The castle overlooks the ocean, so you can enjoy some stunning views from both within and around the castle.
St Ives and Land's End
Along the furthest tip of Cornwall you will find St Ives, a larger fishing town with beautiful views, a bustling core with plenty of warm and welcoming tea rooms as well as a few pristine, beautiful beaches. While parking is an issue in St Ives, it's worth bringing your car so you can get in and out easily to explore the surrounding areas. Check out Porthmeor beach along the main strip of town for the best beach experience, and be sure to spend your pennies at the arcade on the harbour front.
Land's End is not far from St Ives and is a strange, but interesting amusement attraction on the furthest western coast in the UK. The amusements can help entertain the kids, and there are a couple of shops and food options here, albeit with tourist prices. The sign itself is worth a look though, as well as a little hike around the cliffs nearby for some great views over the Atlantic.
The Lizard
Like Land's End, the Lizard is a portion of land in Cornwall which is home to some impressive and gorgeous rocky cliff side views as well as the largest cream tea you could hope for. Cream teas consist of scones, jam and clotted cream with a pot of tea – perfect for cloudy, cooler days spent inside coffee and tea shops. For the best cream teas on the Lizard, head right to the very southern tip in the UK and pray for a table. With it being some of the best around, the cafe is commonly crammed full of patrons.
So there you have a couple of great suggestions for your next Cornish holiday, prime to take place this summer. With so many great things to see and do in the county, it's easy to see why a seaside holiday in Cornwall remains a British summer staple, as it has been for years.