The continent of Africa offers many unique opportunities to see the spectacular animals that share the planet with us. Here are four bucket-list destinations where you can see protected wildlife.
1. Kruger National Park and Greater Kruger Region
The Kruger National Park and the Greater Kruger region are renowned for being home to the iconic Big 5: lion; elephant; rhino; leopard and buffalo. There are many conservation efforts and foundations established such as Save the Rhino to ensure the safety of the beloved wildlife.
If you choose to stay in the Kruger National Park, an area which spans 19,485 km2 , there are various rest camps to suit any budget; Skukuza; Olifants; lower Sabie and Orpen are very popular.
However, if you'd like to spend your safari in the lap of luxury on a private concession, Pondoro Game Lodge is the best choice. Owing to its prime location in the Balule Nature Reserve in the Greater Kruger National Park, the award-winning South African Game Lodge offers its guests private game drives; the expert guides will do everything that they can to ensure you see the famed Big 5.
 2. Maasai Mara National Reserve, Kenya
Maasai Mara National Reserve is a wildlife haven located in south-west Kenya. It's considered to be Africa's most diverse eco-system. From Big cat safaris, experiencing majestic elephants at the famed Elephant Orphanage to witnessing the legendary wildebeest migration, the Maasai Mara is a once-in-a-lifetime experience.
As mentioned above, the region is famous for the Great Migration of wildebeest. This incredible natural phenomenon that sees millions of wildebeest start their journey from the southern Serengeti and travel to the Mara – late July /early-August is the optimal time to visit the reserve in order to witness this wildlife spectacle. You can be assured that you'll never see anything like this anywhere else on the planet.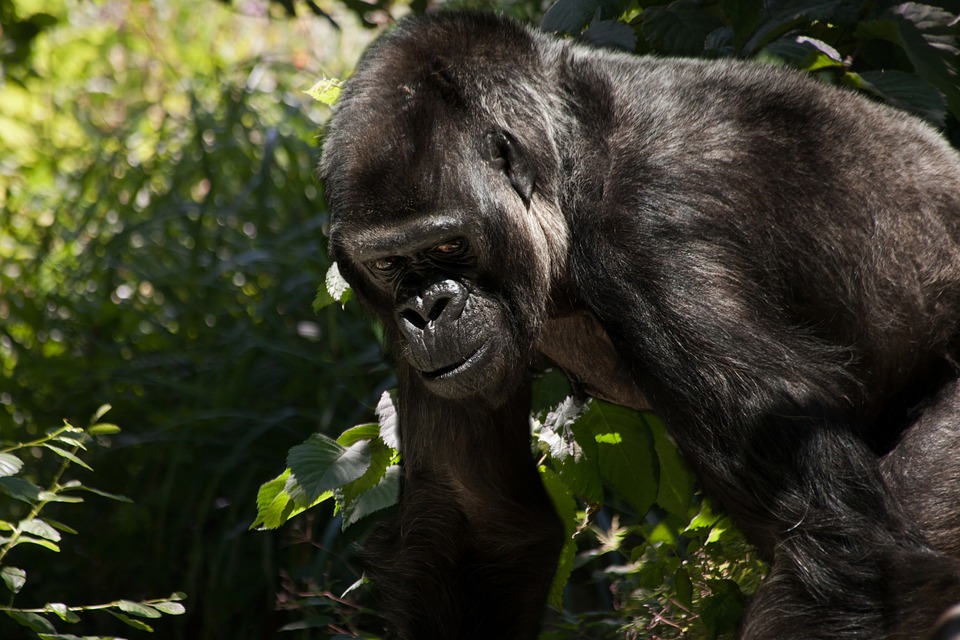 3. Virunga National Park, Democratic Republic of Congo
The Democratic Republic of Congo is the premier destination for you to see gorillas, monkeys and other primates in their natural habitat. Once you've set your eyes on these splendid creatures, you'll have a new perspective on true beauty.
Your voyage will consist of trekking through thick jungle and it could take hours before you find them, but you won't regret it. There is nothing that compares to observing giant silverback gorillas relaxing in shady recesses and rascally chimps swinging through the trees. Ensure that you have your camera ready to capture these wonderful moments.
 4. Chobe National Park, Botswana
Chobe National Park is located in northern Botswana near the Okavango Delta. The park spans        11 700 km² and is famous for its herds of elephants as well as buffalo both of whom congregate around the Chobe riverfront making it a great game-viewing spot
In the dry months (May, June and July) you'll find lions, antelopes and hippos residing in the woods and lagoons around Linyanti Marsh. If you're an avid bird watcher, ensure that you travel to the Savute Marsh which attracts many different species of birds.