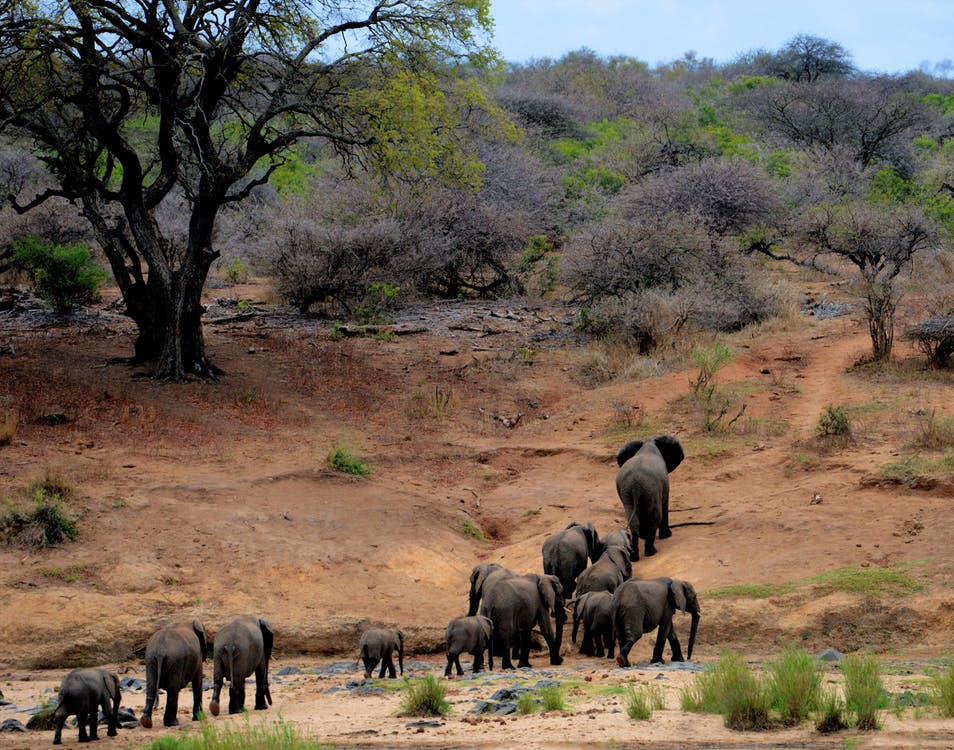 The continent of Africa and its large topography has everything to offer for family-friendly fun; from gorgeous turquoise lagoons and soft powdery sandy beaches, to wildlife safaris, urban city fun and exploration, hiking trails, snow activities, and sandboarding in the desert, your adventures are sure to delight the whole family. Below are some of the best family-friendly activities in Africa.
Luxury African Safaris
A trip to Southern and Eastern Africa can't be considered complete without some wildlife sightings and a safari experience. However, when taking the whole family on a safari, it is not always guaranteed that the lodge or tent will be suitable for, or even geared towards children, which is why staying at one of the many Southern Africa luxury safari lodges with child-friendly amenities and services, is the best option. Some of the best places for an unforgettable African safari experience in a luxury accommodation include South Africa, Botswana, Kenya and Tanzania. Aside from the typical game drive in an open vehicle, the whole family can also enjoy a water-based safari or cruise depending on the location, and glide among hippos and crocodiles while watching other wildlife gathering at the river banks for a sip. A walking safari is another fun option, where a knowledgeable ranger helps to track rhinos and other elusive or endangered species.
Sun, sand, and sea
Mozambique, Zanzibar, Seychelles, and Mauritius – those are the three most popular beach destinations in Africa, and for good reason. The majority of the beaches in those countries offer calm and clear-blue Indian Ocean lagoons by the shores of soft sandy beaches, providing a relaxing way to spend some quality time with loved ones. Most of the resorts cater heavily to families, even offering to look after the children while parents can relax and enjoy some quiet moments under the sun. In Mauritius for instance, most hotels offer Kids' Clubs and babysitting services, keeping the young ones safe and busy with plenty of fun activities to keep them entertained. Aside from the beach, families on holiday in those countries enjoy many other adventures such as swimming with dolphins, snorkelling among tropical fishes and corals, seasonal whale watching, hiking, and cultural exploration.
Hiking and the outdoors
Hiking trails are abundant all over Africa, given that it is a vast continent with abundant mountains, savannahs, nature reserves, and parks. While it can be somewhat daunting hiking with children, merging the whole experience with a fun camping trip is often the norm. The camping style can vary from roughing it in the wild, to spending a few nights in camping caravans or even camping resorts. The deserts are also excellent places for fun family moments, and offer activities such as camping, sandboarding, and exploring some of the highest sand dunes in the world, such as the Namib Desert. And although not one of the most popular attractions, snow-related activities do exist in certain parts of Africa and there are still plenty of adventures such as snowboarding, skiing, and snow-tubing, awaiting the snow-loving visitors. Lesotho and Morocco are the two most well-known countries for ski resorts, although there are others in South Africa and Algeria as well.
Urban life
There are many cosmopolitan cities in African countries that are perfect for family trips. Cape Town in South Africa is a worldwide favourite, as it offers beaches, mountains, city life, nature, restaurants, shopping, and culture all in one. Table Mountain in Cape Town is the most iconic landmark, with a cable car leading all the way to the top for those who don't want to hike through it. The penguins at Boulders Beach are popular among small children, and the gourmet international restaurants are a delight for all. Other attractive city destinations in Africa include Tunis with its historical architecture and culture, Algiers with its gorgeous landscape and beaches, and Windhoek for its nature, parks, and gardens, and also the perfect place from which to explore the deserts of Namibia.