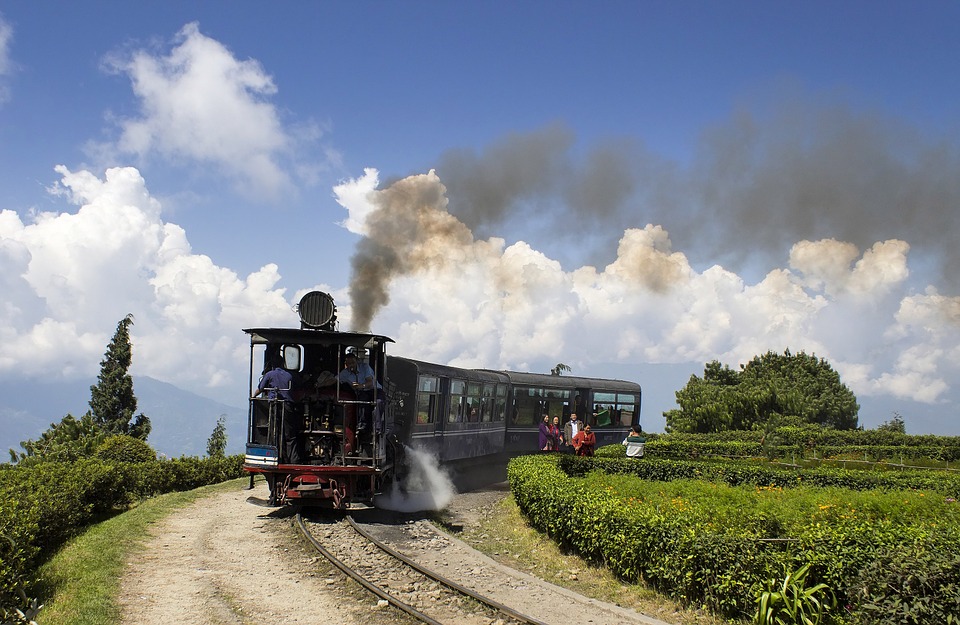 Darjeeling is one of the popular hill stations located in the West Bengal state of India that has an altitude of 6,710 feet above sea level. The place attracts both local and foreign tourists because it is very close to Nepal and Bhutan. In fact, it covers a lot of attractions for visitors allowing them to get more pleasure. It is a perfect destination for wildlife, nature, and environment lovers enabling them to discover many things.
Another thing is about the hill station is that it is a suitable one for newly married couples to celebrate their honeymoon. Although it is a small village in Northeast India, it is becoming a favourite choice among many travellers due to greenery forests and tea estates. The place provides methods to spend a vacation with family and children thereby showing ways to ensure complete entertainment. However, those who visit the place for the first time should focus more on certain important things for making a pleasant trip.
What are the things to do in Darjeeling?
There are several things to do in Darjeeling and visitors should know them in detail before making a tour.
Singalila National Park
Singalila National Park is one of the must-see attractions in Darjeeling because it covers amazing flora and fauna. Furthermore, it allows visitors to see the stunning views of the Himalayas including the Everest and Kanchenjunga. The park even covers some of the rarest animals and birds enabling visitors to know more about them in detail.
Darjeeling Himalayan Railway
The Darjeeling Himalayan Railway, also known as the toy train is a UNESCO world heritage site that allows travellers to take a ride from Darjeeling to New Jalpaiguri. It is an ideal one for those who want to enjoy the natural beauty of forests.
Observatory hill
Observatory hill is one of the greenest hilltops in Darjeeling that visitors shouldn't miss in their life. It is home to several temples and one can visit them for getting the grace of various gods. The main temple is Mahakala which ultimately fulfils the needs of visitors to a large extent.
Rangeet valley passenger cable car
Rangeet valley passenger cable car enables visitors to experience the beauty of Darjeeling in different ways. It makes feasible ways to have a spectacular view of valleys, estates, rivers, and other things from an altitude of about 7,000 ft. Visitors who want to experience more adventure on a trip can take the cable car for meeting essential needs.
Himalayan Mountaineering Institute
Himalayan Mountaineering Institute founded in 1954 is well-known for its mountaineering training. It is one of the most sought places in Darjeeling enabling visitors to know the history of mountaineers and other detail completely.
Japanese Peace Pagoda
Japanese Peace Pagoda is a spiritual centre that allows visitors to enlighten their wisdom in a calm and peaceful environment. It is 28-meters in height that covers the teachings of Buddhism allowing visitors to follow them in their life.
Travel tips to Darjeeling
Travel documents
Tourists who visit Darjeeling for the first time should carry a soft copy as well as a hard copy of important travel documents including tour confirmation vouchers. It is advisable to keep a detailed itinerary of a tour for overcoming unwanted problems.
Weather forecast
The weather may change anytime in Darjeeling and tourists should check the same before planning their trip. This is because the hill station will face heavy snow during the winter season. The best time to visit the hill station is from October to March allowing visitors to make their trip a memorable one.
Identify proof
Visitors should carry government authorized identification proofs without any fail while traveling to Darjeeling. Moreover, they are necessary for hotel and restaurant check-ins for verification purposes.
Packing clothes based on the weather
Darjeeling may become a challenging one for some people due to extreme cold weather and other problems. Therefore, it is advisable to carry warm clothes for overcoming unwanted complications significantly. Anyone interested in trekking activity should carry vital items including trousers.
Carrying a medical kit
Visitors should carry a medical kit with them while planning a tour to Darjeeling. It should contain necessary things such as painkillers, bandages, general tablets, creams, and so on. A sudden change in temperature will cause fatigue, vomiting, giddiness, and headache.
Respecting local laws and ethics
The local people are very friendly in Darjeeling and visitors should follow the local laws while making a trip to the town. Those who want to know the directions and other details should act politely with well-mannered etiquettes.
Safety
Tourists should avoid late-night drives or outings in Darjeeling in order to prevent legal issues. Most shops will close their operations before 9 PM and visitors should check them when they like to go for shopping.
Transport
Darjeeling doesn't have an airport on its own and the nearest airport is Bagdogra which is approximately 135 km away from the hill station. One can catch taxis from the airport which will take more than 3 hours to reach the place. Only private taxis are available at the airport and New Jalpaiguri railway station and visitors can choose them based on their choices.
Where to stay in Darjeeling?
There are many star hotels which offer luxurious amenities for guests enabling them to experience a better accommodation. However, there are some hotels which provide packages at affordable rates that can help save more money.
It is an important one to go through the ratings, reviews, and amenities before booking a hotel in Darjeeling. The budget hotels in Darjeeling offer excellent services for guests at the best prices thereby showing ways to reduce the expenses. Tourists should find hotels which are nearer to important places which pave ways to reach them as soon as possible.
People who want to compare the prices of hotel packages can search for the details from several websites to make a better decision. On the other hand, it is a wise one to follow the instructions properly while booking hotels online.