A genius author once wrote, "Nothing behind me, everything ahead of me, as is ever so on the road". Indeed taking a road trip helps to expand one's perception of the world, and of the self. It is also an iconic American pastime loved as much by families as it is by groups of good friends. Yet the open road can pose a number of dangers if you are not prepared.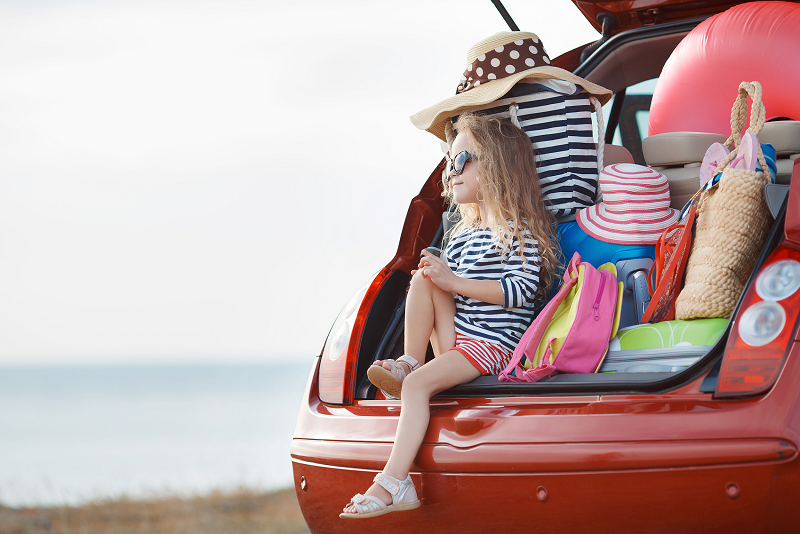 In order to make the most of your trip and be awakened by the world passing by your window while having a safe and fun experience, your safety needs to be upheld through every stretch of road. This article is intended to help travellers learn how to avoid common problems that can hit any traveller.
Have a Mechanic Check Your Car and Tire Pressure
Before taking a long trip in the car, it is ideal to have a mechanic inspect your vehicle looking for any potential hazards. The last thing you need is a breakdown out in the middle of nowhere, you must consider this tip here as essential safety gear to take on your road trip
The mechanic should check the engine, radiator, lights, wipers, brake pads, drive belts, inspect for leaks, and make sure the oil and coolant are fresh and full. In addition, the tire pressure and tread should be checked to ensure the vehicle is fit to go the distance.
Purchase Emergency Equipment
Be sure to visit an auto parts store or an online retailer to get a roadside emergency kit. The kit should include a jack, tire iron, flares, a tool to check tire pressure, coolant, a flashlight, satellite phone, and road markers with a reflective coating. You should also have a spare tire, or two if a second one will fit in your vehicle.
In the event you get a flat tire along the highway at night, you can set up road markers and activate a flare 20 feet from your car to let other passing motorists know to steer clear of the site. If the car breaks down, a satellite phone can be used to call for a tow or roadside assistance in the event there is no signal on your mobile device.
Have Water and Snacks
It is ideal to have at least a three-day supply of food and water in the event your car breaks down in a remote area. A few gallons of water and dried goods like granola bars, jerky, nuts, and dried fruit do not require refrigeration and have a longer shelf-life. If you need to wait a few days to get help, having food and water will be a blessing.
Map Out Gas Station Locations
Before you go, study the map and determine how far your car can get on a full tank before it needs to be refuelled. When choosing gas station stops to be sure to give yourself a safety net. For example, stop at a gas station located at least 30 miles before you get to the point where you are approaching empty, as you never know if the target gas station will be open, or if there are detours ahead.
Better safe than sorry, so if you can, try to gas up before you get too low on fuel. And remember, you still spend about the same cost on gas throughout your trip, even if you fill up early.
Book Hotels Ahead of Time
Look at your map and determine what a realistic distance is that you can travel each day. It's better to be conservative than it is aggressive in your estimation, as you don't want to run the risk of driving too late while being tired.
Choose a hotel in the target city where you plan to rest for the evening, and book it in advance. You don't want to run the risk of hotels being full. The same is said for reserving camping spaces if you intend to sleep in a tent.
Check the 7-Day Weather Forecast
Check the 7-day forecast for the entire leg of your drive. You may want to avoid heavy rain or snowfall on your road trip by taking a detour, if necessary. Or if the weather looks especially bad, you may want to postpone the trip. According to the Federal Highway Administration, 2019 saw about 6,000 killed in car accidents due to bad weather, and another 445,000 people were injured.
Monitor Your Bank Balance
The last things you need to deal with when you are away from home is unauthorized charges or various acts of fraud that may significantly lower your bank balance. After all, you need money in the bank to fund your gas, food, and accommodations. Download your bank's app and set up transaction alerts. You can also notify your bank letting them know you are travelling, and request that they notify you with purchase alerts along with an approval prompt. Being on the same page with your bank balance will result in greater peace of mind.
Follow these tips and you can expect to have a safe, rewarding, and fun road trip with your loved ones as you create new memories that will last for a lifetime.