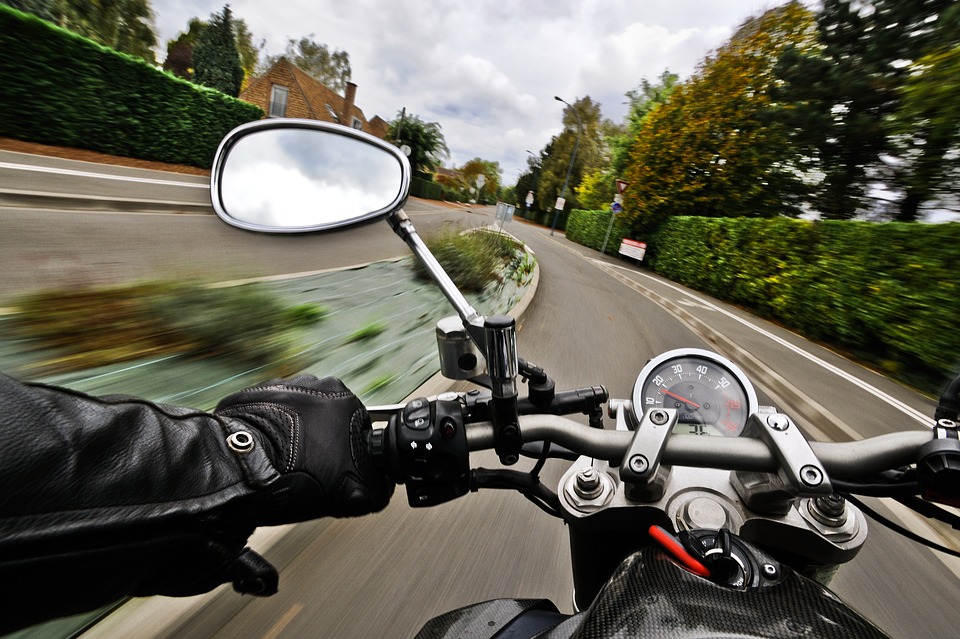 Before preparing yourself for your first motorcycle road trip, you have to prepare your machine. Especially if it's classed as a traditional road bike. While a change of clothing, packed lunch, and flask of coffee in your backpack for the daily five mile ride to work may feel comfortable enough, it won't do when it's full, and you're spending three or four hours a time in the saddle.
Customise Your Mean Machine
Motorcycle accessory stores like XL moto, offer a range of top boxes and motorcycle bags designed to fit securely on any machine. Other accessories to consider for long distance biking include, pannier sets, tank bags, rear view mirrors, windshield, and handlebar smartphone holders, so you can navigate using GPS. If you decide you want to fully-load your machine, consider adding crash bars and engine cover, which will provide added protection in the event of one of those unforeseen incidents.
Plan Your Trip
Keep your first few trips short, and consider them a learning experience for the longer trips to come. Choose a nice weekend, or a couple of bright, dry weekdays. Plan your route, either on your phone or from an up-to-date road map. Pencil in your comfort stops, and allow for two or three hours riding between each. That said, be prepared to take a break earlier than planned, if you begin to feel tired or fatigued.
Practise Your Packing
Even with your machine fully loaded storage wise, minimal luggage is the name of the game. Pack a minimum amount of clothing, and pack it in bin liners, just in case you hit a heavy rain shower. Whether you are overnighting in a hotel, guesthouse or holiday park, most will have laundry facilities available. Make sure you have a drink on board, but stay away from glass. Use a plastic container that you can refill at your comfort stops.
That said, on these short practise runs, pack as if you were off on a two-week tour. This will help get you used to any change in your machine's handling characteristics, and ensure on that first longer trip, you pack what you need, and nothing you don't.
Wear The Right Biking Gear
Even in the height of summer, don't think it's cool to ride in shorts, tee shirt, and flip-flops, or even biking trousers and tee shirt. In any coming together of skin and tarmac, tarmac will win every time. Wear bikers' trousers, or at least thick denim jeans. For those chilly early morning starts, a tee shirt and light jumper under your motorcycle jacket. You can remove the jumper as the daytime temperature rises. Wear a full-face helmet with visor or wrap-around shades to stop dust particles or insects hitting your eyes.
Don't Fill Your Pockets
Sitting for hours in the same position on a motorcycle can be extremely uncomfortable. A situation that becomes exasperated when jeans or trouser pockets are filled with change, phone and other paraphernalia. Empty your pockets into a bum-bag, and wear it around the waist under your jacket. Take a spare ignition key and keep that on your person, never leave it hidden on the bike.
Finally, before you hit the wide open roads, get you bike fully serviced, and remember to check daily all fluid levels, tyres, and tyre pressures. Happy biking.