The world is a huge place which means that when it comes to travel, there are multiple destinations to consider going to. Every destination has something different to offer, so it's left to you to decide what your ideal experience would be like. You may have it in mind to travel to a new destination soon and be contemplating different places for you to go. On the other hand, you may be reading this because you're curious about what different destinations there are in the world and feasting your mind as well as eyes. Whatever the case, if you're an adventure junkie and thinking about some new destinations to explore, this article is going to look at five that you may enjoy.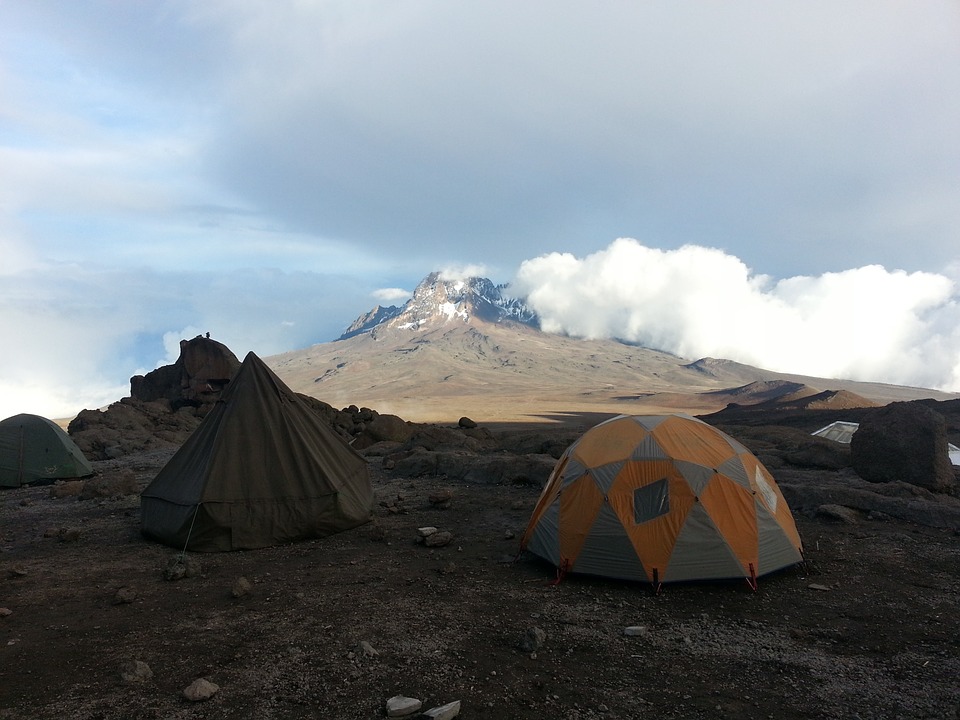 Kilimanjaro
You've probably heard about Kilimanjaro at some point in your life, and if you've had the pleasure of visiting, you may understand what all the hype is about. Located in North East Tanzania, Mount Kilimanjaro is the highest peak in Africa. If you're looking for adventure, then climbing this mountain is definitely something to consider trying. Some interesting things that you should know about climbing the mountain are that you don't need special equipment, parts of the trail are steep, temperatures reach over 80 degrees Fahrenheit during the day and drop to below zero at night, and you could suffer from altitude sickness. Overall, you'll likely find it to be an exhilarating experience. In case you're wondering what the Kilimanjaro climb cost is, do some research beforehand. It is also ideal if you enjoy camping and outdoor adventures as you'll have tents and be sleeping outside. You should also have the option of staying at a hotel both before and after the climb.
Cayman Islands
Another awesome destination to explore is the Cayman Islands. For the sand and beach lover, the Cayman Islands would be an ideal destination. This stunning place consists of three islands in the western Caribbean Sea. The Cayman Islands were voted number five in best Caribbean beaches, and there's definitely several reasons for such a ranking. Some of the best things you can do in the event that you decide to visit the Cayman Islands include the Mastic Trail, Seven Mile Beach, and Stingray City. If you're wondering what each consists of, the trail, it's a 200-year-old gravelly path for the nature lovers, while the stingray is one of the most popular attractions of all three islands due to the fact that you can interact with and feed the Atlantic Southern Stingrays that live in the water. Apparently, the best time to visit is between March and June when hotel prices drop. There are also activities like scuba diving that are available if you want to get your adrenaline going.
South Africa
If you're thinking about a destination that consists of sun and animals, then perhaps consider visiting South Africa. The good thing about this destination is that beyond a wildlife safari, there are so many things that you can get up to.  Some things that you can do if you decide to visit South Africa include a hike up Table mountain, explore the Cape Peninsula, visit the popular wine country, or go on the Blue Train or Rovos Rail which are two of the most popular luxury trains in the world. In addition to this, you can try sea kayaking, mountain biking, high-quality golf courses, and delicious dishes. There is so much to do in South Africa which consists of a mixture of adventure, luxury, and relaxation. Ultimately, if you've been curious about going to an Africa destination, then you may find this one worthwhile.
Amazon  
In the case that you've dreamt of visiting a jungle, the Amazon may be a perfect destination to go to. It is your ultimate adventure-packed place as you'll be surrounded by nature and all of the many fun activities they have to offer. It may also be interesting to know that nine nations that have the Amazon rainforest in their borders include Brazil, Peru, Colombia, Venezuela, Ecuador, Bolivia, Guyana, Suriname and French Guiana. Some activities you can get up to in the Amazon include adventure tours which can last anywhere between four to six days and can consist of local wildlife tours and jungle hikes. You can also enjoy floating through the Amazon jungle on a riverboat and camping if you want a real camping experience. Seeing as the Amazon has,300 bird species, 3,000 types of fish, 430 mammals and over 2.5 million different insects, there's definitely enough to keep you busy. 
Philippines
For those who haven't been to Asia before, you may find the Philippines to be an unforgettable experience. You should know that the Philippines has over 7,000 islands, so there's definitely a lot of land to conquer. You can go para-sailing and explore uninhabited islands near Boracay if you're looking for some sea adventures. Boracay also has some of the most beautiful beaches in the Philippines so feel free to stay for a few days and enjoy the white sand and amazing views. Some other things you could get up to are going to see the beautiful Banaue rice terraces, seeing the active Mayon volcano, exploring the historical Fort Santiago, and visiting the unusual Chocolate Hills. In addition to this, why not go surfing in Siargao or visit Manila Ocean Park which is an aquatic theme park and educational facility which has an oceanarium and live parks. There are so many more things that you can do in the Philippines, so if you want to go somewhere that's jam-packed with things to do, you should consider going there.
Traveling is one of the many beautiful things that you can experience in life. It gives you the chance to see life in ways that you probably never imagined as well as from the point of view entirely different from yours. For this reason, venturing out and doing things outside of your comfort zone can be both a thrilling and rewarding feeling. The hope is that after reading this, you're inspired to plan your next destination.