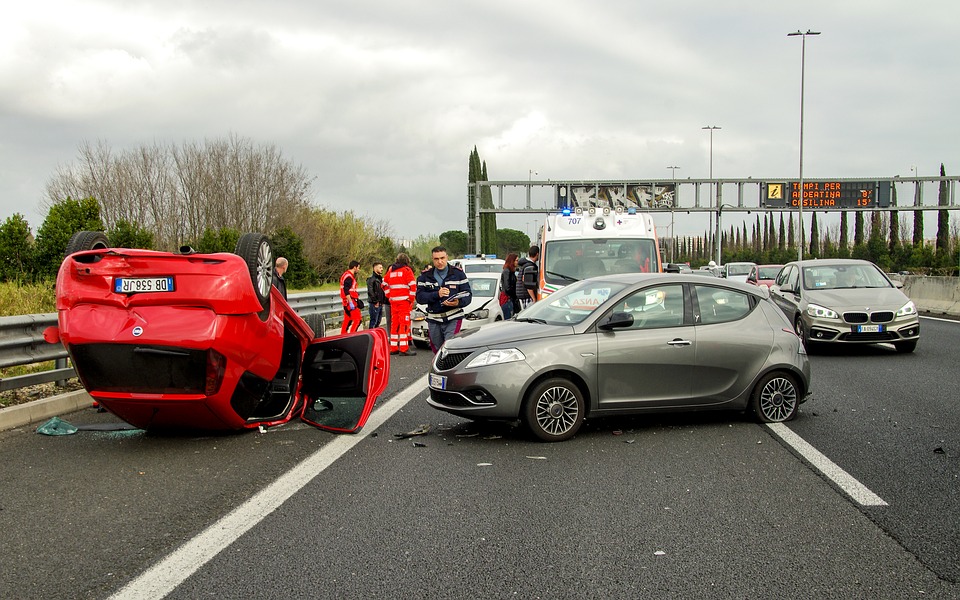 With millions of drivers on the road each day, there is a better than average chance that at some point you will be involved in an automobile accident. While many of these accidents are relatively minor, others are quite serious. In many accidents, victims can suffer broken bones, severe lacerations, traumatic brain injuries, and even paralysis. As a result, the lives of victims and their families are forever changed. When involved in a car accident, it is extremely important you know what to do not only at the accident scene, but also afterwards. For many victims and their families, one of the most important steps involves contacting a car accident personal injury lawyer to discuss their legal rights and options for filing a lawsuit. To make sure you are prepared in the event you are involved in a car accident, here are the key steps you should always follow.
Remain at the Scene
Whether your accident is relatively minor or very serious, always remain at the scene until it is determined to be okay for you to leave. In most situations, this will be after police, fire, and rescue personnel have arrived at the scene, spoken with you about the accident, and examined your injuries. Unfortunately when many car accidents occur, those involved may panic and flee the scene. If you do so, you may open yourself up to possible criminal charges as a potential hit and run driver.
Assess Injuries to Yourself and Others
If possible, try to assess the seriousness of your injuries and those sustained by other victims in the accident. By doing so, you will not only be able to help get the proper medical assistance needed at the scene, but also help others until rescue personnel are on scene.
Contact the Police
When you are involved in a car accident that involves damage to other vehicles, property damage, or where victims are injured, always call 9-1-1 to summon police to the accident scene. By taking this important step, you will also guarantee fire and rescue first responders will come to the scene to provide assistance. But along with this, having police come to the scene will mean they will file an accident report, which could be crucial should you file a personal injury or wrongful death lawsuit. In the accident report, police often make a preliminary determination as to who was at fault for the accident. Thus, should you file a lawsuit, your personal injury lawyer located in Los Angeles can use this to help build a case in your favor.
Exchange Information
While at the accident scene, always attempt to exchange information with other drivers and passengers involved in the accident. Make sure you get names, contact information, license numbers, and insurance information, since your Los Angeles accident attorney will need this information should you pursue litigation. However, while obtaining this information, be sure to stick to the facts and say as little as possible that would indicate you were at fault for the accident. Sadly, even something as simple as "I'm sorry" may be used against you in an attempt to prove the accident was your fault.
Get Witness Accounts of Accident
If there were any witnesses to the car accident, try to speak with them as quickly as possible. Just as with other drivers and passengers in the accident, make sure you get names and contact information of any witnesses. If possible, ask witnesses to recount what they saw, and take notes on their recollections. Afterwards, give all this information to your car accident personal injury lawyer. In most cases, your attorney will also want to speak with witnesses, since they may have useful information and may also be called upon to testify in court.
Take Photos and Videos
If you have the capability to do so, use your smartphone to take photos or videos of the accident scene. Emphasize damage to all vehicles, visible injuries you sustained, any property damage that occurred, road conditions, skid marks or other aspects that could indicate who was at fault for the accident, and anything else you feel is important. In many cases, it is these photos or videos that are used in court that ultimately sway the case in your favor, so make this a top priority while at the accident scene.
Don't Speak to Insurance Companies
When you are involved in an auto accident, you will likely hear from the other driver's insurance company very quickly. If you do, be very cautious in what you say and do, since they are definitely not on your side. Whether you have a face-to-face meeting or speak on the phone, choose your words carefully and say as little as possible. Since insurance adjusters will try to confuse you and make you say things that can be used against you in court, it is usually best to refer all communications with insurance companies to your auto injury lawyer. Once you do, the insurance company will realize you have legal counsel ready to fight hard to protect your rights throughout the process.
Use Discretion on Social Media
In today's world, it is almost impossible for most people to not be on social media sites such as Facebook, Twitter, or Instagram each day. If you are one of these people and have been involved in a car accident, use quite a bit of discretion while online. Unfortunately many victims fail to do this, and the result is often a lawsuit that is lost or even dismissed before it gets started. Therefore, rather than put your lawsuit and the compensation you need and deserve at risk, try to spend as little time as possible on social media while your case plays out in court. For example, if your doctor has ordered you to take it easy, do not post pictures where you appear to be very physically active and feeling well. Also, resist the urge to get online and rant and rave about the accident. Not only are you likely to say something you will regret, but it is a good bet insurance company adjusters and maybe even private investigators are monitoring your social media accounts for anything they can use against you in your lawsuit.
Document Everything
To give yourself the best chance of winning your lawsuit, document everything pertaining to your accident. For example, keep track of all medical appointments, treatment costs, and the pain and suffering associated with your injuries. Also, keep a list of your economic losses such as wages lost from being unable to work, and also family vacations or other special events you have had to miss due to your injuries.
Due to the many complexities associated with car accident cases, always make sure you hire a Los Angeles accident attorney who is experienced and knowledgeable about these cases, and who also has a track record of success for their clients. Rather than sit back and fail to receive compensation for medical bills, lost wages, and pain and suffering endured from your car accident injuries, schedule a consultation with a car accident personal injury lawyer who will fight hard to win your case. Therefore, contact West Coast Trial Lawyers for additional information on pursuing a personal injury lawsuit.