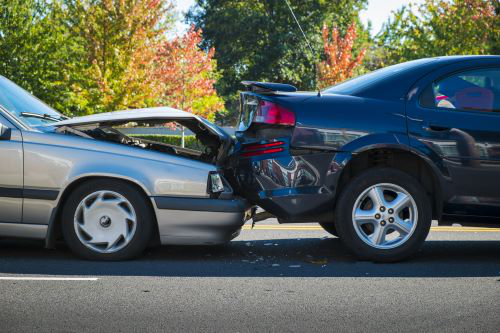 If you've been in or had an accident and you find yourself in need of a personal injury attorney in Portland, choosing one can be the first hurdle to overcome. When you start your search, you may be overwhelmed by the number of representation options available. Not to fret, there are a handful of guidelines that can help make the search easier, and in fact, if you take some of these things into consideration before even beginning your search, you can save yourself the hassle of sorting through them and find the most qualified personal injury attorney for yourself.
For starters, keep some of these things in mind when searching for legal representation:
Look at Their Trial Experience
The amount of time an attorney has spent in the courtroom in a trial can indicate the sort of experience they have—and their ability to represent. Insurance companies know about some lawyers and their experience and are more likely to offer a fair settlement because they know which firms aren't afraid to litigate. When you have a qualified individual capable of settling outside of court but also not afraid to go ahead and stand by the case in court too, then it's clear they're confident in their abilities, in the justice system, and in your case.
In What Do They Practice?
Lawyers, much like doctors, have an area of expertise. Finding one who specializes in personal injury in Portland should be a primary focus. After all, you wouldn't ask a cardiologist to review your kidneys just because they've been to medical school and had to learn about the whole body. You want someone who knows exactly how to handle your case and accomplish the best outcome.
Are They Accessible?
It should be easy for clients to hire an attorney, particularly when the case involves personal injury. Attorneys will come to you, be it in the hospital or at home, to discover more about you, your health, and your case. Convenience is key, and verifying that you have someone to turn to needs to be a priority in your search. This can also translate to how they go about collecting their fee. Sometimes you'll see personal injury attorneys on billboards or TV making claims about how they can support you in your case. Many will offer no money up-front and only if they're able to get you a settlement. Not only should your lawyer be accessible, the priority shouldn't be padding their pockets but making sure your welfare, care, and needs are met while you're dealing with your injury and recovery.
Here are five tips for choosing the most qualified personal injury attorney
Do Your Research
The best way to know if a given attorney is qualified and a good fit for your situation and case is to do your own research. To start with, you can learn a lot by just visiting the attorney's website. Look at the services they offer and determine whether they're licensed to handle a case like yours. You can also visit online reviews and testimonials. Someone else's experience can often give you a good idea of what you can expect.
Don't hesitate to give the attorney's office a call and ask questions about their business, their experience, and the work they do. There should be a balance of transparency and professionalism. Remember, if the staff member you speak with asks detailed questions about your case or proceeds to give you legal advice over the phone, hang up and try the next attorney on your list. This is a conversation you should have with your qualified and trusted attorney.
Ask About Their Referral Rate
Ask them directly, "What percentage of your cases are referrals?" Their answer can help indicate whether they're qualified or not. If they've been in their field for a while and they're good, oftentimes other lawyers will refer people on to competent and successful representation. If they're being recommended by other lawyers, it's likely that they're good at what they do.
Find a Lawyer Who Practices Personal Injury Cases
As mentioned above, finding someone who works in a specialized part of the law can make or break a case. Just because a lawyer claims to be versed in personal injury law yet still practices in other parts of law doesn't mean they're a wise choice. The world of law is always evolving, so having a personal injury lawyer that's up-to-date on all changes and developments regarding personal injury and malpractice is immensely important. It wouldn't help your case to have a general lawyer going up against an attorney that specializes in personal injury suits.
Find Someone Who Has Been Around the Block a Few Times
It's not to say that there aren't budding geniuses in every field, but for someone to be both knowledgeable of personal injury and malpractice law and to have had experience working these types of cases, you're certainly better off with someone with years of experience. To confirm their experience, you can inquire about any awards, certifications, or other credentials. An attorney who knows their stuff should have no trouble telling you why you should hire them.
Inquire as to Whether Their Cases Go to Court
Does the attorney work to reach a settlement in or out of court? If the attorney usually comes to fair and agreeable terms for their other clients—without taking the case further—then perhaps they can do the same for you. Evaluate what your end goal is, what your expectations are, and whether you want your case to go to court or not. Discussing your choice parameters around this topic will help you discern whether they're the right fit for your needs.
For your personal injury needs, contact Warren Allen LLP in order to connect with an expert in personal injury or medical malpractice law. As a Portland-based law firm since 1971, we're familiar with everything you need to know about the next steps in your personal injury case.