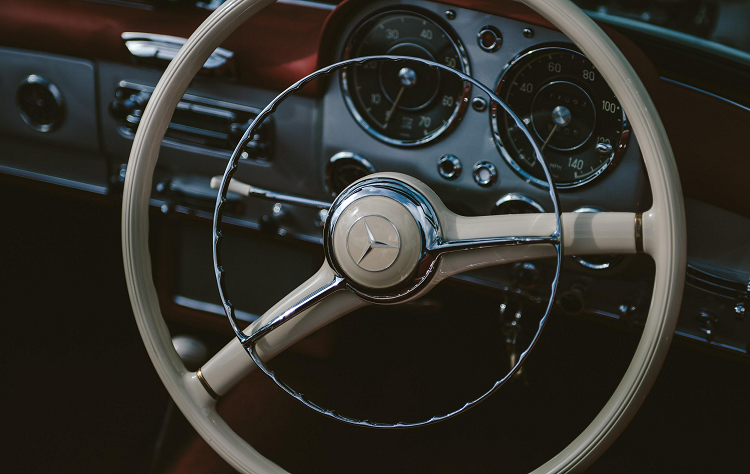 (Source: Unsplash)
There is always a demand for second-hand or pre-owned cars. The global used car industry is poised to grow annually by as much as 7% between now and 2022, according to a business insights report.
It's always smart to shop before you buy a used car. Due diligence and inspection will help you avoid speed bumps by way of costly and unforeseen car repairs.
Buying a Used Car
New models are released faster than ever and more customers, owing to a broader range of finance options available, are gobbling these cars — it's a cycle that has driven the growth of used cars.
And for you, it means a variety of models and makes that can range from vintage to the most recent ones. It's cost-effective to buy pre-loved, to:
Save money. You can stretch your dollars when you purchase a used car. You can buy as-is or negotiate the price with the seller depending on the car's condition.
Save on insurance. Used cars fetch lower book values because of depreciation and less risky for theft. These factors make them less expensive to insure, all things held equal.
Save on registration fees. States impose a number of fees on new cars. These fees are likely lower on used cars.
Now it's time to get to work and inspect the car of your choice.
Checking on the Car
Take a tour of the car's exterior and interior. Check the tires and the paintwork for any rust, scratches, dents, chips, fender-benders, and any other damages. Some of these could have prevented with fender flares for Dodge Ram 1500 among other protective accessories. They are pre-painted, flexible, and protective of your vehicle from harmful debris.
Pop up the hood and look at the engine and its components for any signs of rust or leak. A look inside in the car will lead you to the upholstery, floors and the seats for rips and tears.
Test drive to assess how the car performs on paved roads, sharp turns, and speed bumps. Pay close attention to noises, air conditioning, and electronics.
It's also the perfect time to do leak tests: coolant when it's green, gas by its smell, oil when its brownish or black, and brake fluid when it's yellowish and oily.
Let a mechanic help you. He or she knows how and where to look and can give a sound assessment. You can use when haggling with the seller.
Asking the Right Questions
The seller is the best person to ask about the car:
Why is the mileage high or low? While 200,000 miles is not exactly a bad thing in itself because the car could be reliable, the cause behind the high mileage or even the low mileage count is about as important.
Has the car been taken in for major repairs? What is the nature of those repairs? As the future owner, you will be responsible for any and all repair costs. You might have to buy an extended warranty on the used car.
Has the car figured in an accident? Prior damage resulting from accidents might not be covered by your new insurance policy owing to a higher risk of future claims. Your best bet is to go to a car insurance agent and ask about it.
Doing a Background Check
It will complement what the owner(s) told you about the car and, more importantly, will help cement your decision about the used car from an unbiased point of view.
Look up the car's maintenance or service history with third-party companies. The price for these vehicle history reports can range from free to expensive but the pricier ones often fetch the most detailed information.
Check the vehicle's VIN with the NICB to determine if it has been stolen or a salvage due to flood, etc. There are websites that offer a VIN lookup as well. You could also search for used car dealers in San Diego to who will have already done background checks on available vehicles.
Now, you are all set to make that big decision.