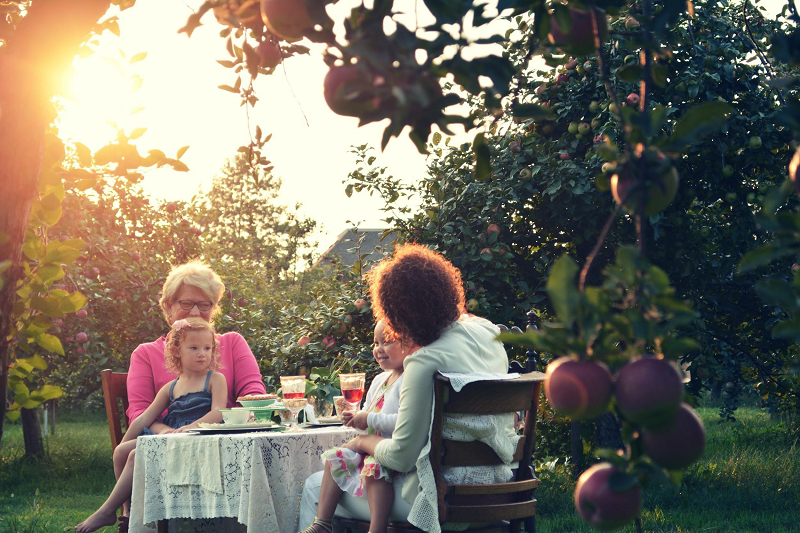 Photo by Marissa Price on Unsplash
Mother's Day is just around the corner (May 13, 2018, to be exact), and there's a lot of pressure to get the perfect gift. You want to get something she'll love and use often, but not something that's strictly utilitarian. The gift should also have a sentimental touch, so she knows you really care.
Finding the right gift is tough, but overthinking it only makes it harder, so let's see if we can make it simple for you! From chefs to techies and everything in between, moms everywhere will be thrilled to receive any of the Mother's Day gift ideas below:
1. For the Mom Who Loves to Cook
If your mom loves to cook, she might adore some new pots and pans. Look for high-quality cookware sets that include multiple pieces with non-stick surfaces. Today's options come in a variety of colors, so be sure to choose a set in her favorite color or go all out and get one that coordinates with her kitchen décor.
2. You Can't Go Wrong with Bling
Not many women turn their noses up at jewelry, so it's always a good gift choice for Mother's Day. Shiny and sparkly are nice, but this year, try to go with something a little more unique. For example, let your mom know how much you love and appreciate her by giving her a rough diamond necklace that spells out "LOVE" in Morse code.
3. Wine, Anyone?
As funny as it sounds, moms and wine seem to go hand-in-hand, which gives you the perfect opportunity to get her something she'll love. This unique Ice Mold/Wine Bottle Chiller is not only beautiful, but it's also quite useful as it keeps a single bottle of wine chilled for up to six hours.
As a bonus for mom, you could enroll her in a Wine of the Month Club, so she has wine to chill. Consumer Reports recommends this one.
4. Help Her Relax
Your mom works hard taking care of you and your family, and she deserves a little R & R from time to time. You can help you get it with a gift that plays to her senses.
Consider a Himalayan salt lamp to neutralize negative ions or an essential oil diffuser complete with calming scents to help her relax and revitalize at the end of a hard day.
5. Now, Where Did I Put It?
Moms have a lot on their plates, so it's no surprise that the occasional detail slips through the cracks. If your mom has a tendency to misplace her keys, or sets her cell phone down and then forgets where she left it, she'll probably appreciate Tile Style; an elegant Bluetooth tracker she can attach to just about anything. Should she misplace it, she can use the Tile Style app on her phone to find it.
6. For Moms Who Love to Read
If your mom prefers to spend her free time curled up with a good book, she'll no doubt love curling up with a new Kindle. Designed with great features like a built-in dictionary, adjustable font sizes, and access to the latest best sellers, the Kindle might be better than an actual book. You can find a variety of Kindle models online.
As Mother's Day fast approaches, the pressure to find the perfect gift builds. Don't panic if you haven't already decided on one. Take a cue from our Mother's Day gift ideas above and get your mom something she'll truly love and appreciate.