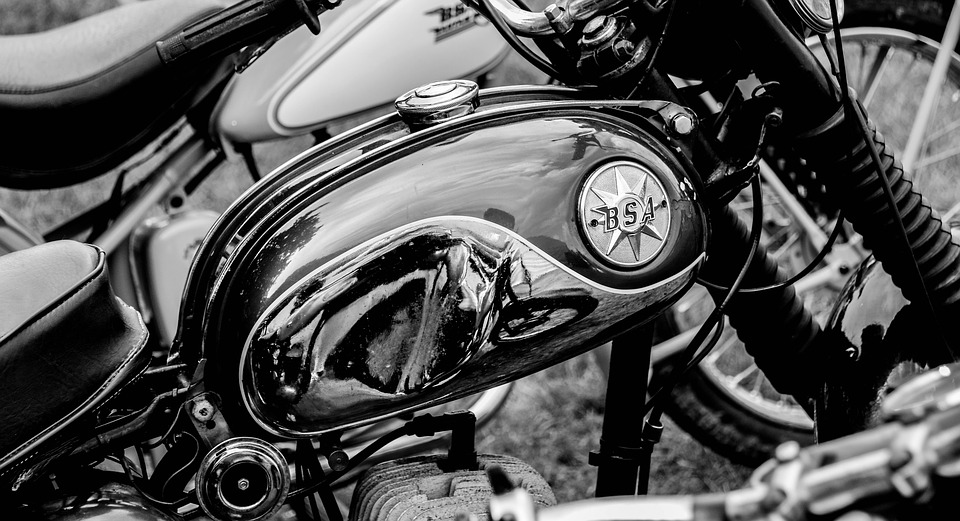 If you're interested in getting a motorcycle, there are several things to remember before finalizing your purchase.
Statistics
Of course, safety should always come first and foremost. Not all states require a helmet while driving a motorcycle, but it's recommended that you do wear one at all times while riding. Average helmet use has fluctuated over the years. Currently, about 65% of motorcycle riders use helmets that meet Department of Transportation standards. Considering that the injury rate of 1,000 injuries per 100,000 registered motorcycles per year. It would be wise to take appropriate precautions while on the road, being sure to follow traffic rules and stay at safe distances away from other vehicles.
It's also important to know your legal rights before buying a motorcycle. Harrell & Harrell reminds riders to know state and local regulations on motorcycle use before riding, and to know what steps to take should you be the victim of an accident due to a negligent driver.
Making the Purchase
When it comes to choosing which one to buy, you should consider your needs, your skills, your body size, and your budget. In terms of overall price, used bikes are going to be more affordable than comparable new bikes. To make sure you're getting a good value when going with a used motorcycle, be sure to work with someone reputable. If you can, get the motorcycle checked out by a mechanic (that you trust) before the deal is closed.
Your skill level will have a significant impact on your purchase decision because different motorcycles types come with different performance capabilities. If you're just starting out, you probably don't need to get a top-of-the-line model that's designed for performance riding and racing. It may be "too much bike" for you to handle. Instead, you might start with a smaller bike that offers a smoother ride somewhere in the 250cc – 500cc range.
Size and weight are also very important factors. The best way to test out whether you're comfortable on a motorcycle is to actually sit on one and try them out. Typically, you don't even need to start the engine to realize whether you'll be comfortable reaching the handlebars or sitting in a certain position. But remember, sitting for a few minutes is one thing, sitting for a few hours at highway speeds is another.
A standard bike can have an engine size anywhere between 125cc and 1000cc. They have a neutral stance with average seat height. Cruisers are similar in engine size but have lower seats, with mid-range handlebars. Many weekend riders enjoy the look and feel of cruisers.
On a sport bike, you'll be sitting in a more forward position since the seat is higher and the handlebars are lower. These motorcycles generally have larger engines and are tuned for increased speeds, so they may be better for more advanced riders and/or anyone interested in racing. Off-road models have engines on the smaller side (below 450cc), higher seats, more suspension travel, a neutral stance, and tires suited for the trails.
If you plan on riding for extended periods, you might think about a touring bike. These are large bikes, with 1000cc to 1800cc engines. Their front fairings are bigger so that they can protect riders from the elements, and their seats are typically wider to provide more comfort. Many models include upgrades such as cup holders, radios, and navigation systems. This is important when you're on the road for hours or days.
No matter what you choose, you'll give yourself an advantage by taking a motorcycle driving course. Also, make sure you start out on less traveled roads before you head out on busier highways.